I've been meaning to write this post for a LONG time….but as you can imagine, I've been a little busy. 😉
Since becoming a twin mama, I've received so many wonderful messages from soon-to-be twin moms asking for tips, recommendations, and suggestions based on what has been helpful for us in this season.
So, here you go…one giant blog post with everything that was helpful for me throughout my twin pregnancy and my favorite baby products for twins.
---
PREGNANCY
I cannot recommend this book enough: When You're Expecting Twins, Triplets & Quads: proven guidelines fora healthy multiple pregnancy.
I took it to heart and truly followed the guidelines for weight gain – I truly believe it helped me in sustaining a full-term pregnancy and contributed to my ability to breastfeed. Definitely read this book!
I invested in working with a nutritionist as well, because I knew a twin pregnancy would require more of my body and I wanted to do everything I could to support myself and our two babies. The nutritionist I worked with here in Santa Barbara now has an online course, Happy Healthy Littles, and I would highly recommend reaching out to her!
I was very focused on getting adequate protein and used Tera's Organic Whey Protein Powder on a regular basis (vanilla and chocolate are both delicious). I'm usually not a fan of Stevia, but this brand has one of the most bio-available forms of protein and it was recommended by my nutritionist, so I went with it. Be sure to ask your doctor if you have individual concerns.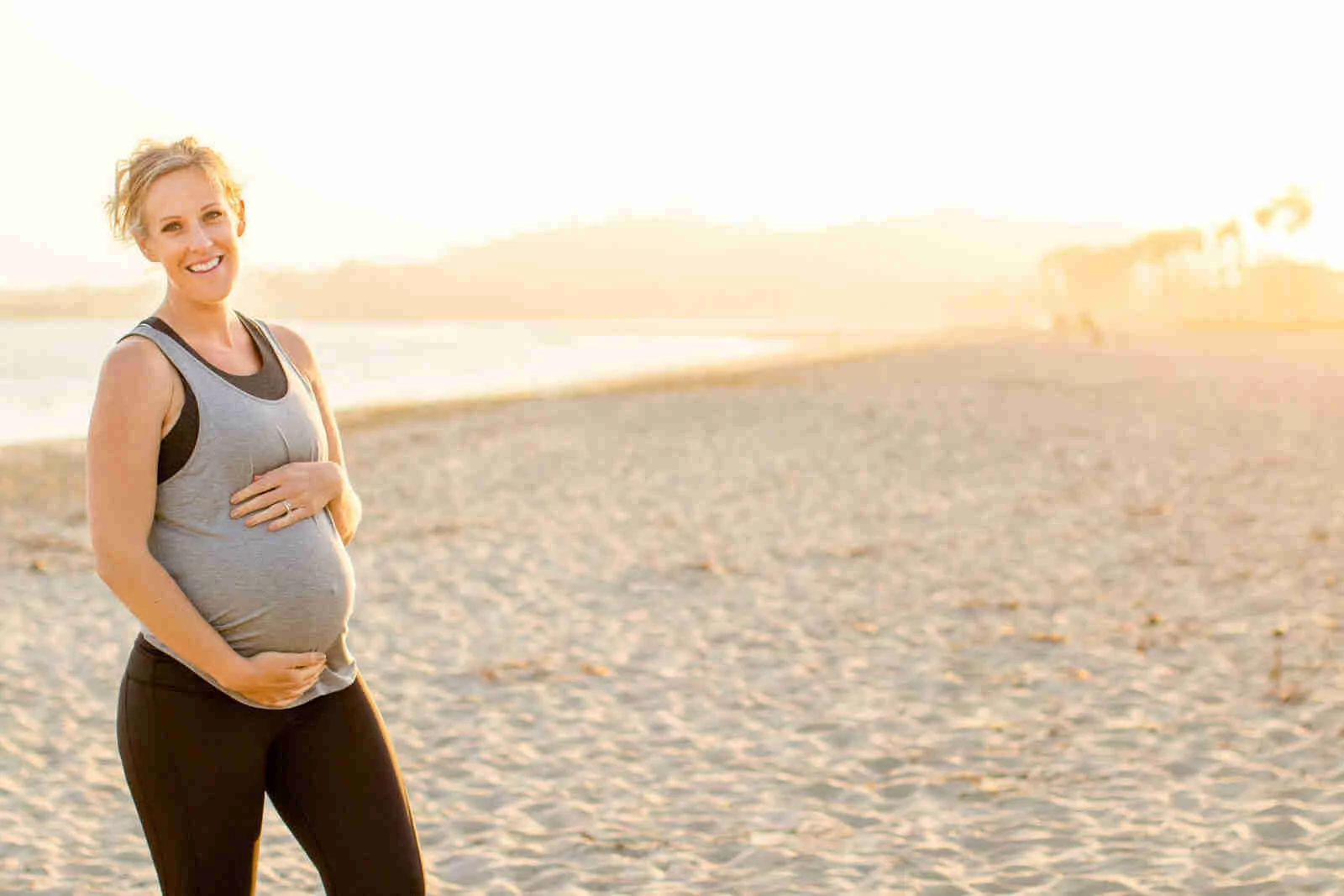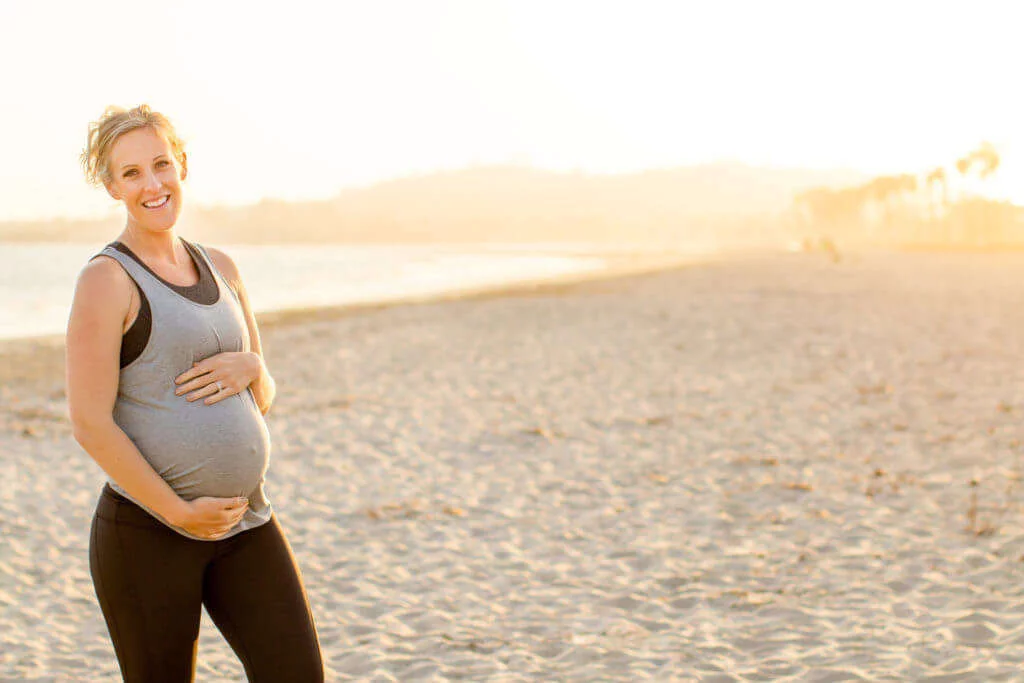 I took Pure Encapsulations Multi-T/D as my prenatal vitamin because it has methylated folate instead of folic acid (important!) and Nordic Naturals Pro-Omega-D for my fish oil. These were recommended by my nutritionist based on my unique needs, so be sure to reach out to your doctor or care provider with your questions or concerns. 🙂
I lived in these LJ Maternity 7/8 Tights from Lorna Jane.
After 30 weeks or so, my belly started to feel SO heavy by the end of the day. I used this pregnancy support band from Amazon on days when I knew I'd be up on my feet a lot. It really helped!
I did Pilates on a regular basis up until the third trimester and was able to make it through the pregnancy without back or hip pain – thank you Pilates! My online Prenatal Pilates Program outlines everything I did and walks you through your entire pregnancy. Once I hit the 3rd trimester, I really had to take it easy. It took ALL of my energy just to make it through the day as a mom of 2 small kids in the summer. 🙂
My Birkenstocks carried me through summer with good support…even as my feet swelled!
---
NEWBORN
Oh sweet twin baby newborns. I miss those little snuggly bodies! Here are the products we used the most:
Halo Bassinet Twin Sleeper: the twins slept in our room for the first 6 months and while I really hesitated to spend money on this, I'm glad we did! It worked really well and we were able to sell it to another mom expecting twins and make half of our investment back. Totally worth it.
Chicco KeyFit 30 Infant Car Seat: we used this with our first two, so got one more for the twins. I love it and love that is also one of the only infant car seats that can accommodate preemies (something to think about when having twins!).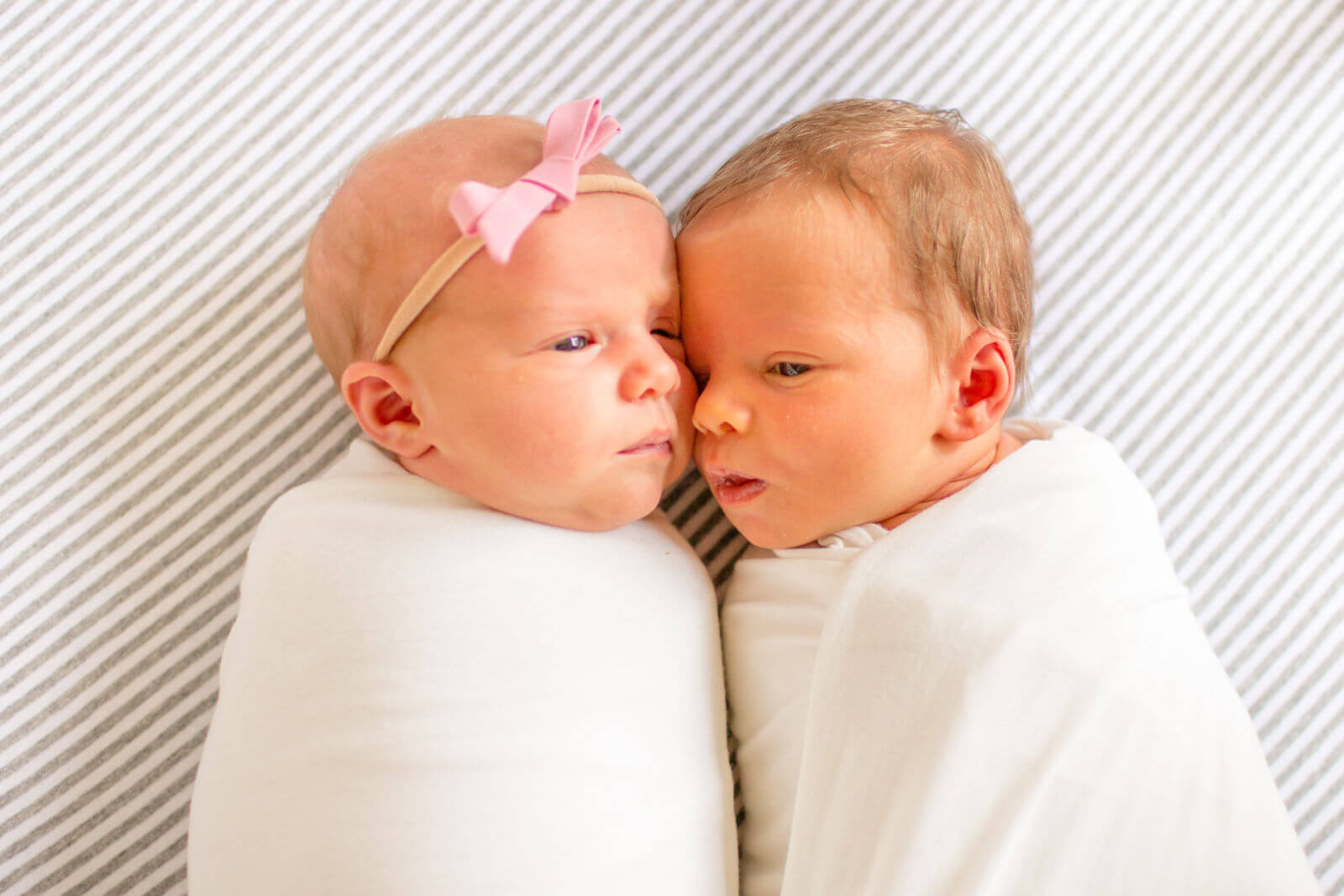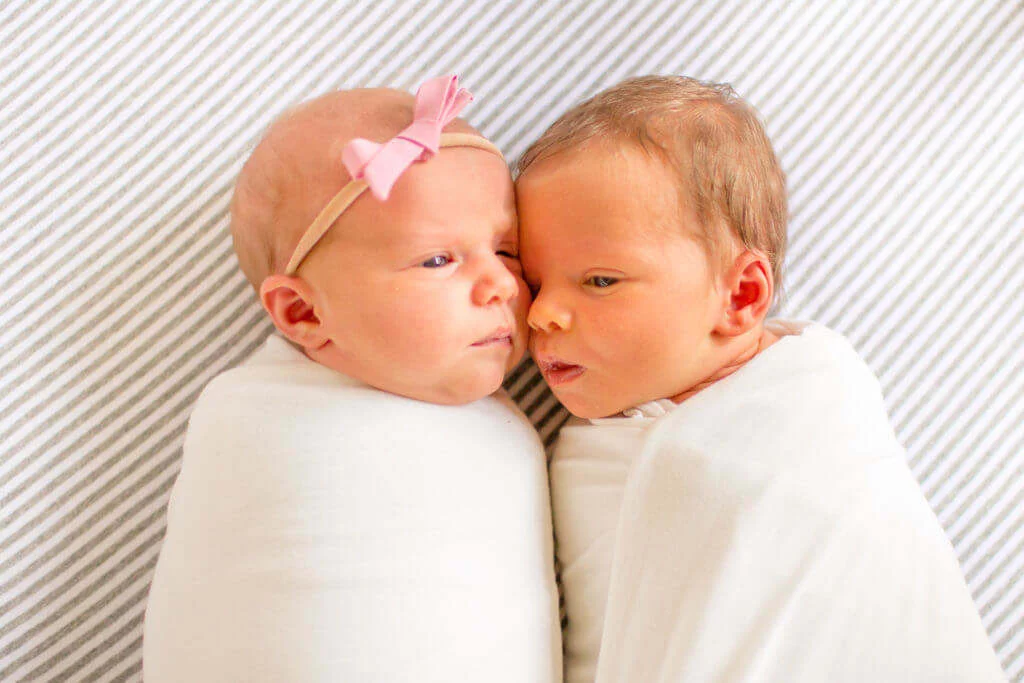 Baby Jogger City Select Lux Stroller: SO glad we got this! We used it on a daily basis for their first 8 months of life. It's the only way I could do school drop off for my daughter. I cause quite a scene popping out the stroller, snapping in the car seat adaptors, and clicking in the car seats in the morning, just to walk my daughter into her classroom. 🙂 I love that it has the glider board option for a big kid to ride on if needed. Bonus: I've used the glider board to hold my grocery bags when walking from the store out to my car! 🙂
To make it easy for you, here is the set up we used for the first 6-8 months:
It was really nice to have places to put the babies down all around the house. We used Rock 'n' Plays, but since those have been recalled, I'll suggest our baby bouncer instead. It was really important and helpful to have a place to set one baby while I fed the other, etc.
We also used our Fisher Price baby swing quite a bit. Knox loved it the most and took a cat nap in there every day during the witching hour while Avery slept happily in her crib. 🙂
One thing I learned after having my first daughter is that the postpartum season is a HARD season to dress your body. After that first rough go-round, I started buying postpartum clothes. I went to Old Navy and purchased $100 worth of clothes 2 sizes up from my normal size, along with some flowy dresses, and lived in them for the next 5-6 months.
I also ordered this dress in two colors (which works great for pregnancy and postpartum) and a dress from Humble Hilo (that I still wear as a nightgown and swimsuit cover up).
I got the My Breast Friend Twin Nursing Pillow, but didn't love it. I just used my single Boppy for the first few months and only in the past few months have started using it as they are bigger and better at tandem feeding. I've heard good things about the Twin Z Nursing Pillow and if I were to do it all again, I'd try that one instead!
Be sure to load up on burp cloths since there will be double the spit up in those early days. 🙂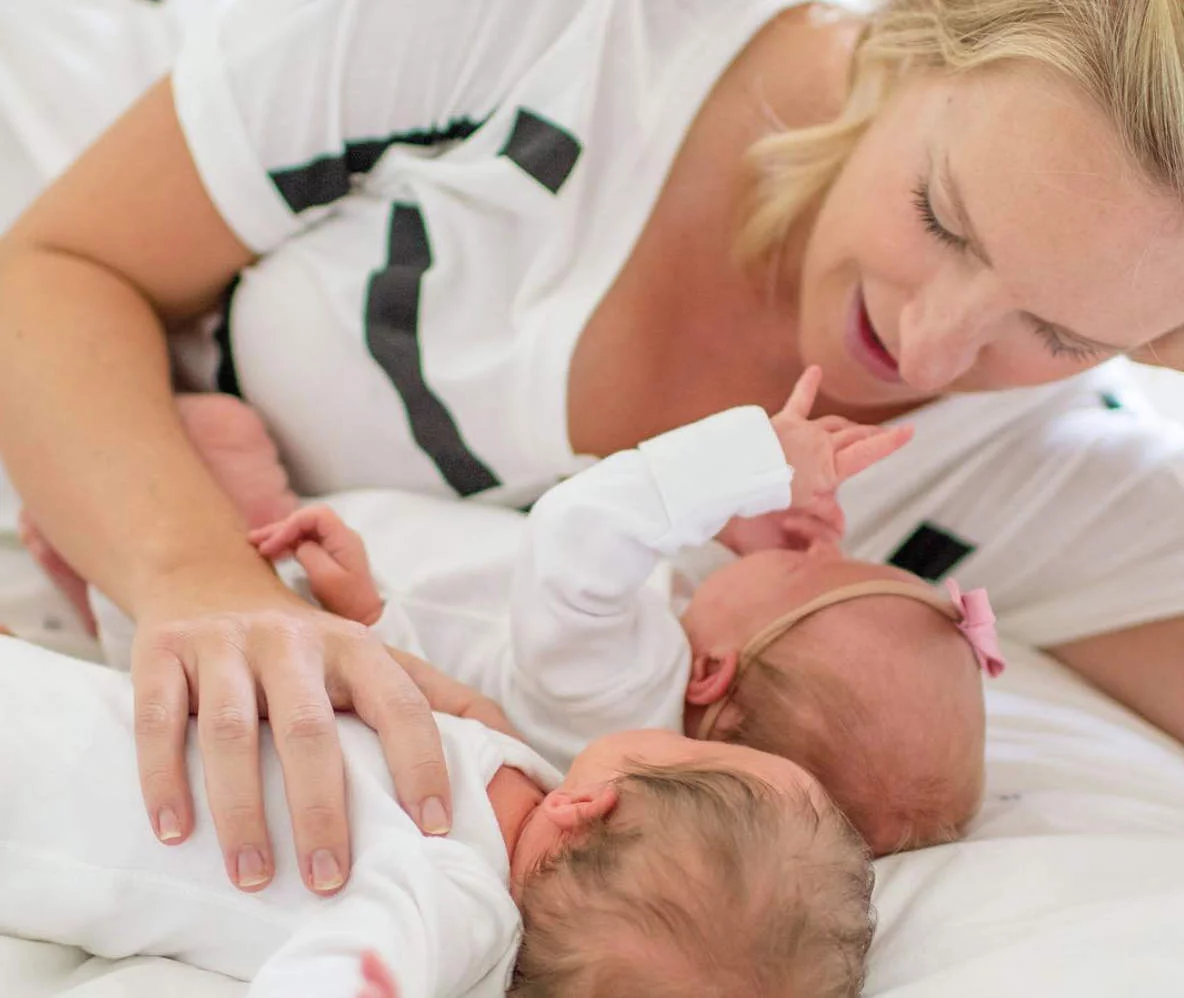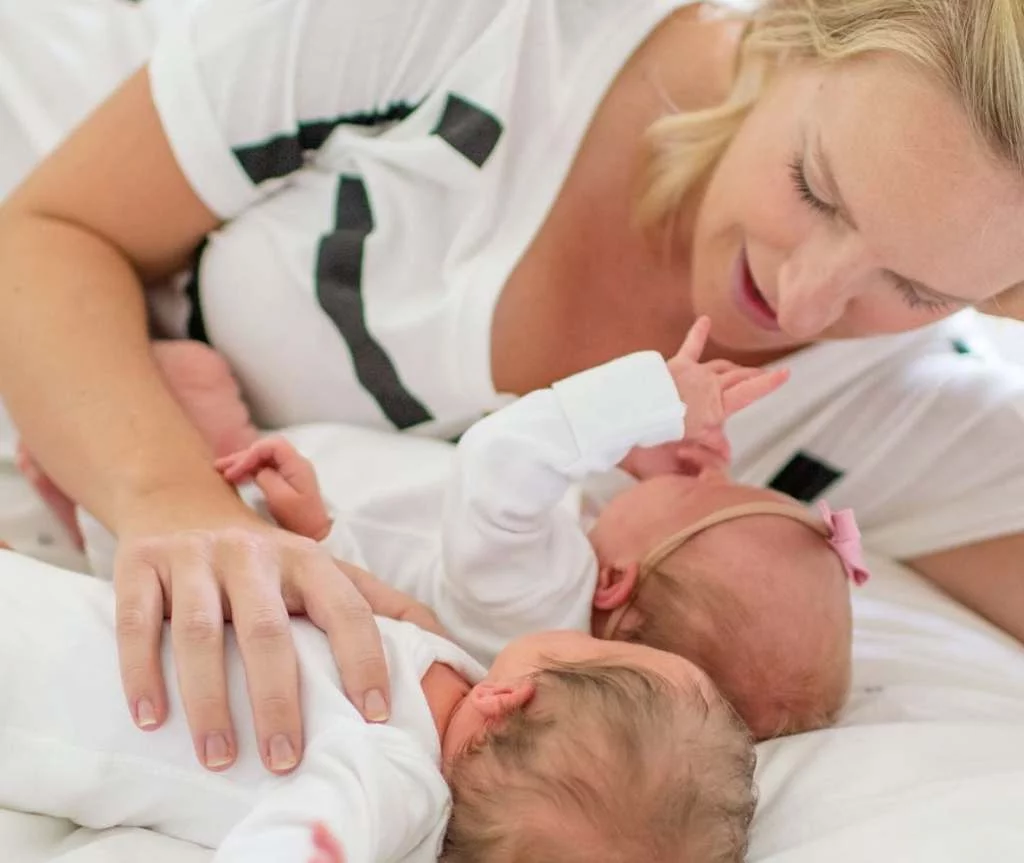 I have always used Bravado Nursing Bras during the day. And this time around slept in these Kindred Braverly Organic Super Soft Nursing Bras at night. If you're breastfeeding, Bamboobies nursing pads are a must during the first few months.
I won't shy away from this one…if you want your babies to sleep, swaddle them! 🙂 They may squirm and it may seem like they don't like it at first, but then they settle down, it keeps their reflexes from going crazy and waking them up every 20 minutes. I love Swaddle Me Swaddles, Halo Swaddles and Ergo Baby Swaddles.
I wasn't able to start babywearing until about 2-3 months postpartum because my core and back just wasn't ready for it, but once I was ready the Ergo 360 + newborn insert was the favorite. Followed closely by the Solly Baby Wrap. Now that the twins are 11 months old, we still use our two Ergo carriers all the time! It's how we do church, the beach, parties…I wear one, my husband wears the other, and that's how we roll!
Side note: I BEG you to please take your time when returning to your fitness routine. Twin pregnancies are intense and they require even more care, time, and healing than a singleton pregnancy.
If you're looking for a good place to start, check out my Postpartum Pilates Workout on YouTube. Two other good ones to start with would be the Pilates For Pelvic Floor Workout and Relaxing Pilates Stretching Routine.
---
6-12 MONTHS
GEAR:
Double BOB Revolution Flex Dualie: worth every penny! We got this stroller with our first two kids, but have been using it with the twins every single day. Going for walks is a life-saver with twins. A peaceful activity where they are strapped in, enjoying the ride, and you can have your hands "free" for a few minutes. 🙂
As the babies started to crawl, I knew we needed a safe space for them to play without having to worry about choking hazards and all of the other things in the house when you have a 5 year old and 3 year old around. I purchased this Baby Care Play Pen and this Non-Toxic Foam Baby Play Mat (pvc and phthalate free…oh my gosh I did HOURS of research to find this!). At 11 months old, they still play in here on a daily basis!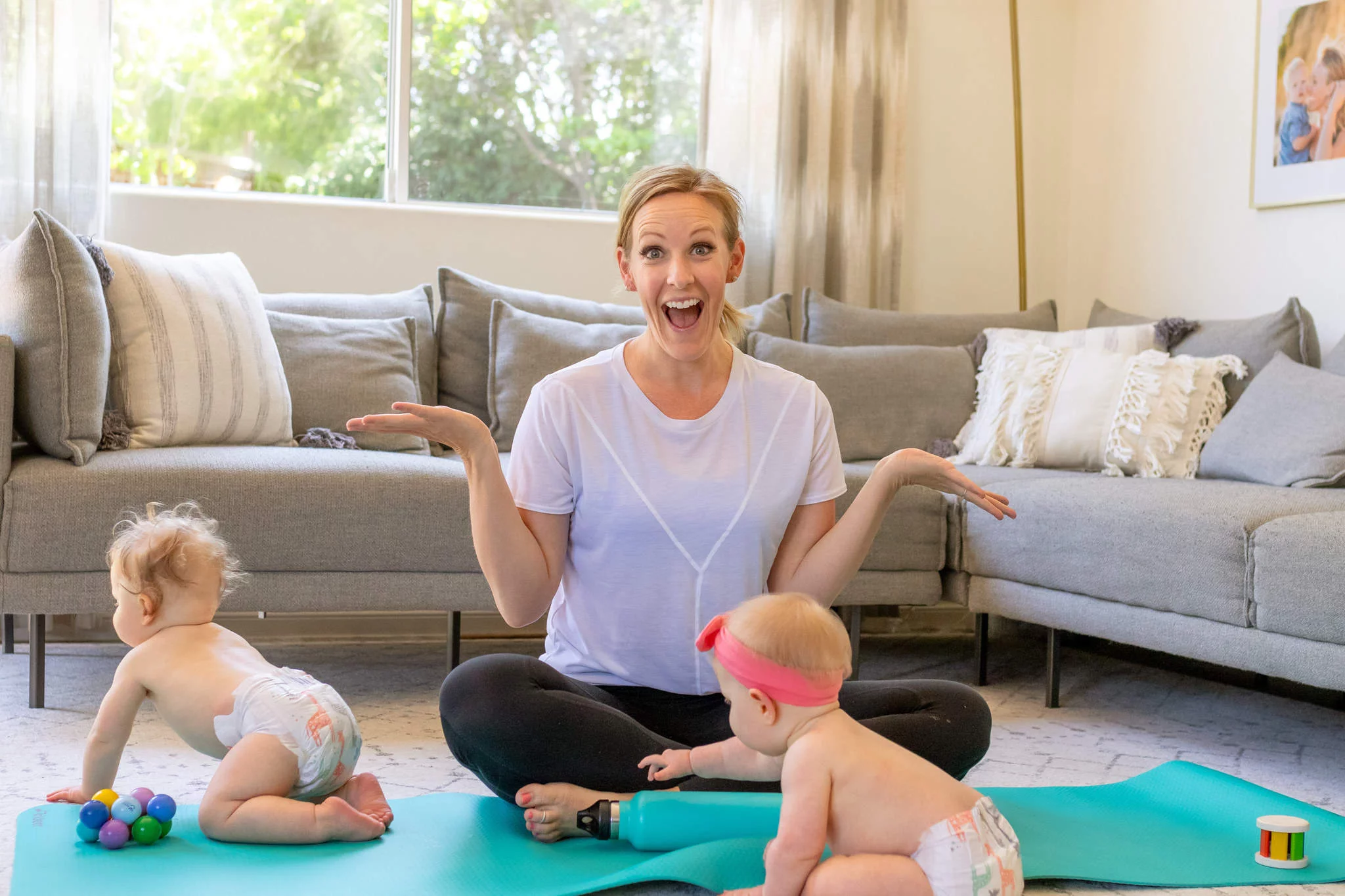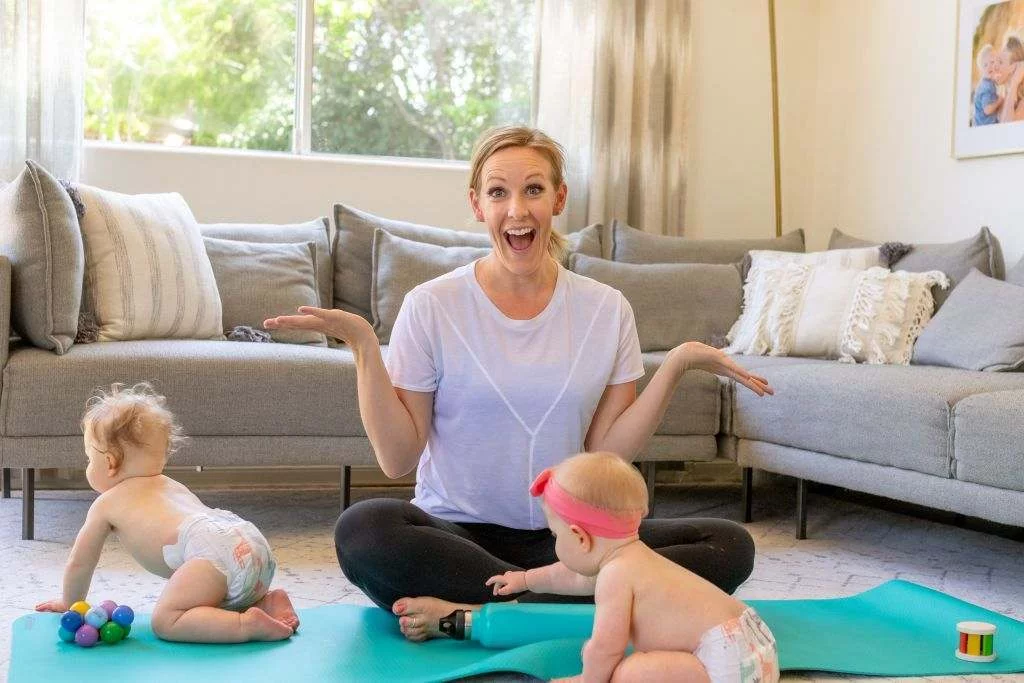 SLEEP:
We have 2 Ikea Sundvik Cribs in white because they are small and minimal which is really helpful when you're fitting two cribs in a small room. So far, no complaints!
With two loud little kids running around the house during nap time, a sound machine is a must. I really love the Hatch Baby Rest Sound Machine (this was our second purchase as our first one wasn't loud enough). I'm thinking about getting a second one for our big kids room because I love it so much.
Both babies sleep in Organic Burt's Bees Sleep Sacks.
We had a unique situation this time around in that I returned to work part-time when the babies were just 2.5 months old. So, for the first time, we had a nanny here as I was working to get them into a solid sleep routine. Sleep training is hard enough, but having to explain your plan and thoughts to another person? Even harder!
When I came across Taking Cara Babies all my problems were solved. I purchased her Newborn Class and Navigating Months 3 & 4 ebook and they were SO helpful. She teaches the same approach I used with Blake and Kincade, but being able to hand a guidebook over to my husband and nanny to get us all on the same page was SO helpful! Both babies are great sleepers – I highly recommend Cara's approach.
We transitioned the babies to their cribs around 6 months old. Around that time, I introduced a Little Unicorn Cotton Muslin Security Blanket to help them with the transition (I only left it in there while they were being watched on the monitor and then removed it once they fell asleep in the early days). Avery didn't really take to it (she's a finger sucker), but Knox snuggles his lovey and immediately knows it's time to sleep when I give it to him. It's been really helpful for travel too!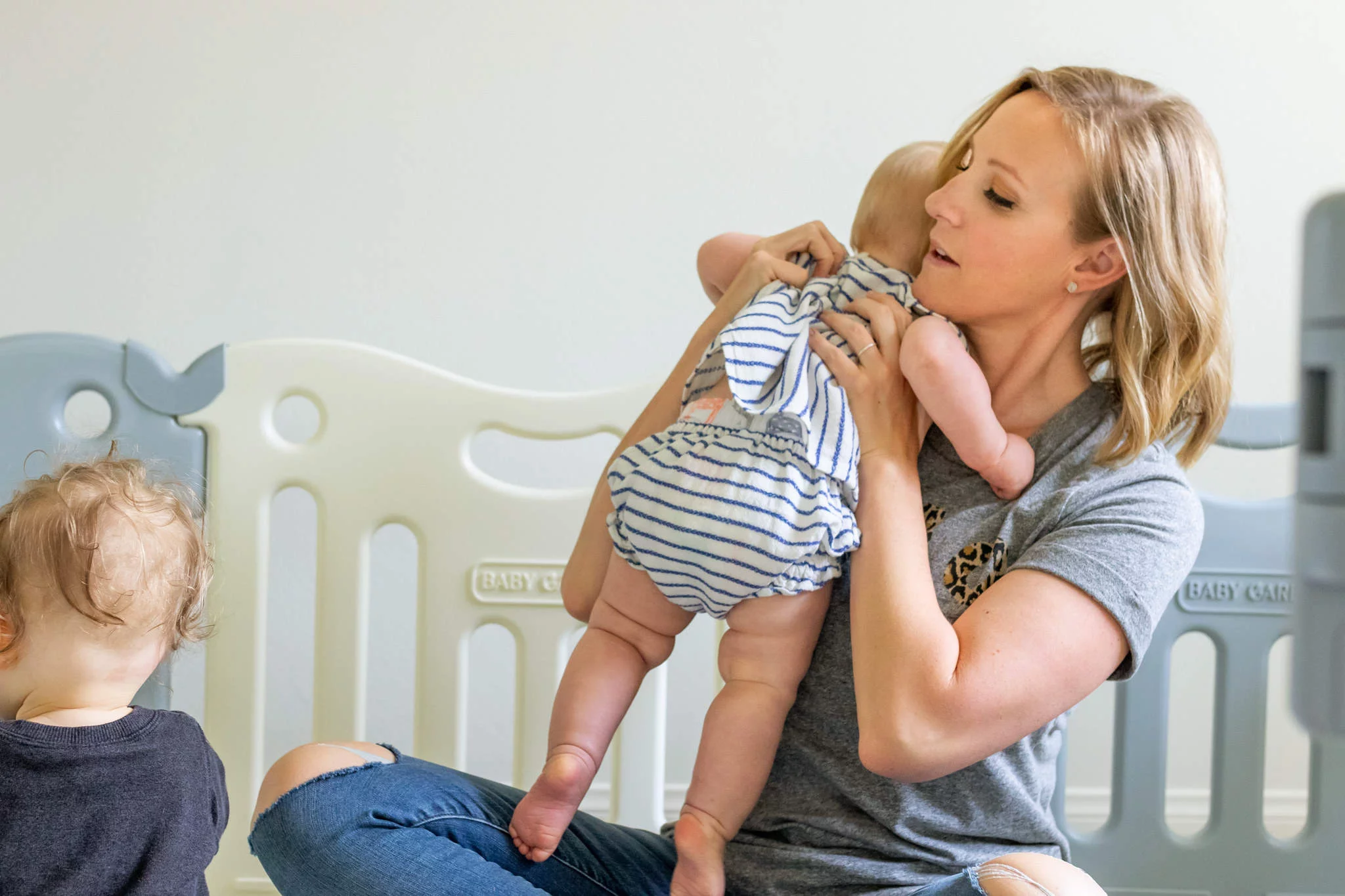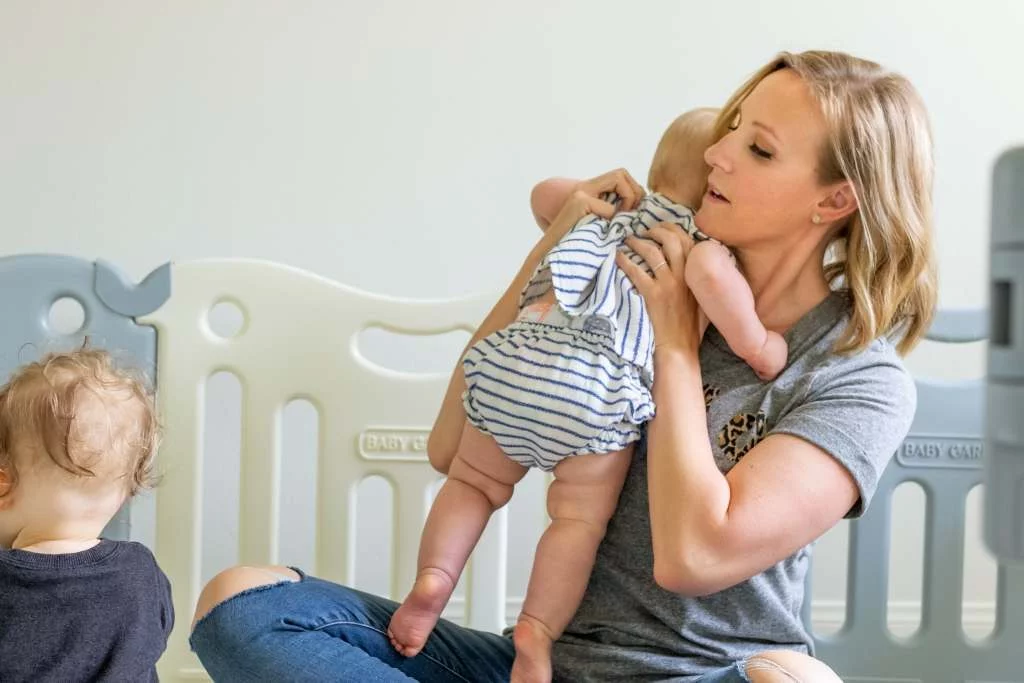 FEEDING:
We started with these Ikea Antilop High Chairs and I still love them! My friend gave me her old Stokke Tripp Trapp high chairs so we are transitioning to those as they are starting to eat more finger foods at the table – but I still highly recommend the Ikea high chairs for a simple, minimalist design that is easy to clean!
The babies rarely take bottles but when they do, we've found that the Comotomo bottles with the Fast Flow nipple works best for both of them.
I love these Bambusi Natural Bamboo Baby Spoons and this silicone baby food bowl. I also use these silicone ice cube trays to freeze homemade baby food. We use these BPA-free sippy cups by Putti Atti and while the lid is a little bit tricky to get on, I still recommend them!
I give the babies 1 ml of Nordic Naturals Infant DHA with Vitamin D each day. Ask your doctor if this is good for your babies too. 🙂
---
Whew, okay…hopefully this is enough to help those of you who are searching for all the best twin baby products!
If I missed anything or you have any other questions, feel free to leave a comment! 🙂
xo,
Robin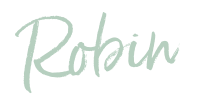 PS – Curious about the twins' birth story? I shared it here!