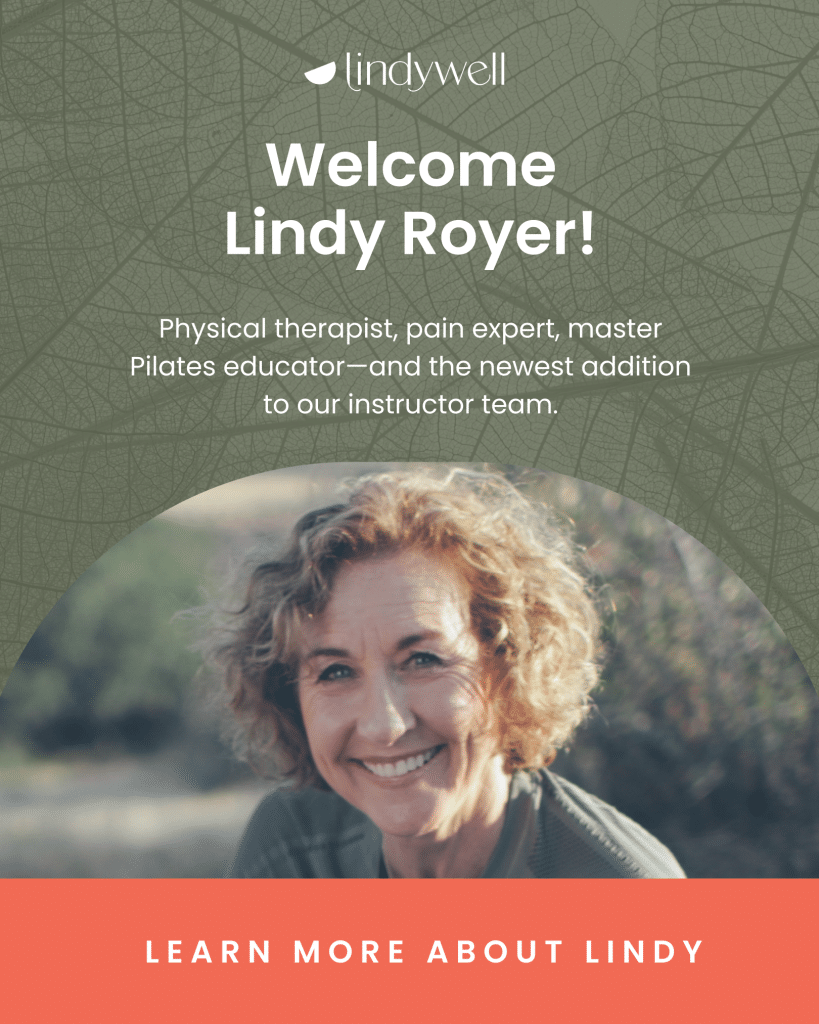 We are so excited to introduce you to our newest instructor, Lindy Royer! Yes, her name is Lindy!😍
With over 20 years of experience as a physical therapist and Pilates instructor, she is highly trained in movement and pain education, as well as a master Pilates educator (teaching Pilates to teachers like myself!). Lindy has been a long-time friend, teacher and mentor of mine for many years!
But beyond her many accolades, Lindy is just flatout inspirational. Whether she's rock climbing or planking around the world, Lindy hasn't let her two hip replacements hold her back from living her life to the fullest—and inspiring all those around her to do the same!
Lindy believes movement can be joyful and fun, no matter our age or past history.
She has done a handful of bonus workouts in the app, and has been a top-rated guest on the podcast.
The best part? You can start working with Lindy by joining with a free trial to Build Vibrancy for Life. If you're already a Lindywell member, check out her NEW series in the Lindywell app now!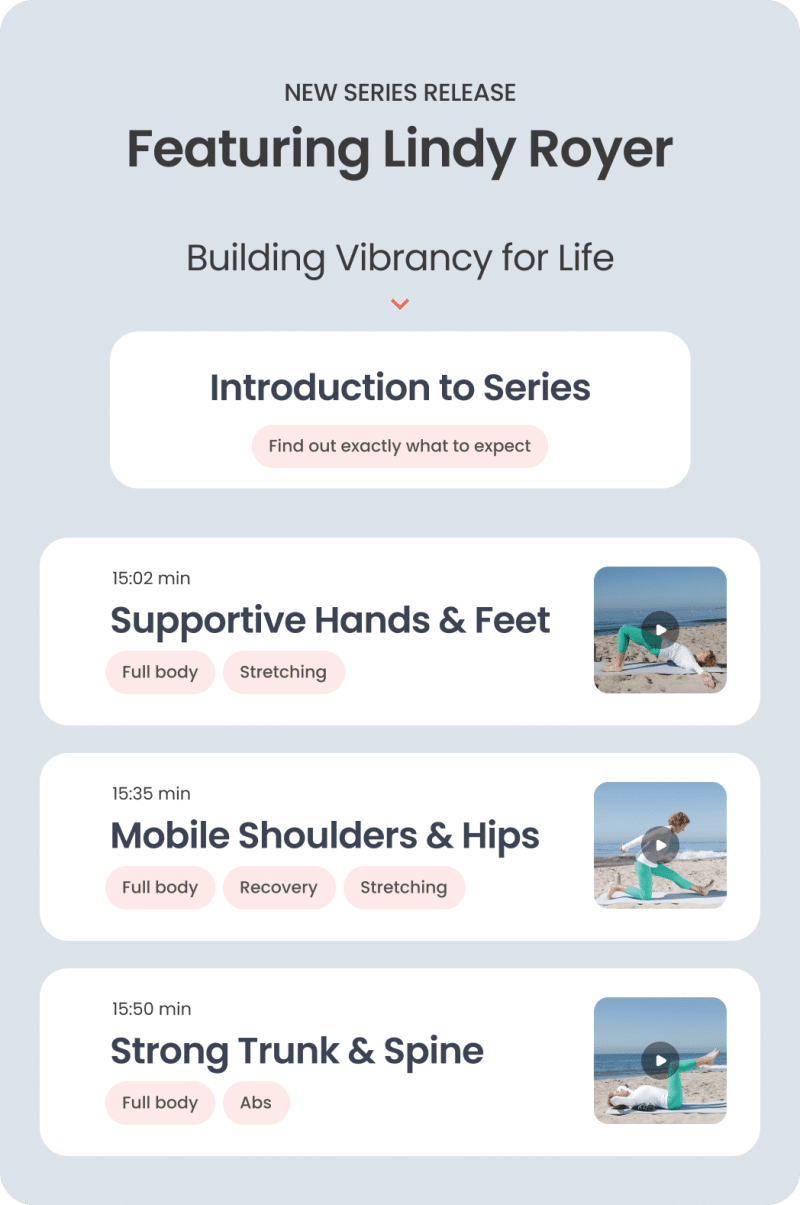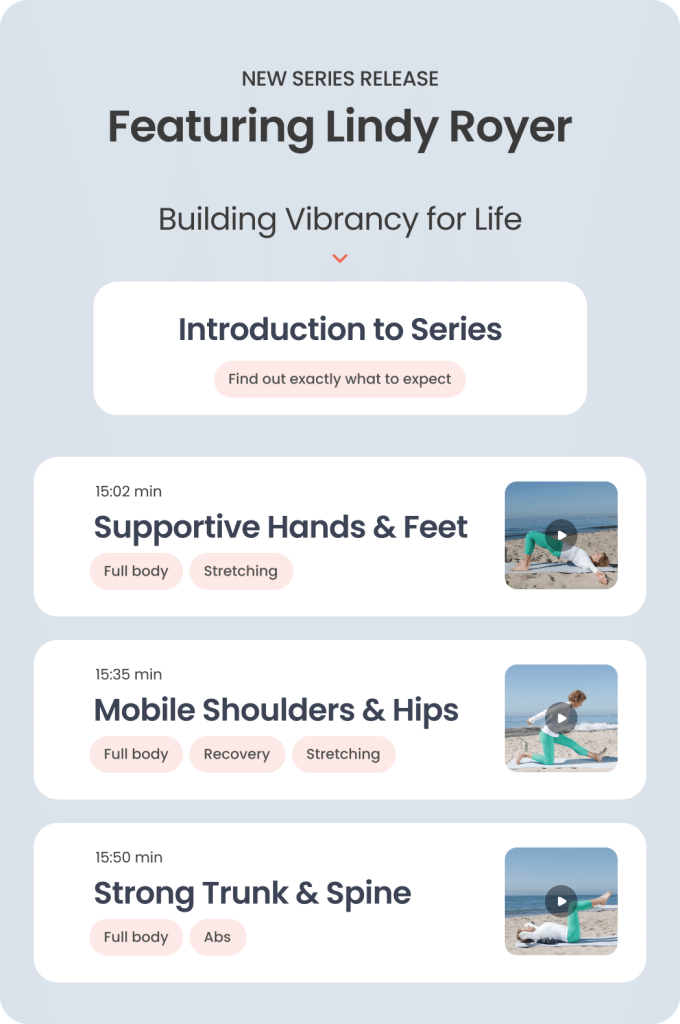 These highly-requested workouts focus on mobility and balance. Plus, this series is bone-friendly, making it a great option to consider for those with osteoporosis or low-bone density.
With a Lindywell membership, you can get full access to Lindy's series, but also 300+ on-demand Pilates workouts, breathwork exercises and nourishing recipes. We'll help you create a consistent workout routine (that you'll actually enjoy!) in less than 20 minutes a day.
Our members rave about the lasting results of less stress, increased strength, a toned body and regulated nervous system. And you can experience these same benefits too!
Ready to feel powerful and confident in your body at every age? Get instant access to Lindy's new series with a FREE trial today!