The truth is that habits are more than just what we do. They're also what we think, how we respond to certain situations, how we solve the problems that we face and how we care, or don't care, for ourselves. In this episode, we talk all about the habits that we want to create or may want to get rid of, and all that is entailed in this process.
To help explain what habits really are, today is joined by her friend and fellow entrepreneur and business owner Sandra Chuma, a habits coach who helps women know their worth, create lives that they love and really live life to the fullest, which is what we want for you here at The Balanced Life and what we do with our community, app, and the content we create for you.
There are so many great strategies, tips and mindset shifts in this conversation with Sandra, and it's definitely an episode that you may have to listen to a few times (with pen and paper in hand to take notes!) to really grasp all the wisdom that she shares.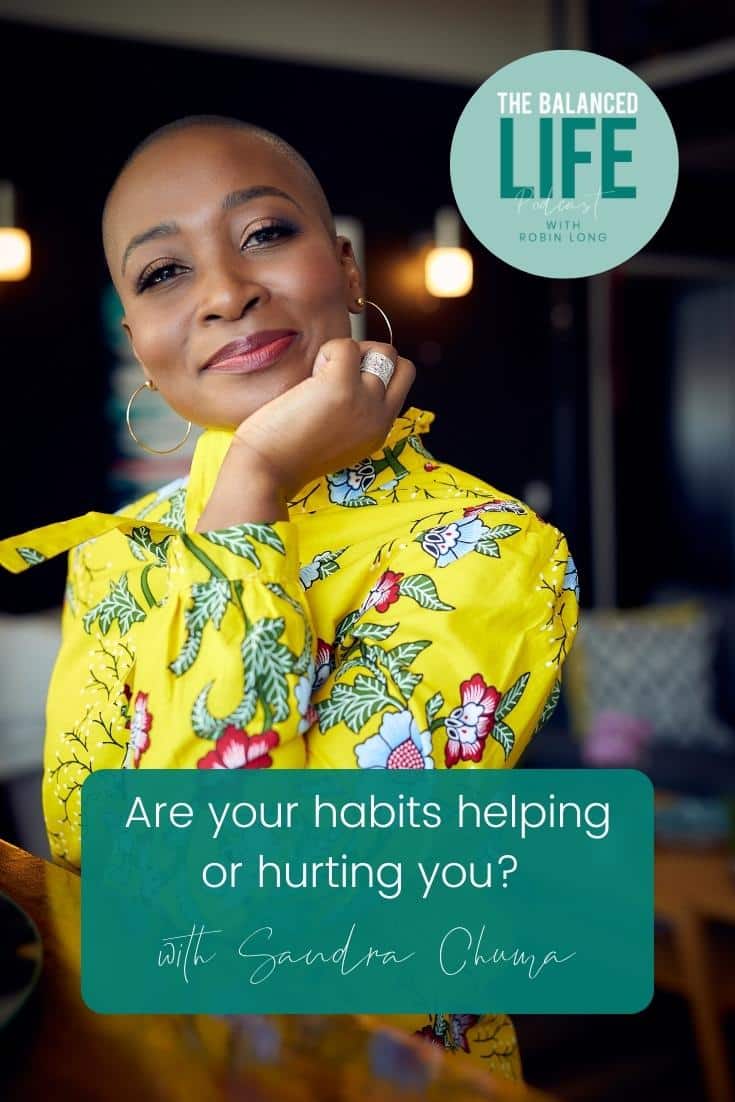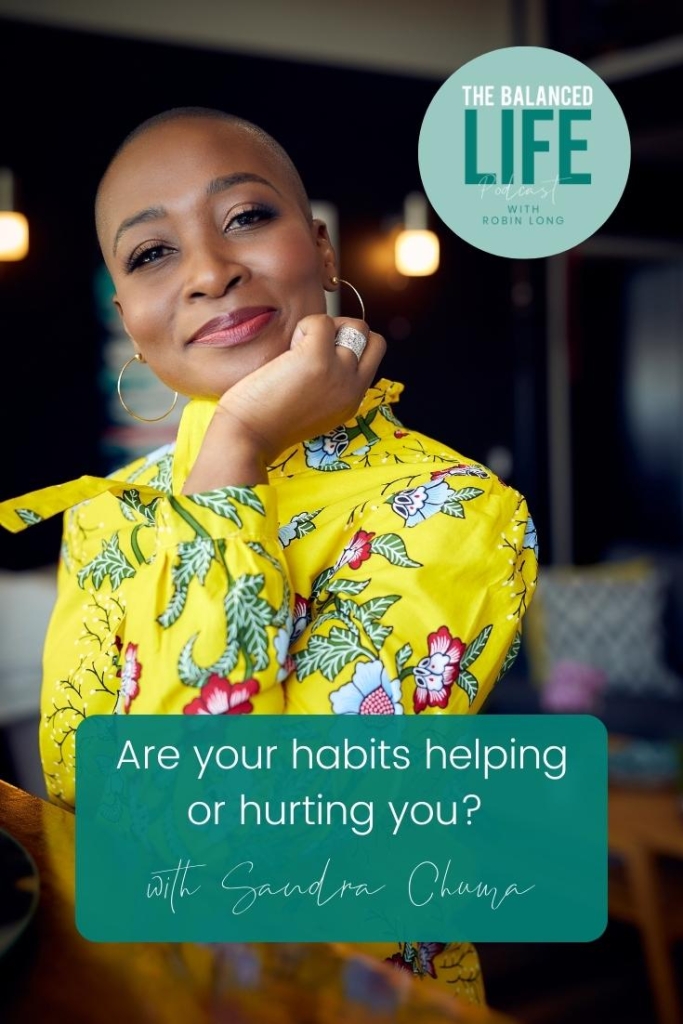 Show highlights: what you can look forward to in this episode!
Sandra had a big "A HA" moment that really taught her the importance of habits in our life and led to her getting certified as a habits coach.
Habits can come from repetition over a long period of time, and they can also be formed and anchored instantly.
Motivation and willpower is great for getting you started on a new habit, but it's not dependable to do this long-term. Consistently taking small steps is where we really make progress with our habits.
When you feel successful, you're more likely to repeat the behavior. Creating your habits is as easy as the "ABC" formula that Sandra shares, but don't forget to always celebrate along the way.
People give meaning to tracking their habits, but tracking itself is just feedback and shouldn't be used to feel bad about what you did or didn't do.
A major lesson Sandra got from a mentor is that it's ok to be a work in progress and be a work of art at the same time. She LOVES this statement and it sums how we support you at The Balanced Life – embrace YOU!
Our brains love predictability and will often self-sabotage us, but Sandra has an exercise she uses to help raise your awareness and overcome this.
The "3 E's" where our beliefs come from, and 4 questions you can ask right now to get past the beliefs that aren't serving you. She also shares a limiting belief that held her back in the past, and how she learned that it just wasn't true.
Meditation isn't for everyone. Don't feel bad if it isn't working for you, and there are lots of other effective tools to help you become more aware of your thoughts and habits.
Links in this episode:
Share this podcast episode!