In a world where we can pick up our phones and look at what everyone else is doing right, it's hard not to compare yourself to others, especially as a woman of color!
Today's guest, Sandra Chuma, has built a platform that highlights and celebrates the successes of women of color in a way that no other media platform does. In today's interview, she shares her journey with creating NDINI, navigating insecurity and inadequacy, and overcoming the challenges of having an emotional connection to food. Sandra shares what it really looks like to sacrifice and prioritize yourself throughout the chaos of every day life. Join Sandra and your host, Robin Long, in this raw and intimate conversation. 
Listen all the way to the end of the show for Sandra's Rapid Fire Session!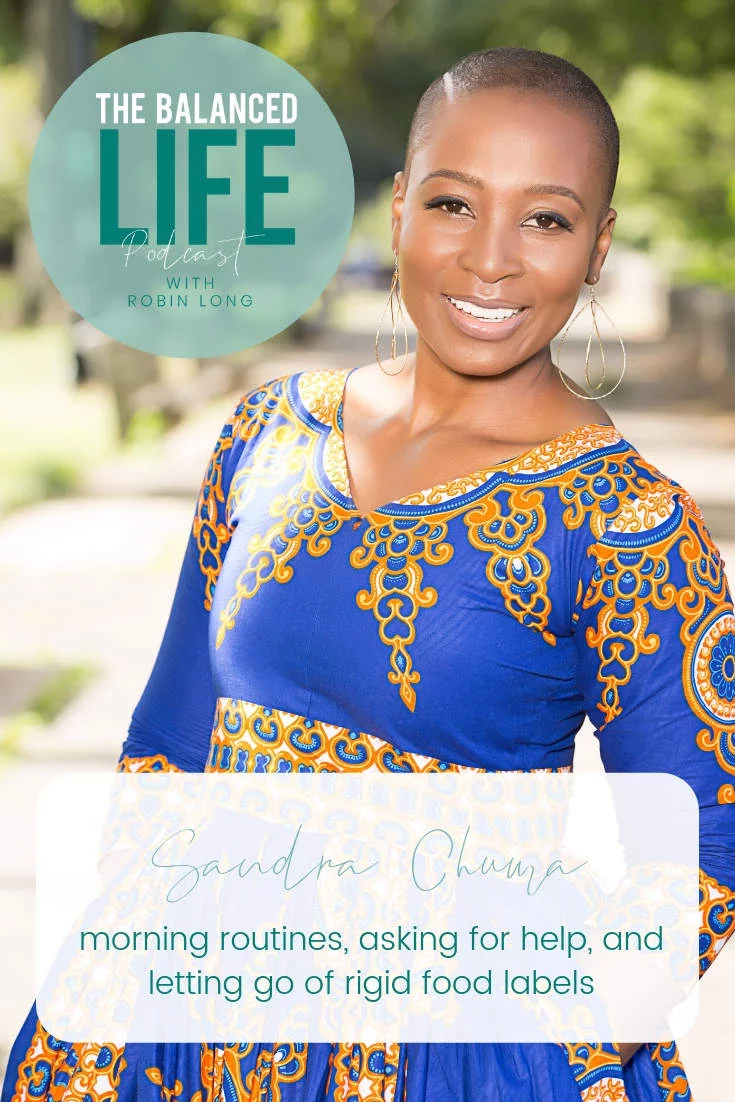 Show Highlights: what you can look forward to in this episode!
What motivated Sandra to start NDINI and how she launched her platform
Stripping yourself of labels to find your purpose
Navigating the pressure of trying to meet societal and cultural expectations
Asking for help + managing priorities
Making a pivotal shift in life and the importance of support from your family
Identifying your top priorities and aligning them with self-care
Learning to ask for help and letting go of perfectionism
Creating a "do not do" list in order to accomplish your priorities
Investing in services that relieve your mental load
Finding your own balance
Establishing a morning routine
Letting go of things that don't contribute to what you need
Integrating exercise and balancing healthy eating habits
Practices to be more mindful of eating a balanced diet
Links in this episode:
Stay in touch with Sandra!
Share this podcast episode: