Today we are diving into Part 2 of Robin's conversation with Dr. Aviva Romm, and if you haven't listened to Part 1 yet, you are going to want to do that right now)! It is full of so much good information related to hormones through all stages of life and the hidden hormone epidemic that exists among women. 
In Part 2, Dr. Romm reveals the pros and cons of hormone replacement therapy, simple ways to bring more balance to your hormones, a very practical and realistic way to improve brain fog, and tips for navigating your hormones on the journey to menopause. Dr. Romm also answers your questions on everything from sex drive, to birth control, to supplements to consider for healthy hormones, and so much more.
If this two-part conversation with Dr. Romm was helpful for you, we'd love it if you could share it with your friends, family, and anyone that would benefit by listening. The more women we can empower with this knowledge, the better!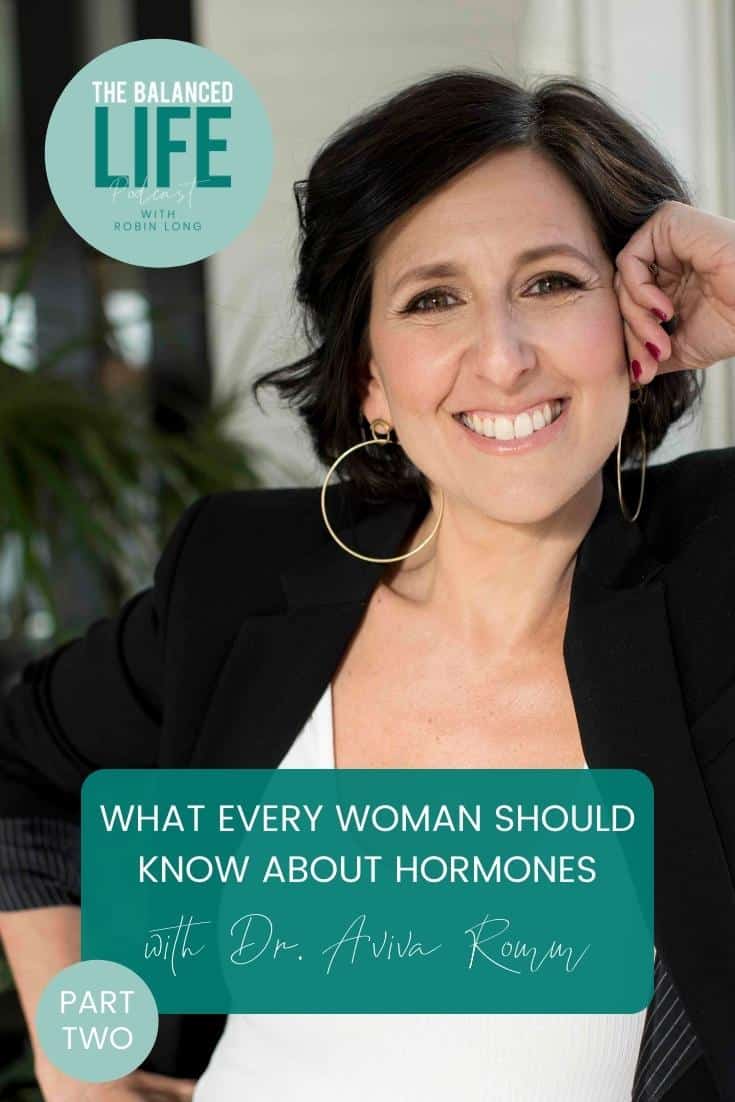 Show highlights: what you can look forward to in this episode!
Perimenopause isn't being talked about enough, but there are botanicals and herbs that can help restore the adrenal stress response associated with it
She gives her thoughts on going the synthetic hormones versus natural route, and what you can do to feel more empowered about your options
There is hype surrounding the marketing of certain synthetic hormones, but don't believe everything you see being promoted
Our mind is powerful, so be careful how you think of menopause! Certain studies prove that our thoughts around the subject will impact the symptoms we experience.
If you have brain fog, often hydration is the issue and drinking more water is where to start with alleviating it.
Sex drive is way more complicated that being just about our hormones, so try to unpack what is really going on in your life and impacting it.
The birth control pill depletes you, but there are things you can do and take to reduce how it affects you.
If you write down your questions before visiting the doctor, bring an advocate with you and wait to put your gown on at the office, you will be in a much better position to advocate for your health once there.
Links in this episode:
From The Balanced Life:
From Dr. Aviva Romm:
Other links:
Share this podcast episode!