Are you ready to talk about hormone health? This is the episode that Robin has literally been counting down the days to, with her special guest Dr. Aviva Romm!
Today they dive deep into all things hormone health that we experience in our everyday life, as well as through the various stages and seasons we move through. Robin also asks Dr. Romm the questions that you submitted by social media and email to have answered, and the information she shared was so fascinating to hear.
As you know, Robin has been on a journey this past year with her own hormonal health, sharing with you as much as possible along the way. Bringing Dr. Romm on the podcast today is a tremendous opportunity to get an expert perspective on these important topics, and hopefully it empowers you on your journey to advocate for your health and to feel your very best.  
You're not going to want to miss Part 2 of this special conversation next time on the podcast. We'll see you then!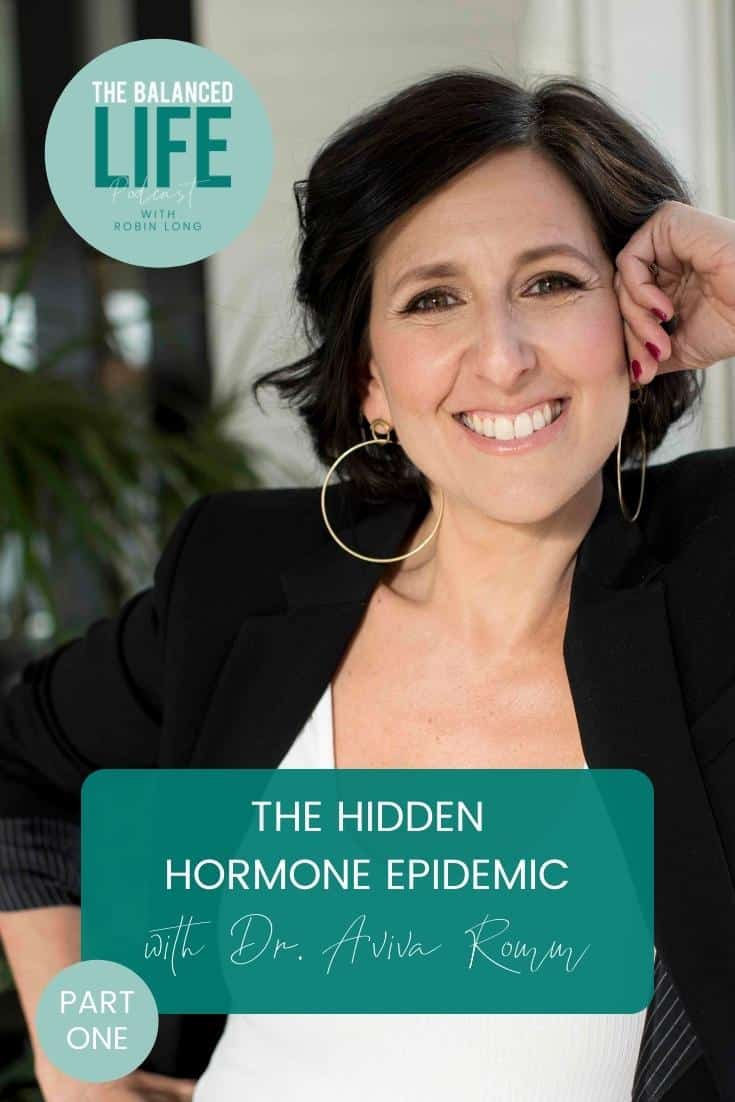 Show highlights: what you can look forward to in this episode!
There is a hidden hormone epidemic that exists, with several levels to why it's hidden and so often normalized in society.
Dr. Romm made a big realization after starting college years ago, and she considered herself a "trojan horse" when she went back to Yale decades later to get her MD.
Hormone health is a critical vital sign of our overall health in a variety of ways, every day and not just during certain times of the month.
We're getting better as moms at admitting when something is off, but historically women have just kept going and tried to push through burnout.
We often forget about the non-physical symptoms of burnout, but there are subtle signs to watch for and to be aware of.
The right types of foods, including carbohydrates, healthy fats and quality proteins, are absolutely critical for supporting our nervous system.
Smart devices can be our worst enemy at bed time. Dr. Romm shares how to approach a sleep routine in the most optimal way.
Links in this episode:
From The Balanced Life:
From Dr. Aviva Romm:
Other links:
Share this podcast episode!