Each season brings a new set of habits, thoughts, and practices. In today's episode, Robin responds to the questions you sent in over instagram! From dealing with adrenal fatigue, to creating pockets of silence, to managing self-care with 4 kids, Robin shares it all. She also unfolds how her current season of life has impacted her current habits and practices and ways she's honoring the season she's in. Join Robin in this look into her life and for tips on how you can stay motivated and inspired.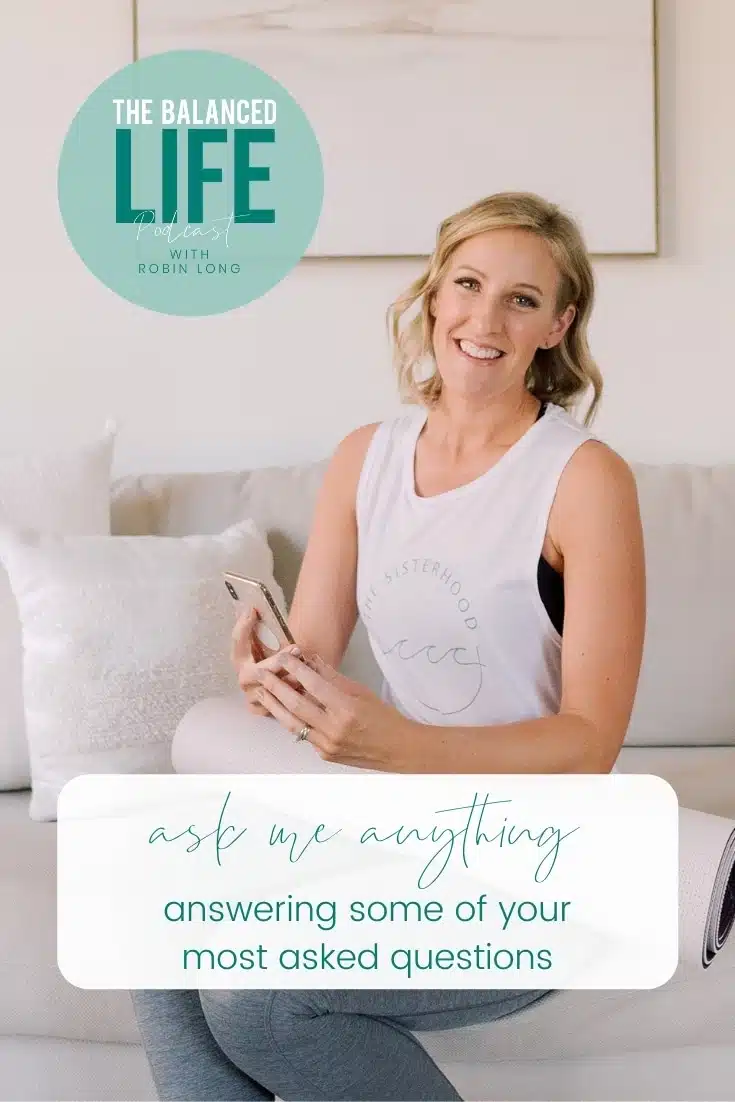 Show highlights: what you can look forward to in this episode!
What Robin has found to be the most important thing to do to address her adrenal fatigue 
Ways Robin has prioritized rest during her current season of life 
Navigating supplements and why it's important for your diet 
Redefining expectations for yourself in different seasons of life 
How to stay motivated when you get tired 
How to manage life with 4 kids 
Different ways to look at self-care when you're a caregiver 
Robin shares what inspired her to take the leap and start The Balanced Life
Links in this episode:
Share this podcast episode!