As I mentioned in part 1, many of Shauna's recipes from Bread & Wine have already become staples in our home. White chicken chili, Annette's enchiladas, and breakfast quinoa to name a few…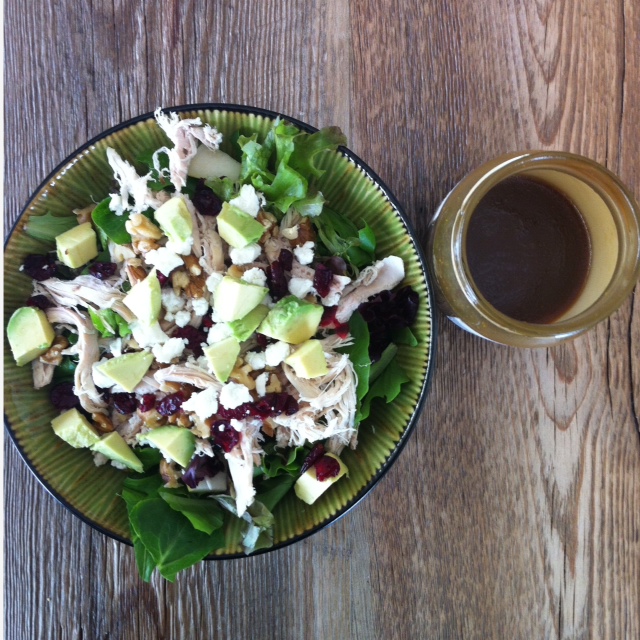 But my favorite by far is the Green Well Salad. I've been prepping the ingredients every Sunday and enjoying it for lunch throughout the week. I love that it's full of healthy ingredients but hearty enough to get me through the day (especially now that I'm eating for 2).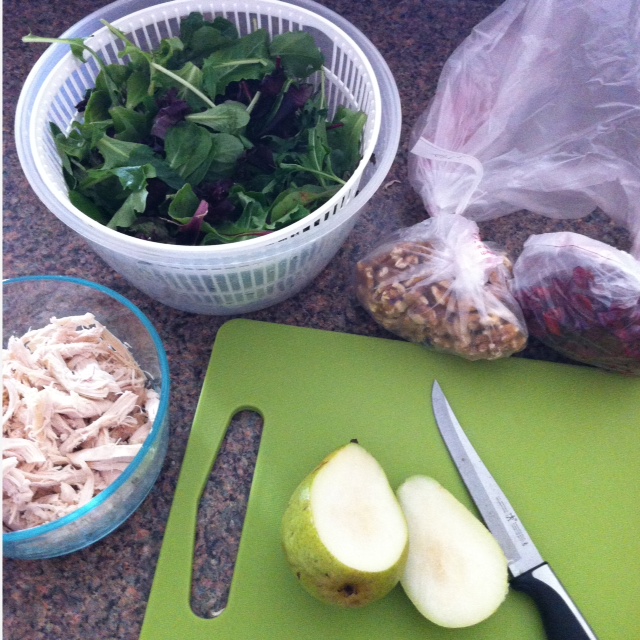 On a busy week I leave out the onions and most days I add grilled chicken for extra protein and sliced avocado because…well, why not 🙂
GREEN WELL SALAD
Ingredients:
1 lb mixed greens
2 onions, thinly sliced
1 tablespoon butter
2 sliced pears
2 cups red grapes, halved
1 cup dried cherries, chopped if they're the big kind
1 cup walnuts, chopped
1 4 oz container crumbled goat cheese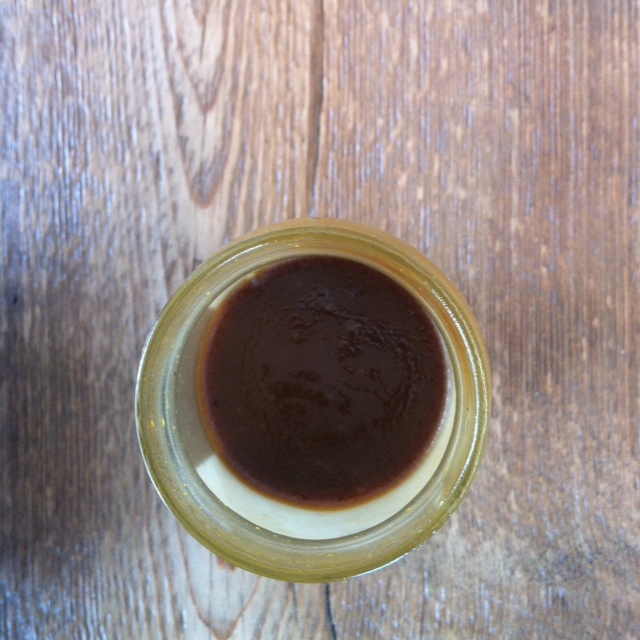 Maple Vinaigrette:
1 tablespoon maple syrup
1 tablespoon Dijon
1/4 cup balsamic vinegar
1/2 cup olive oil
salt & pepper to taste
Instructions:
Begin by caramelizing the onions. Slice them thinly and cook them on medium-low heat in a tablespoon of butter until rich, dark brown, about 45 minutes.
For the vinaigrette:
Spoon Dijon into the bottom of a jelly jar. Add balsamic and maple syrup, salt and pepper. Shake well. Ad oil, and shake again. Taste and adjust for seasoning. Set aside.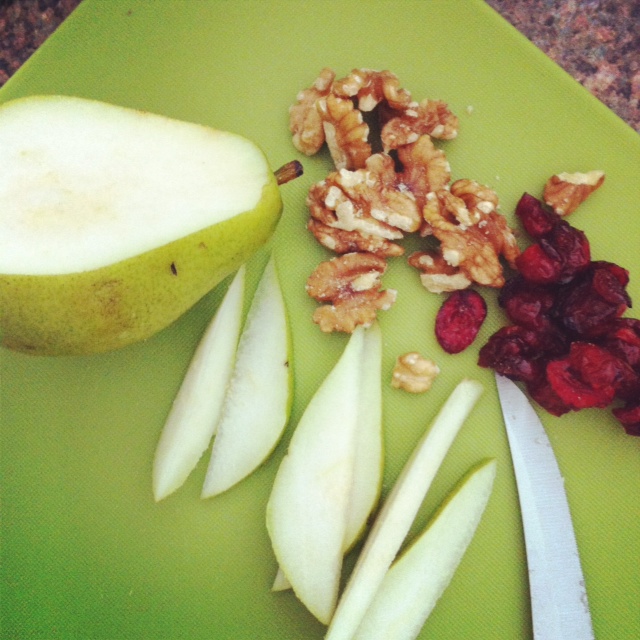 For the salad:
Toss the greens with half the vinaigrette, then add the rest of the ingredients, the rest of the dressing, and toss again.
If you'd like to make it a more substantial main-course salad , you can add two cups or so of sliced, cooked chicken as well.
Serves 4-6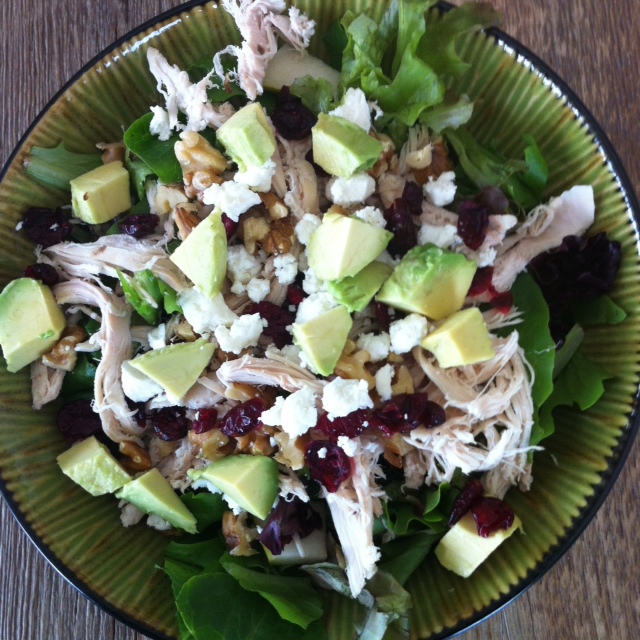 CLICK HERE to order Bread & Wine on Amazon. I promise you won't be disappointed!
xo,