"When I was diagnosed with cancer, I decided right away that if I was going to have to have a tumor, I was going to do something with it."
Allison W. Gryphon has been a Pilates devotee for 5 years, but the workout became an even more important part of her life in when she was diagnosed with stage 3 breast cancer.
Before her diagnosis, Allison trained six days a week. During her treatment and recovery, she committed to still visiting her studio 3-4 days a week.
Making Pilates a part of her life during this time was very important to her as the workout kept her strong and her classmates kept her feeling inspired and motivated.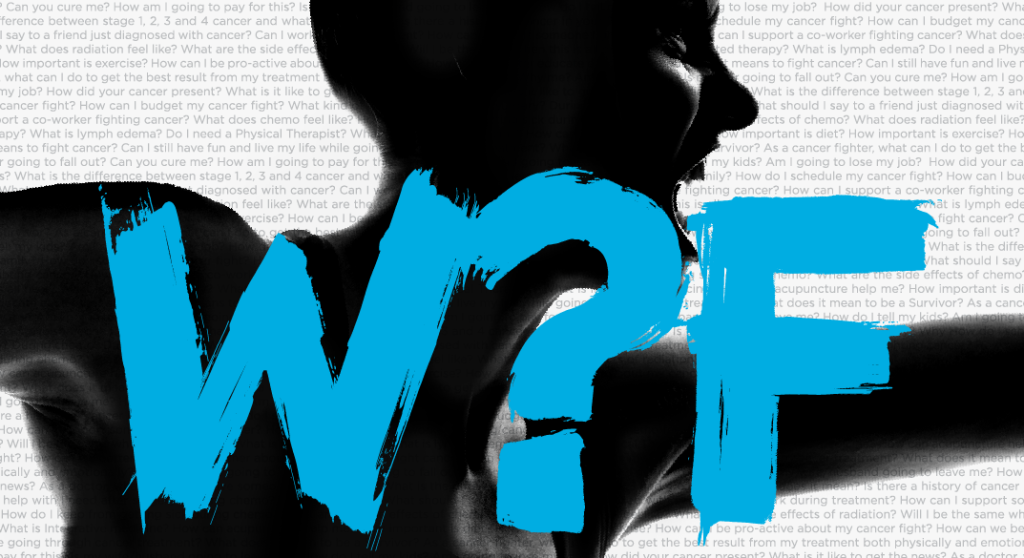 Allison discusses the role Pilates played during this period of her life in her new documentary, What The F@#- Is Cancer And Why Does Everybody Have It?.
The film shares the voices of many individuals, and their loved ones, who have been touched by cancer. It also seeks to move beyond the emotions and give viewers the practical facts about what a cancer diagnosis means and how to get through it.
Allison reached out to The Balanced Life to share her story of how Pilates helped her through cancer treatment and recovery.
Since I have worked with a handful of women who are using Pilates as a form of exercise during breast cancer treatment and recovery I am honored to share her story with you today…
————

HOW IMPORTANT WAS PILATES TO YOU DURING YOUR BREAST CANCER FIGHT?
In many ways, Pilates is what got me through my breast cancer treatment. My dear friend and caregiver Isis says that diet and exercise became my "lifeline." She's right. Physically and mentally, it really kept me on track. Beyond that it gave me energy. If I was feeling tired and went in, more often than not, the workout would turn me around.
HOW DID PILATES HELP YOU FIGHT BREAST CANCER?
Emotionally it helped me fight the cancer because it gave me somewhere to go where I was welcomed and encouraged by not only the instructors, but by all of my amazing classmates. We inspired each other to the extent that I never allowed myself an excuse not to go. They were just as committed to getting me through it as I was.
HOW CAN PILATES HELP WITH SURGERY?
Pilates is great for both pre-op and post op. The strength and form necessary in Pilates allows you to isolate muscles, which is incredibly helpful. After my mastectomy and axillary node dissection, I didn't have the upper body mobility to open the refrigerator, much less get out of bed or sit down. Having had the Pilates base, I was able to engage my glutes and leg muscles to plié up and down and keep from trying to engage my upper body. I also know that for me, the recovery was much easier because of the fitness level I had attained through Pilates.
WHAT WAS YOUR FAVORITE EXERCISE DURING CHEMOTHERAPY?
The long spine stretch and arm circles. Chemo is like alien chemicals running through your body. I could feel the toxins and the tightness it brought to my entire body. The long spine stretch and arm circles felt like a detox massage for me.
WHAT WAS YOUR FAVORITE EXERCISE DURING RADIATION?
Radiation didn't burn me the way it does some people, but what I did feel was tightness. All of the back and chest opening exercises really helped release tension and break the feeling of tightness. I had 30 rounds of radiation over a 6-week period. I'm not sure what I would have done without the relief and strength Pilates brought to the process.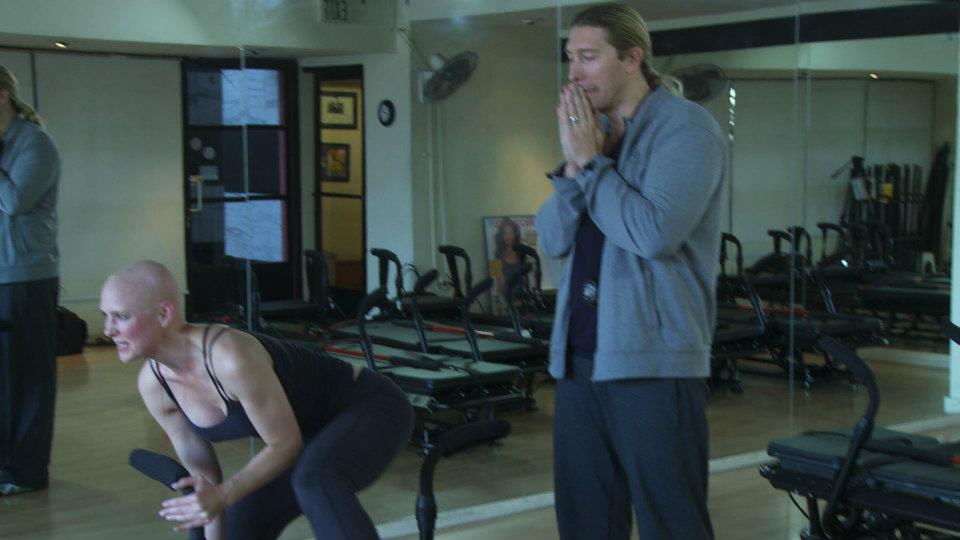 WHAT IS PILATES LIKE ON THE OTHER SIDE OF BREAST CANCER TREATMENT?
It's amazing. I'm still in the process of figuring out my new body. Cancer changed my physical being quite a bit. Pilates is helping me stay on track mentally and physically to get acquainted with the new me.
WHAT ADVICE DO YOU HAVE FOR WOMEN WITH CANCER WHO ARE TRYING TO STAY FIT?
Listen to your body and listen to your doctor. Exercise is incredibly helpful and important. It's physical, social, emotional and empowering. The important thing is to know when to push it and when to rest. Resting is a very important part of the workout. It's just as important as getting up off your booty when you don't really feel like it. You must know how to balance.
You can view the trailer to "WTF Is Cancer And Why Does Everybody Have It?" by clicking here.
Do you have a friend or family member that is dealing with cancer in some way? I'd love for you to share this post with them. It may be just the piece of encouragement they need to stay positive and motivated today.
xo,