Today I'm going to lead you through an all standing Pilates routine.
In less than 10 minutes, you'll work your entire body – all while standing. So whether you're looking for a standing workout due to health reasons or you're traveling and looking for something you can do anywhere, anytime – this workout is for you.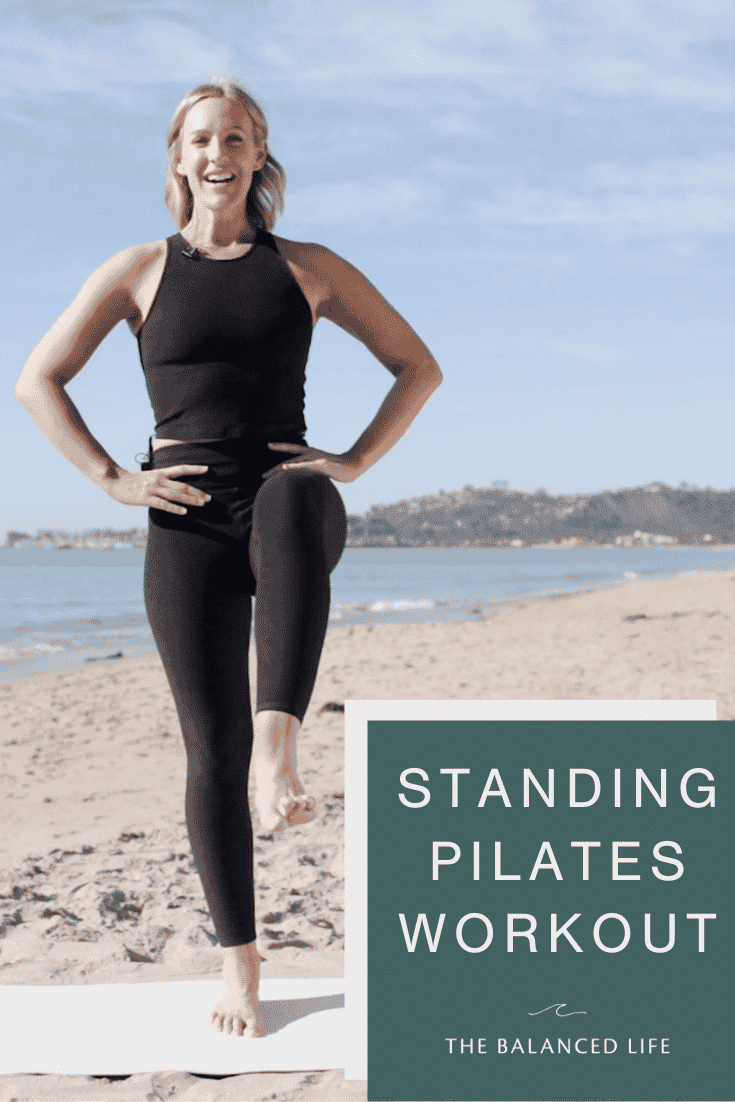 You'll get an amazing core workout, some great lower body exercises, and we'll even mix in some great stretches, so you'll end this workout feeling strong, flexible, and energized to take on the rest of your day.