Hi Beauties!
As you know I'm taking a little time to rest and adjust to life with a new little one so I have a wonderful guest post lined up for you today.
My friend, Madeline, is a nutritionist and foodie.  When she offered to write about healthy meals for new parents I said "yes please!" It seems like I always have a friend in need and I rarely know what to bring. So I'll be referring to this post myself in the future. Be sure to "pin" the image below to your Pinterest board so when you're asked to make a meal for a friend in the future you don't have to stress. Enjoy!
Nourishing New Families
A guest post by Madeline Given, CNC
As a nutritionist, working with new moms is one of my greatest joys! They are so in tune with their bodies, and they've learned through pregnancy that the way they treat their own bodies affects the health of their babies as well.
I don't know about you, but it's a season full of cuddly newborns in my community! I'm currently signed up on three different "meal train" type calendars to bring dinners to new moms and their growing families. While Robin is taking some sweet time with her newest family member, I wanted to pop in with some ideas for postnatal meals I like to deliver.
I'm more apt to avoid freezer-style casseroles, unless that is what is specifically requested. If the new parents you're serving already have young kids, I've found it can be helpful to bring more "separated" items so that even the pickiest eaters can find something to sustain them. That said, I've never met new parents who would turn down any free food, so know that whatever you bring will be received with grateful open arms!
Necessary Nutrients
While a new mom might not have time or energy to prepare the healthiest and most nutrient-dense meals for themselves, we should all be able to make time for it!
For breastfeeding mamas especially, healthy fats are sacred! Foods including pastured butter (butter from grass-fed cows) contain a wealth of fat-soluble vitamins, such as A, D, E and K—each uniquely linked to growth and development for the breast-fed young one.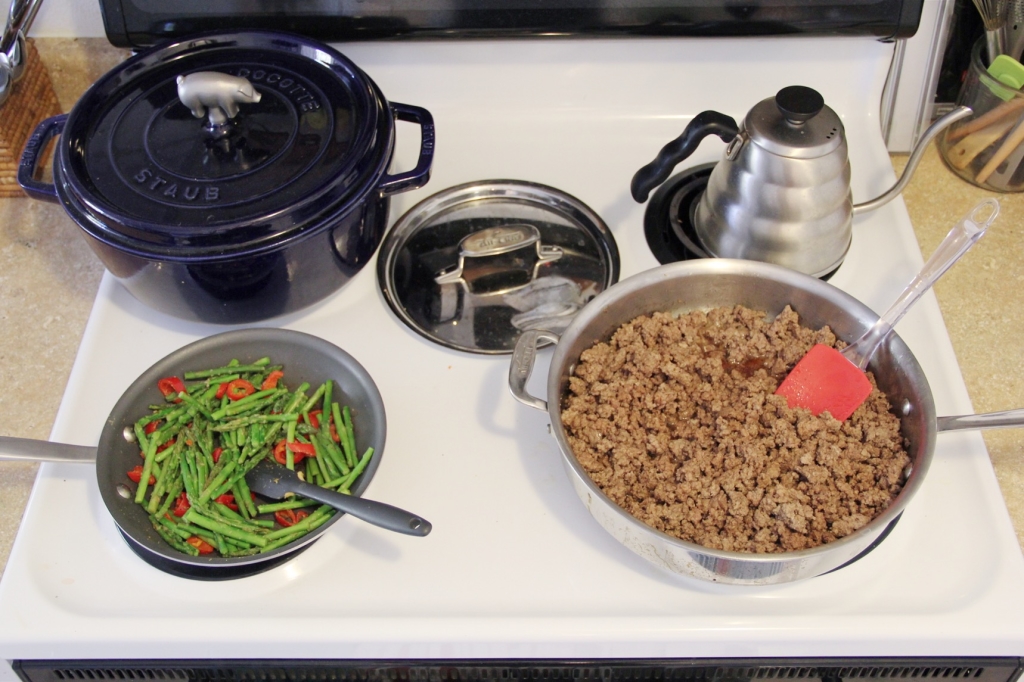 I love making the following purée and serving it alongside my Thai Beef w/ Chili, Basil and Shaved Asparagus—it might sound fancy, but don't worry, it is SO simple to make…and super tasty!
Ugly Root Mash
Serves 6-8
INGREDIENTS
About 6 cups chopped root vegetables
(Garnet or Japanese sweet potatoes, celery root, parsnips, heirloom carrots etc.)
1-2 tablespoons pastured butter (I use Kerrygold or Organic Valley Cultured)
1-2 teaspoons lemon juice
½ teaspoon Real salt (buy it HERE)
A dash or two of cayenne (trust me!)
Bone broth to thin (not always necessary)
INSTRUCTIONS
1. Wash, peel and chop the root vegetables into 1-inch chunks. Place in a steamer pot over boiling water and close lid. Steam for 30-45 minutes, or until completely tender.
2. Move steamed root veggies to the bowl of a food processor. Add butter, lemon juice, salt and cayenne. Pulse until fully puréed.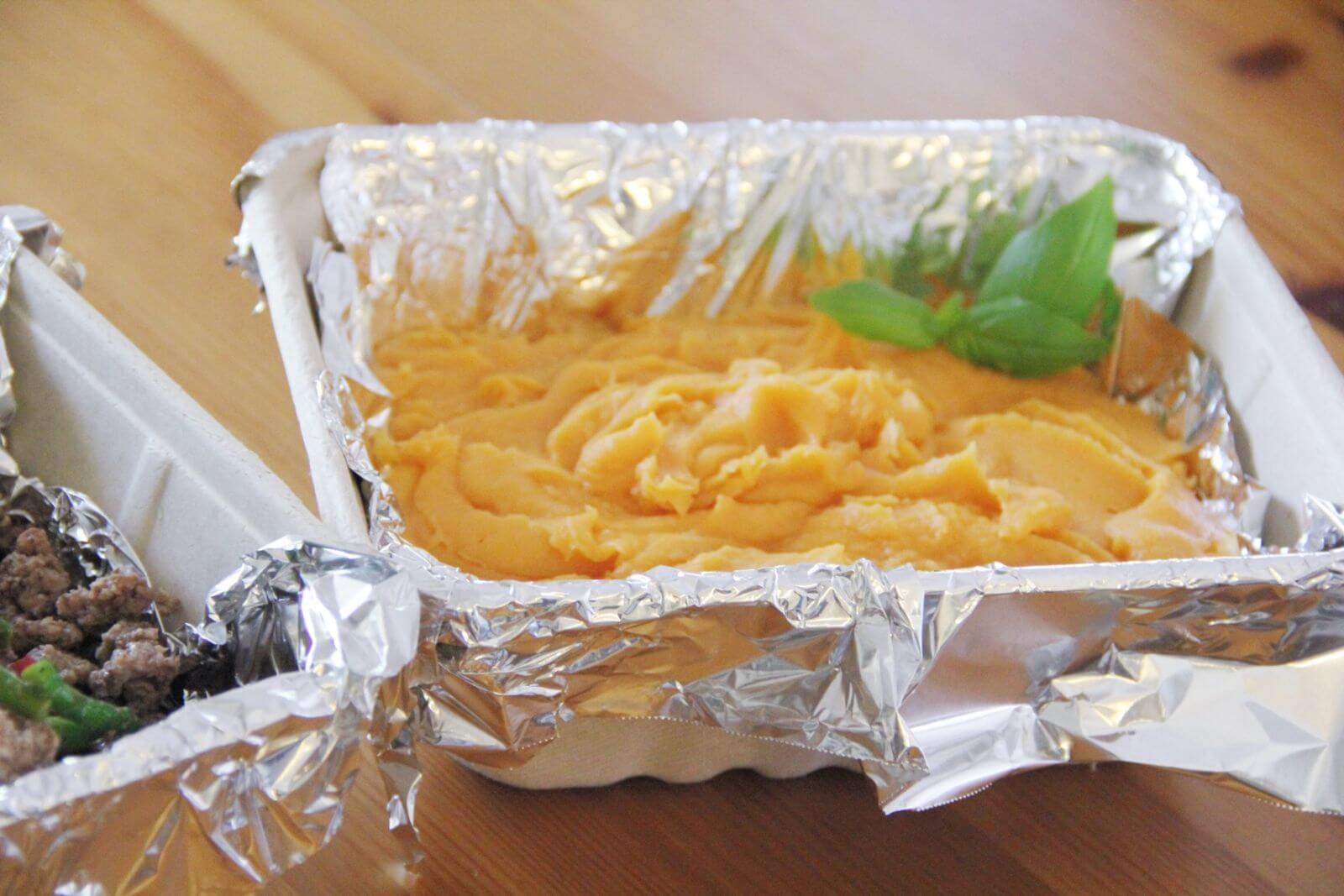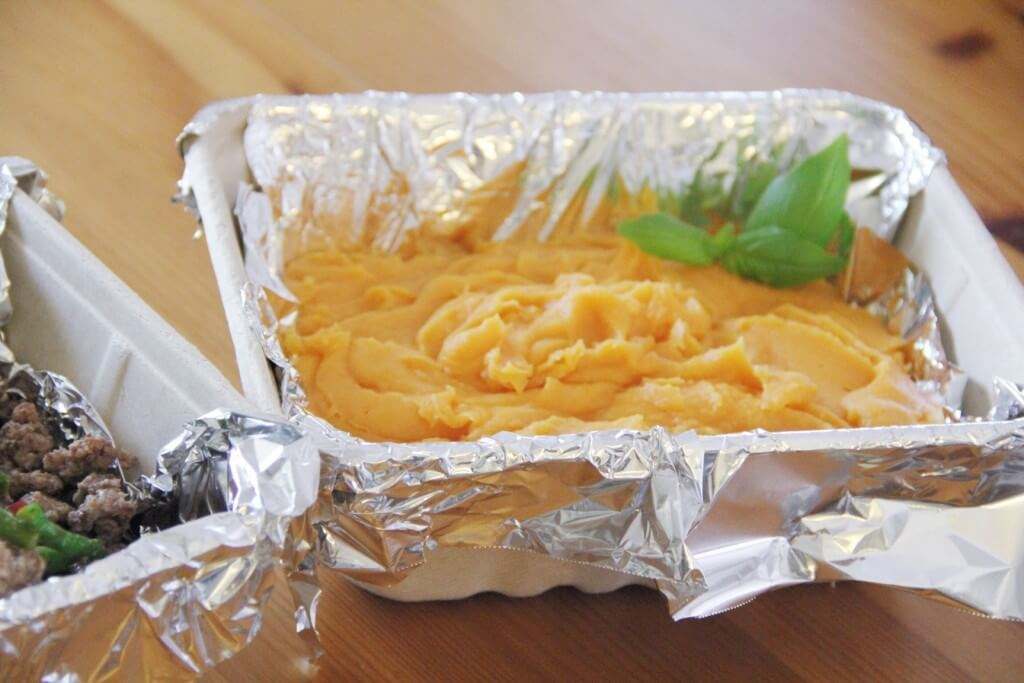 I typically make this recipe with celeriac or celery root, a sweet potato, and a few heirloom carrots, which are even higher in fiber and lower in carbohydrates than sweet potatoes. Celeriac is not in season in the summer though.
Starchy potatoes? Really?
Consuming adequate carbohydrates allows your body to preserve your dietary protein for other uses, such as proper hormone production, rather than using all your consumed protein for fuel. Each sweet potato supplies 7.5 grams of fiber. Consuming adequate dietary fiber is key to improving your digestive health and lowering your risk of obesity, cardiovascular disease and colon cancer.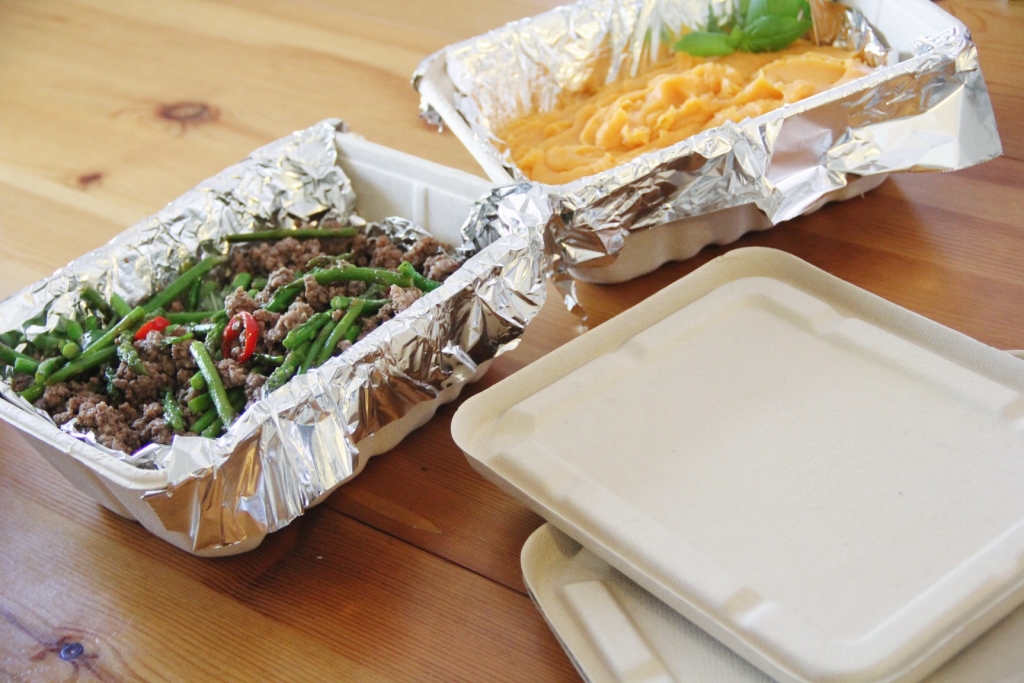 Another reason to include some fat: In your sweet potato-containing meals, fat allows you to enjoy the full beta-carotene benefits of this root vegetable. Beta-carotene is necessary for eye, skin and immune system health.
Recent research has shown that a minimum of 3-5 grams of fat per meal significantly increases our uptake of beta-carotene from sweet potatoes. Orange-fleshed sweet potatoes may be one of nature's unsurpassed sources of beta-carotene. Recent studies show excellent preservation of sweet potato antioxidants with steaming (yay!).
Other Favorite Mains to Try Out:
Big Salads that Pack a Punch
And if you really want to win them over, take a batch of these Chewy Dark Chocolate Chunk Cookies w/ Sea Salt from Slim Palate. They're practically paleo, and oh-so-good!
Helpful tip: Drop off your meals in recyclable or compostable containers so that the sleep-deprived and busy new mom doesn't have to worry about washing and returning your containers or dishes. I made some makeshift ones out of (free!) Whole Foods to-go food containers and some foil lining.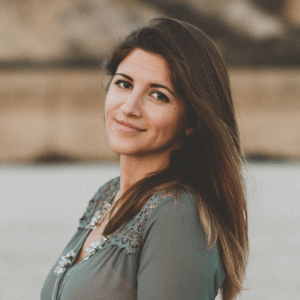 Madeline Given, CNC, is a certified nutrition consultant and health educator. She enjoys working with women both in-person and online, helping them to find the freedom of health in their bodies, whether that means fertility, postnatal support or anything in between. She believes in eating for health, and teaches clients how that can look different from one person to the next. She has a love of traditional food and prep, and shares her wellness wisdom and real food recipes online at MadelineNutrition.com, Instagram, and Facebook.