(If you haven't read Part 1, hop on over to get caught up. Today I'm picking  up where I left off last week…)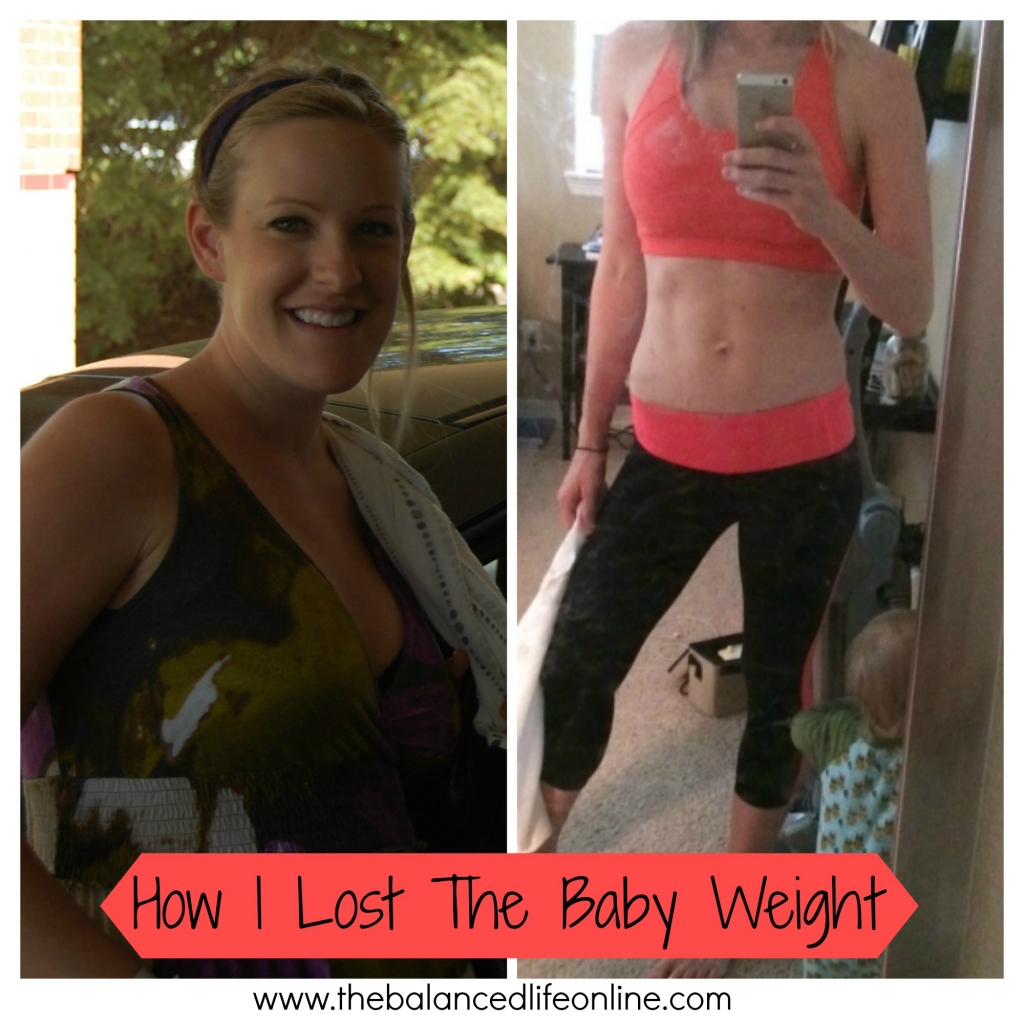 Although the doctor recommended that I gain between 25-35 pounds during my pregnancy, I gained about 45.
I'm not sure of the exact number because I stopped looking at the scale around 39 weeks (I made it to 41).
I wasn't concerned. All along I was trusting that my body would do what it needed to do to bring a healthy child into the world. Thankfully, because of the work I've done in the past I felt a peace about it the entire time.
Don't be misled, making peace with a body that is rapidly growing and changing did not come easy. I was intentional about curbing negative self-talk, saying affirmations and appreciating my body for the miracle it was creating.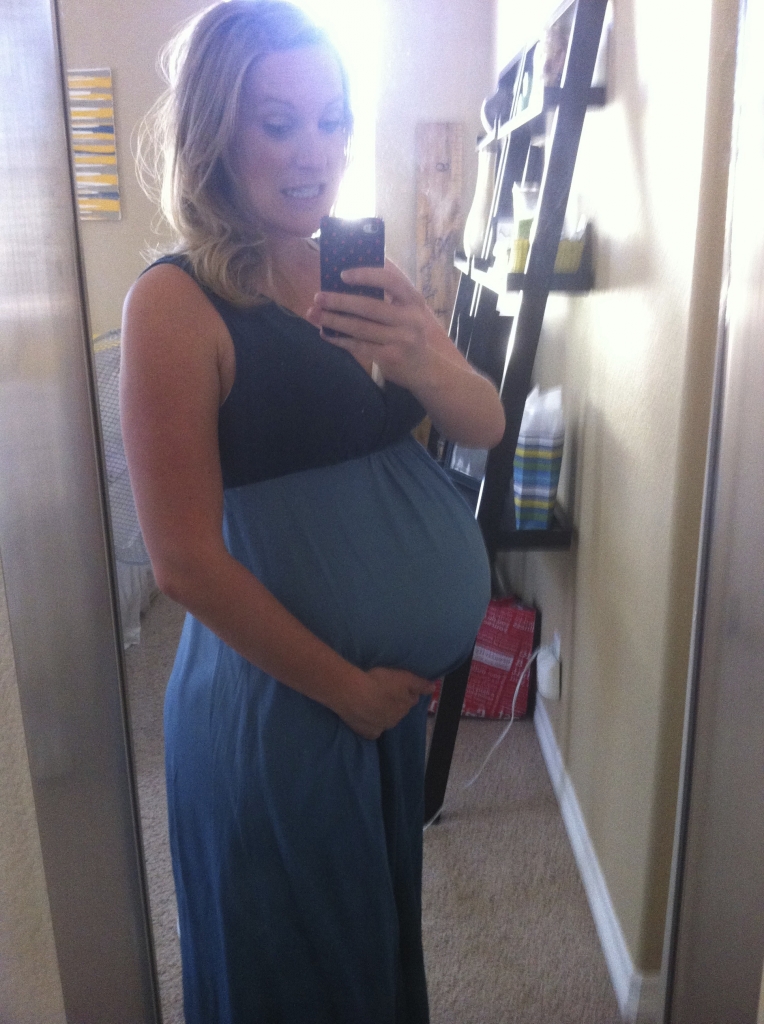 But let me tell you, no matter how good you feel about your body at 41 weeks pregnant, the postpartum body is a body like no other.
I had no idea what I was in for.
Nobody told me that I'd still look 7 months pregnant….for weeks. And I was surprised to see just how much weight I'd accumulated on my lower half once the gigantic belly disappeared. Wow. Talk about interesting proportions…
To this day, my best tip for new moms is to prep your closet with a few postpartum "outfits." Big, flowing maxi dresses or leggings with long, flowing shirts. Dressing the postpartum body makes dressing the pregnant body seem like a breeze.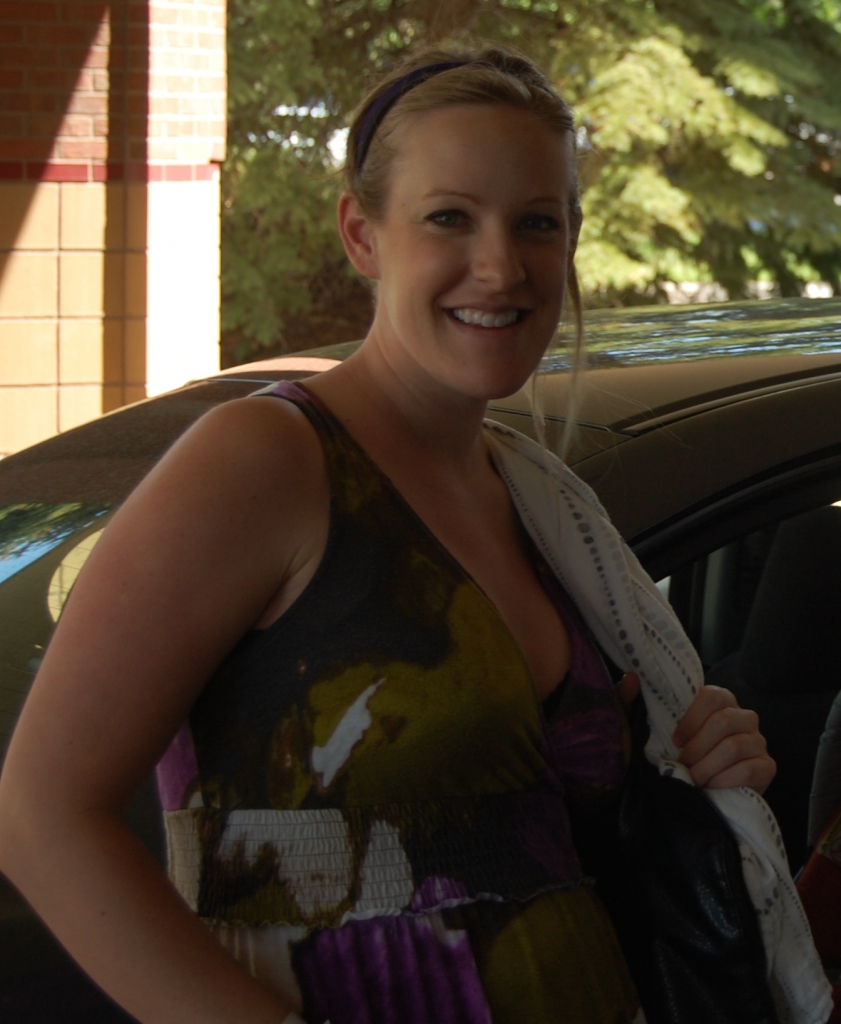 New moms: don't worry, the water retention melts away and things change rather quickly. Just be prepared for a confusing body shape for the first month or two. 🙂
As strange as it sounds I was actually looking forward to losing the baby weight. But more than that, I was just excited to make my body my own again.
I had an un-medicated birth and a pretty smooth recovery (you can read my birth story here).  I was able to go for short walks outside and sit without pain within a few days.
All in, it took about 9 months for me to lose the baby weight. I went slowly because I didn't want to starve myself, I wanted to breastfeed as long as possible and I didn't want to spend an exorbitant amount of time working out.
In order to continue with my new path of freedom and grace when it comes to health and fitness I decided to focus primarily on my mental health, hoping that my physical health would follow suit.
Thankfully, it worked. On my baby's 11 month birthday I had lost all of the baby weight plus an additional 15 lbs.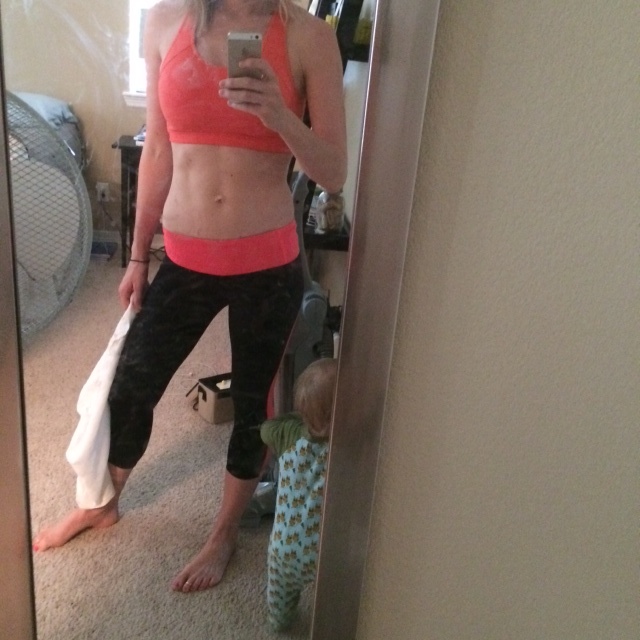 How I lost the baby weight:
1. Breastfeeding
There's no denying that breastfeeding helped in a big way. Breastfeeding has been much more challenging than I imagined. It took me a long time to find my groove and as a working mom with a baby who refused a bottle, it's been a challenging time commitment. But I'm so, so glad I stuck with it. It's a blessing for mama and baby and it burns an extra 300-500 calories per day. 🙂
I'm 12 months in and still breastfeeding 5x per day.
I know not every woman can breastfeed (no judgement here), but if you have the option, I encourage you to stick with it as long as you can. It may help!
2. Walking
I started walking as soon as I felt comfortable. At first it was a walk to the mailbox and back but the walks gradually got longer and faster as time went on. More than anything, I committed to walking for the mental health benefits. I was worried about getting the baby blues and did everything I could to set myself up for a healthy, enjoyable maternity leave. Getting outside every day helped to boost my mood and ease my body back into shape.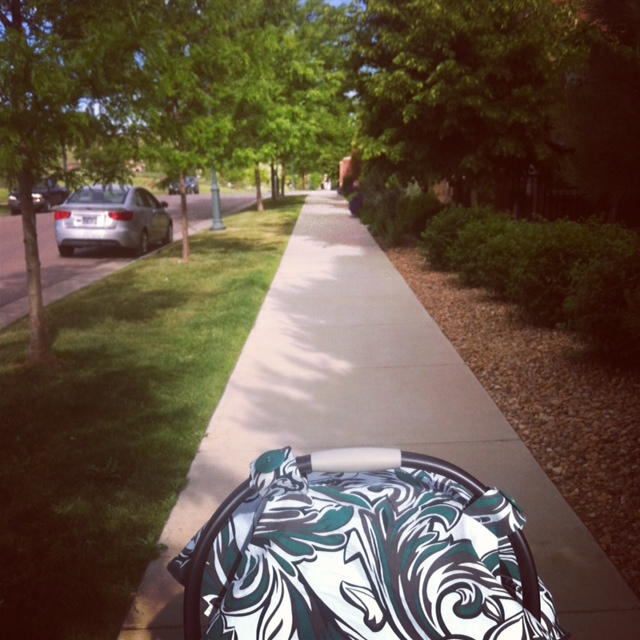 3. Running
Another thing I did to take care of my mental health was begin running again. I had missed the post-run feeling and my time alone to think.
I truly did this for my mental health – because as you know, running has never helped me lose weight. In fact, it usually makes me gain.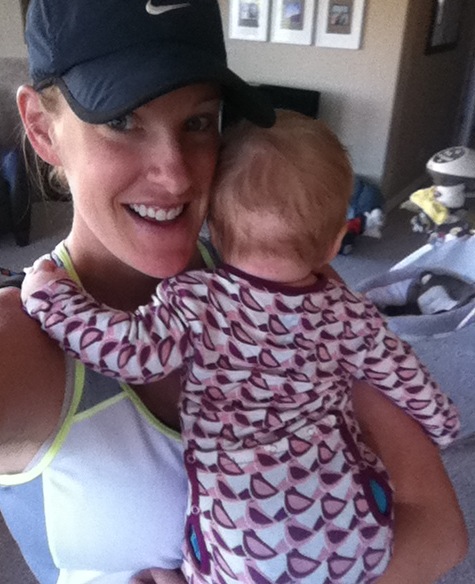 Getting back out there was REALLY hard. I mean really hard.
I had to time my nursing sessions just right, push a jogging stroller with a 25 lb car seat snapped in, layer on 2+ sports bras and get out before 9:00 AM to beat the summer heat.
It wasn't pretty.
I essentially waddled for the first month or so. But I stuck with it and eventually got my groove back.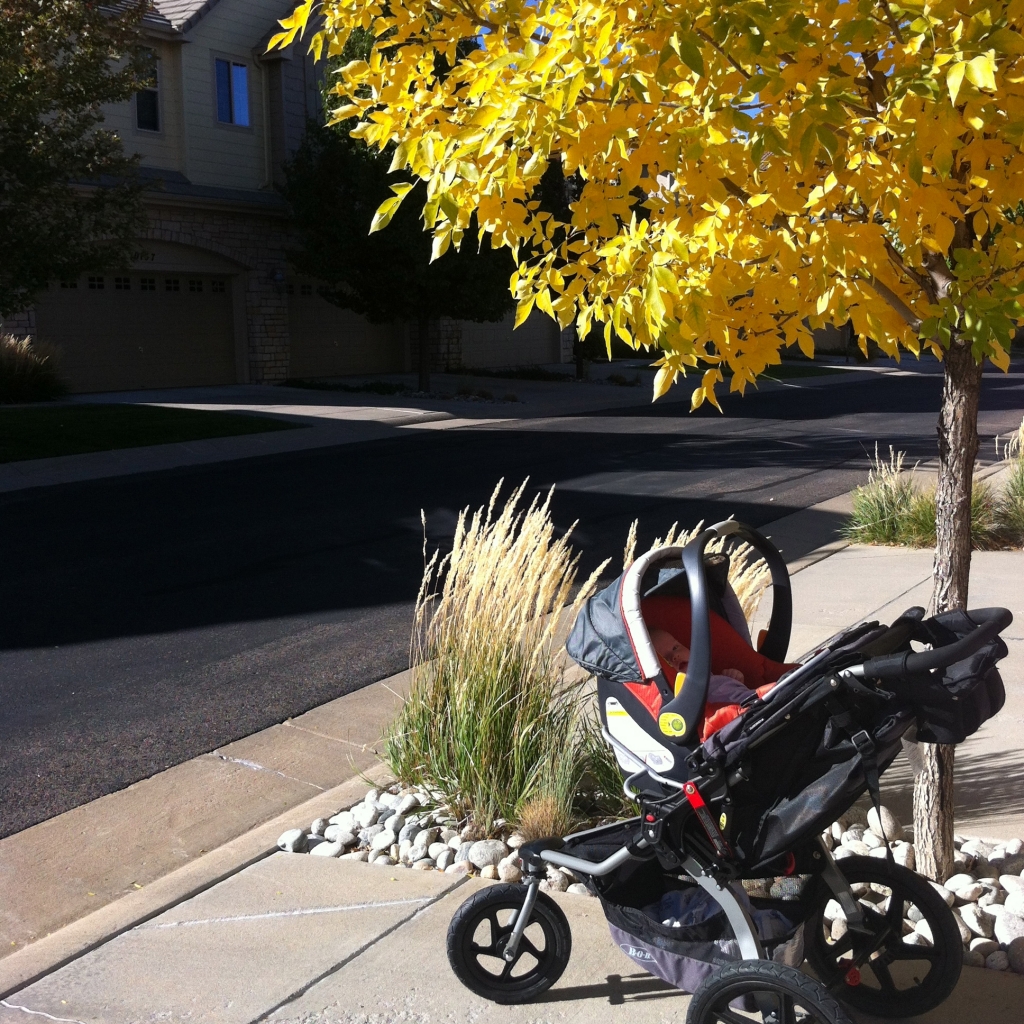 It should be noted that even though I have come to a place in my life where I enjoy exercise, that doesn't mean I always feel like working out. Not even close. More often than not I'm tempted to choose the couch over a run or a nap over Pilates class, but I've learned that I always feel better once I get out the door or put my running shoes on.
Even for me, the hardest part is getting started. But when I'm done it's always worth it.
I ran a half-marathon at 5 months postpartum and my weight loss completely stalled during this time. I believe my body was holding onto my weight because it needed the reserves to continue breastfeeding.
All in all, training for a half-marathon did not help my weight loss, but it significantly helped my mood, mindset and muscle tone.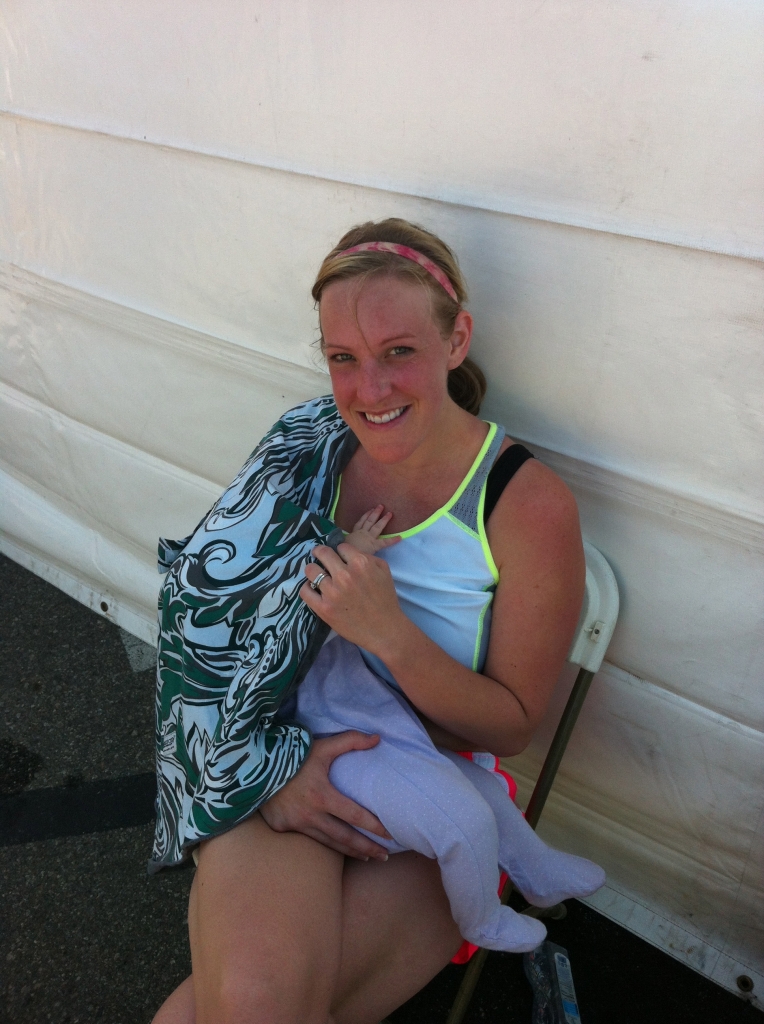 4. Eating whole, natural foods – very little sugar, very little alcohol.
You didn't think I was going to tell you that the pounds melted off without paying attention to my diet did you? 🙂
As I've mentioned, I had to cut out dairy, gluten and soy for a big part of my year postpartum. My daughter wasn't able to digest the proteins in dairy/soy and gluten didn't seem to help.
Thankfully, I was already planning on using the meal plans that Drew Parisi created for The Pilates Body Program to help get my diet back on track. Drew's recommendations fit very well with my dietary needs so I was able to follow the meal plans pretty closely.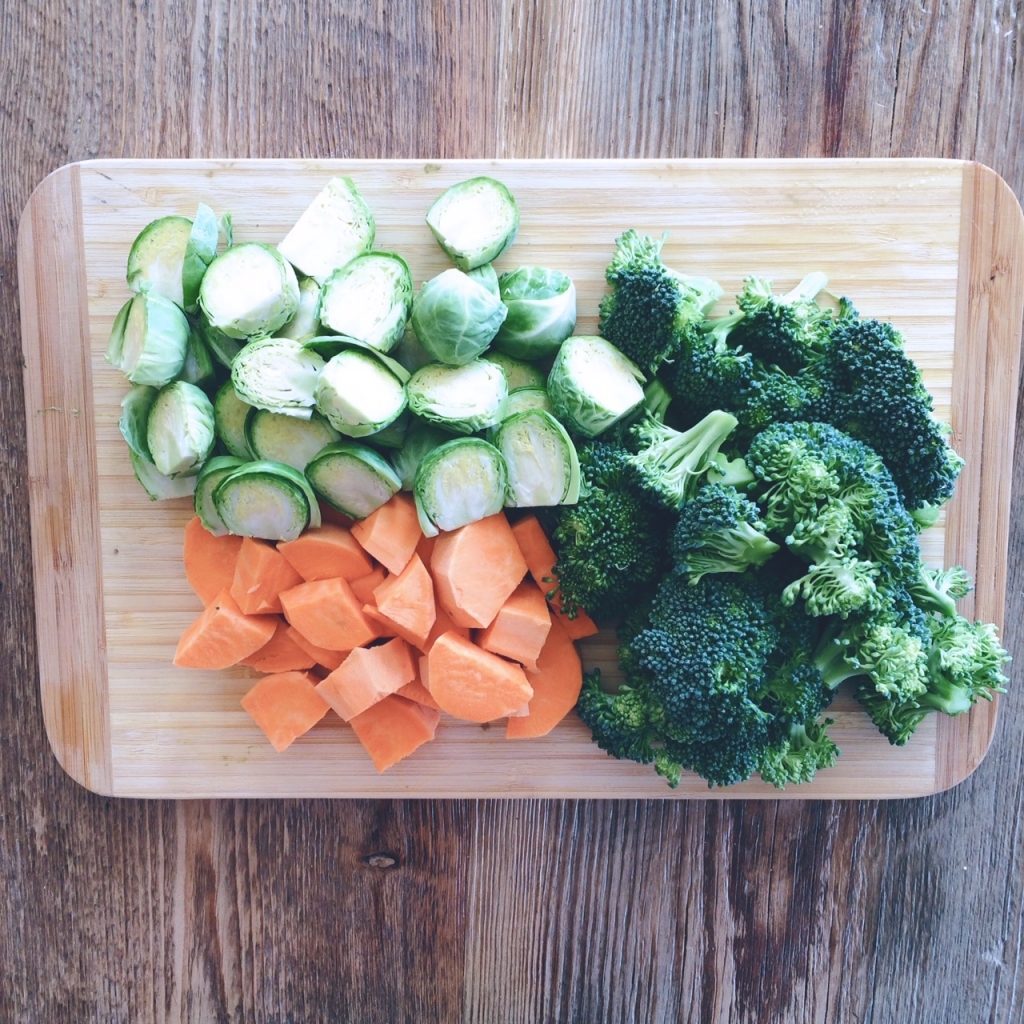 I did not deprive myself, I did not count calories, and I did not restrict my portion sizes. 
I just focused on filling my body with as many nutritious foods as possible, snacking regularly (mid-morning, mid-afternoon, before bed), eliminating refined carbohydrates (bread, crackers) and drinking lots of water.
Over the past year I've had very little alcohol (maybe 1 glass of wine every 2-3 weeks) and very few desserts (with the exception of chocolate coconut ice cream from time to time).
Again, it's not magic, what you put into your body directly affects how the weight comes off.
I gave myself time and listened to my bodies cravings and needs.
All important elements for breastfeeding and healthy weight loss.
5. Eating healthy fats
Remember how I used to eat artificial sweeteners, low-fat foods and 100 calorie snack packs during my biggest, most unhealthy season of life? There's a reason for that. Low fat foods and packaged foods will NOT help you lose weight.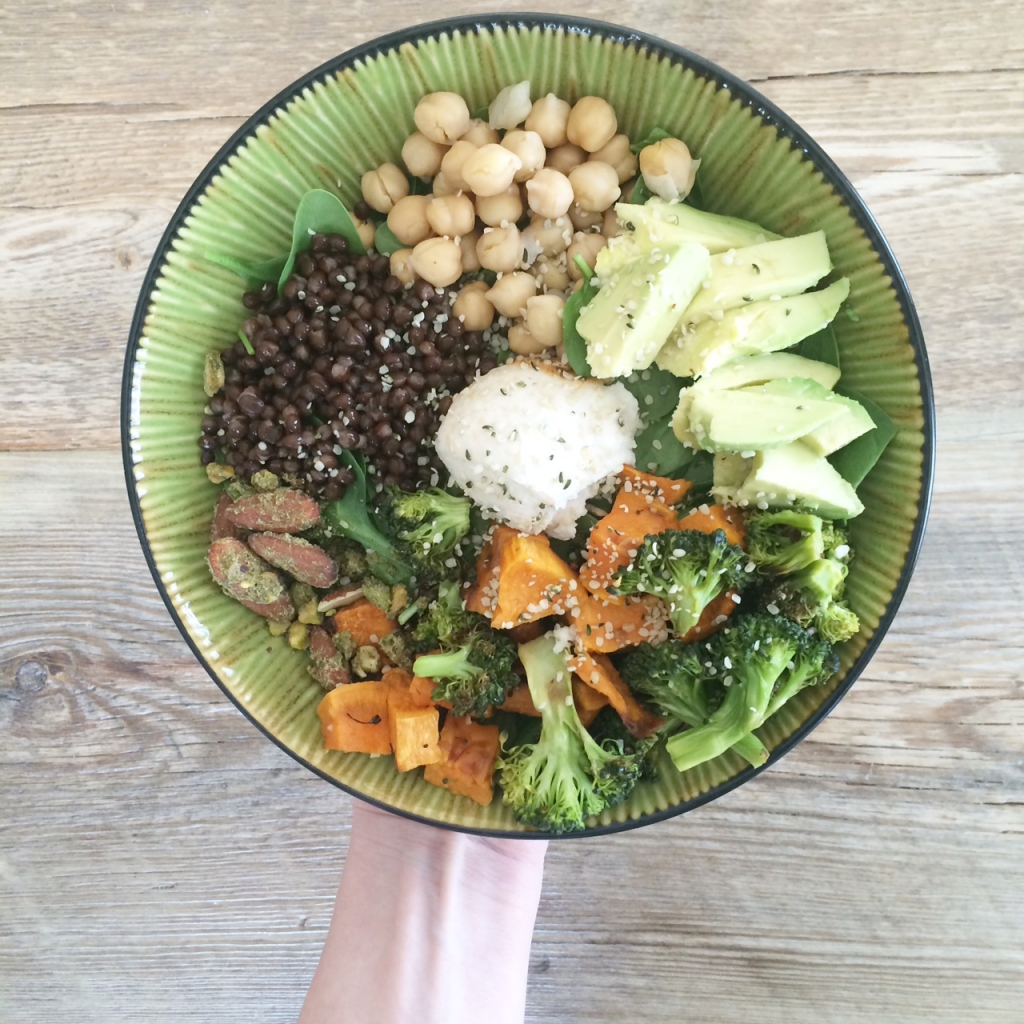 The right kind of fat is necessary and healthy. It's good for your brain, good for your mood and helps you feel full and satisfied. I truly believe that's why I never feel deprived. I eat avocado, nuts, nut butter and coconut oil on a daily basis.
Unsaturated fat is important for health, important for breastfeeding and important for weight loss.
6. Pilates
You knew this was going to be included right?
I've had a really hard time getting to the studio this past year (babies are a lot of work) so I am thankful that Pilates can be done from home. I squeeze it in during nap time, do 10 minutes before bed, do tricep dips in the bathroom after brushing my teeth, etc.
Since I don't have time for long, luxurious workouts anymore I focus on squeezing in little bits of fitness and activity into my day. Walking to the mailbox, walking to Starbucks, Pilates on the floor while Blake plays, squats while I brush my teeth.
It's tempting to fall into the trap of 'all or nothing' thinking, but every little bit counts. Something is always better than nothing. Living this way has been a big part of my mental and physical transformation.
So there you have it.
Losing the baby weight takes time and attention. But it doesn't have to be miserable. Focusing on whole, nutrient dense foods helps me to feel satisfied and nourished rather than deprived and hungry. It also doesn't have to take hours at the gym (hallelujah).
My personal advice would be to focus first on what you're filling your body with each day, and second on exercise that will make you FEEL your best.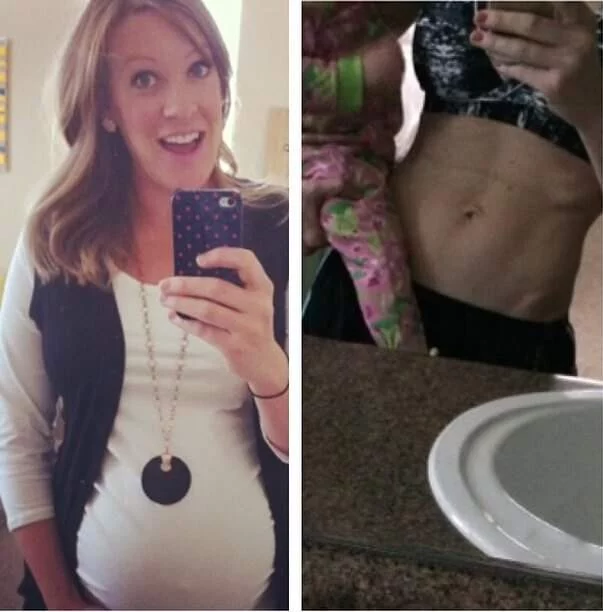 I approached the postpartum season with my focus on feeling good again – confident, healthy and positive – rather than losing weight and I think that's why it's been such an enjoyable season for me.
I went through months of stalls and a series of ups and downs. If I was solely focused on the scale it would have been incredibly frustrating. Instead, I was paying attention to how good it felt to get out for a walk, how much better I felt after having a green smoothie, etc.
If you're a new mom and are in the process of finding your body again I encourage you to take your time. Your body will be different, you will have to get re-acquainted with it, but you don't have to listen to the people who say your body is ruined.
Your body is not ruined, it's just in transition. 
Give yourself grace. Remember you created a miracle. And make one healthy decision at a time.
Let's talk about it, what helped you during your postpartum period?
xo,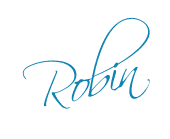 PS – You may also enjoy 10 Self-Care Tips For New Moms, How Pregnancy Changed My Relationship With Food, Exercise and My Body, and Blake's Birth Story.
PPS – If you're looking for an AMAZING community of women to support you as you work toward your health & fitness goals I encourage you to check out The Balanced Life Sisterhood. You get new workouts, recipes and resources each month and so much more!
Note: I completely understand that every woman is different, every body is different and every postpartum journey is different. This is just what's worked for me this time around and I in no way intend to come across as judgmental or showy. We're all in this together mamas. xoxo