Today's interview is filled to the brim with insightful and enlightening conversation. Lara Casey is a wife, mom of 3, and entrepreneur, with a countercultural take on life and business. She is the CEO of Cultivate What Matters, a business that helps individuals uncover what matters to them and make an action plan to attain their goals.
Lara uses the tactics she implements in her work into her daily life and has created strategies that help her juggle homeschooling, work, and motherhood. Join Robin Long in this interview to learn more about how Lara keeps her cup full and still manages to pour back into others through all life's chaos.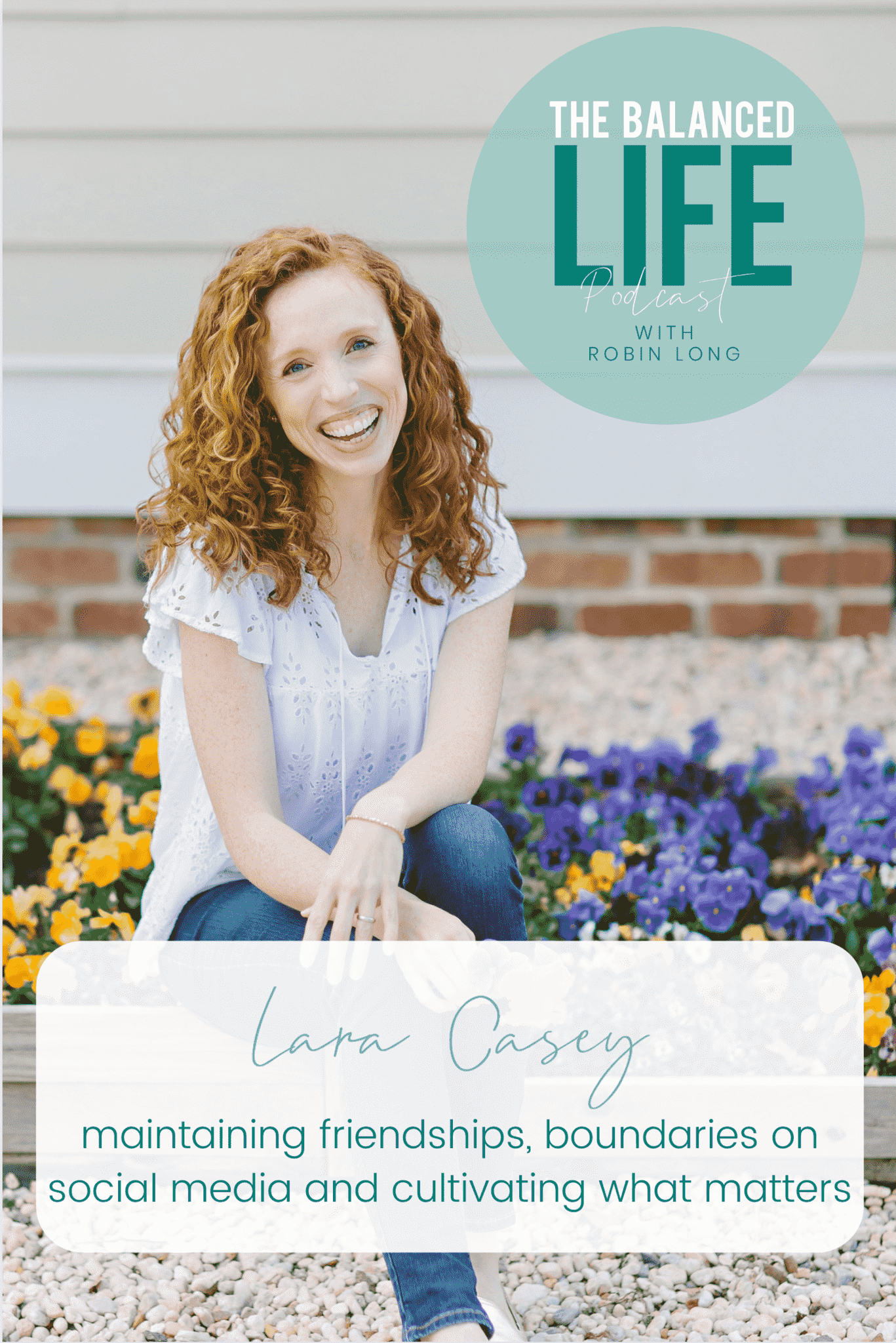 Show Highlights: what you can look forward to in this episode!
What brought Lara to her career now and how she applies her work to everyday life
Using social media as a platform to minister and pour into others
The importance of always thinking of the big picture
Maintaining a sense of community and friendships in busy seasons
Setting a priority + finding contentment in your season of life
Identifying priorities and being selective with focusing energy
Putting programs in place to balance childcare, work, and homeschool
Navigating saying no and letting go of things that don't align with your priorities
Finding contentment in the current season of life you're in
Tips to help stay present and setting boundaries
Self-care + quality time
Creating daily rituals for self-care
Finding ways to have quality time in a countercultural way
Lara's approach to eating and how she meal preps
The pressure to be more + do more
Dealing with feelings of judgment
Overcoming feelings of guilt and using it as a motivator
Links in this episode:
Stay in touch with Lara!
Share this podcast episode!