If you've been following along on Instagram or Facebook, or are a member of The Balanced Life Sisterhood, you've heard me talking about what it means to create a healthy home environment. Often when we think of health and well-being, we think about the foods we're eating or how much we're exercising, but how often do we think about our environments and how they are supporting us? Today's episode is with Becky, aka "Clean Mama", and she is the perfect person to be talking about this topic. Becky is a long-time member of The Balanced Life Sisterhood and she is an expert on what it takes to have a clean and healthy home. Becky has created systems and processes that take the stress and overwhelm out of housekeeping, and her work has changed the lives of so many people!
We hope you come away from this episode feeling encouraged and empowered to create a healthier home and to keep it with a bit more order, without feeling overwhelmed. Be sure to follow Clean Mama on Instagram, @cleanmama, and if this episode was helpful to you, please leave a review on Apple Podcasts. If you think someone else would enjoy it and it could help them improve their environment and health, please share it with them!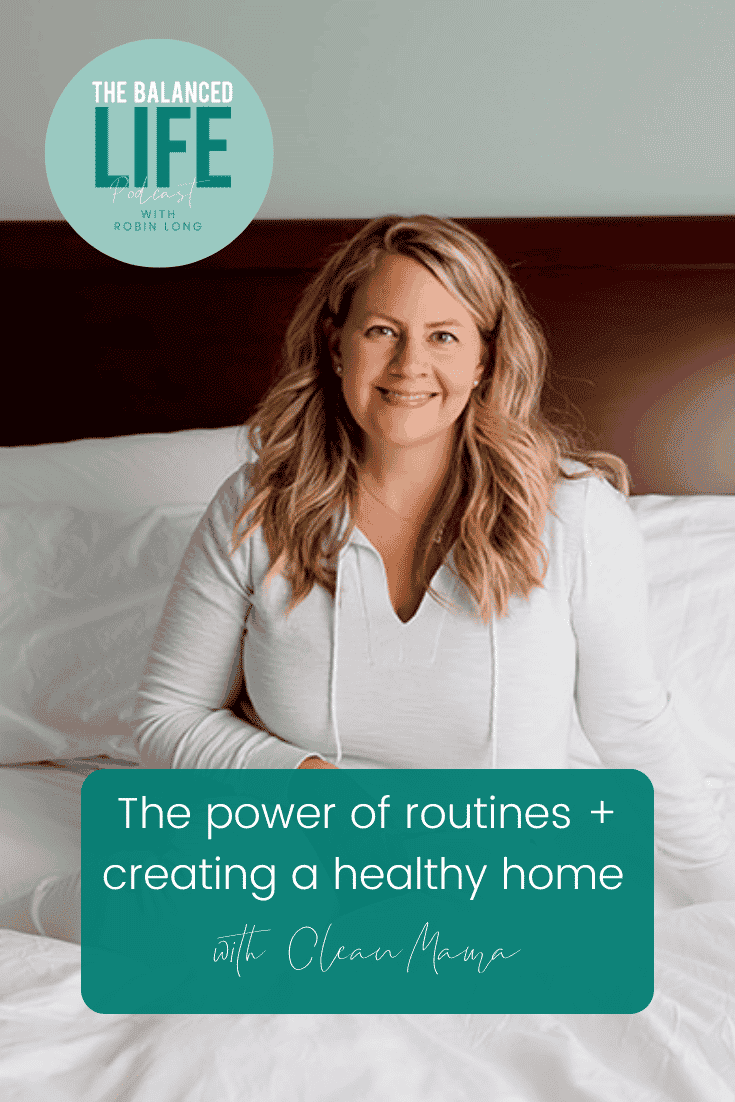 Show highlights: what you can look forward to in this episode!
Safety in the home with the products Becky uses has always been important, especially since a scary incident years ago with her oldest child and a product she came into contact with

If you feel you're too busy to clean, you'll never get a handle on it. Becky shares her 4-part routine, starting with simple daily tasks that will actually give you back your time.

Studies show that more clutter leads to more stress, but just cleaning off a table or removing items from one small area can make a huge reduction in the amount of stress that you're feeling.

Showing versus just telling or teaching your kids what to do will work so much better, and remember to break it into small, manageable tasks when getting them involved!

There are certain things you can do if you and your roommate(s) have different cleaning habits, but it's important to set the ground rules before moving in together.

Becky shares her thought process when developing her own DIY recipes for cleaning solutions that are quick and easy to make.

There is one area of the house that is worse than the others for toxins, which is why she recommends starting there.

Becky and Robin share a lot of the same philosophies on life, and she's a big believer in grace over guilt when balancing life and maintaining a clean and healthy home. 
Links in this episode:
Becky's Website, Instagram & Facebook
Clean Mama Shop
All of Becky's Books
The Balanced Life on Instagram
Sign up for The Balanced Life Newsletter
Share this podcast episode!