Today we're diving into an "Ask Me Anything" episode, Robin answers your most asked questions from Instagram.. 
The questions Robin answers today are the ones that she thinks will have the most impact, and hopefully help as many people as possible.
Some are informative and specific to Pilates and exercising, and some are more personal as she reveals how she balances being a mom of 4, a wife, while running a business. You'll also get a look at the new and exciting things that are coming to The Balanced Life this year!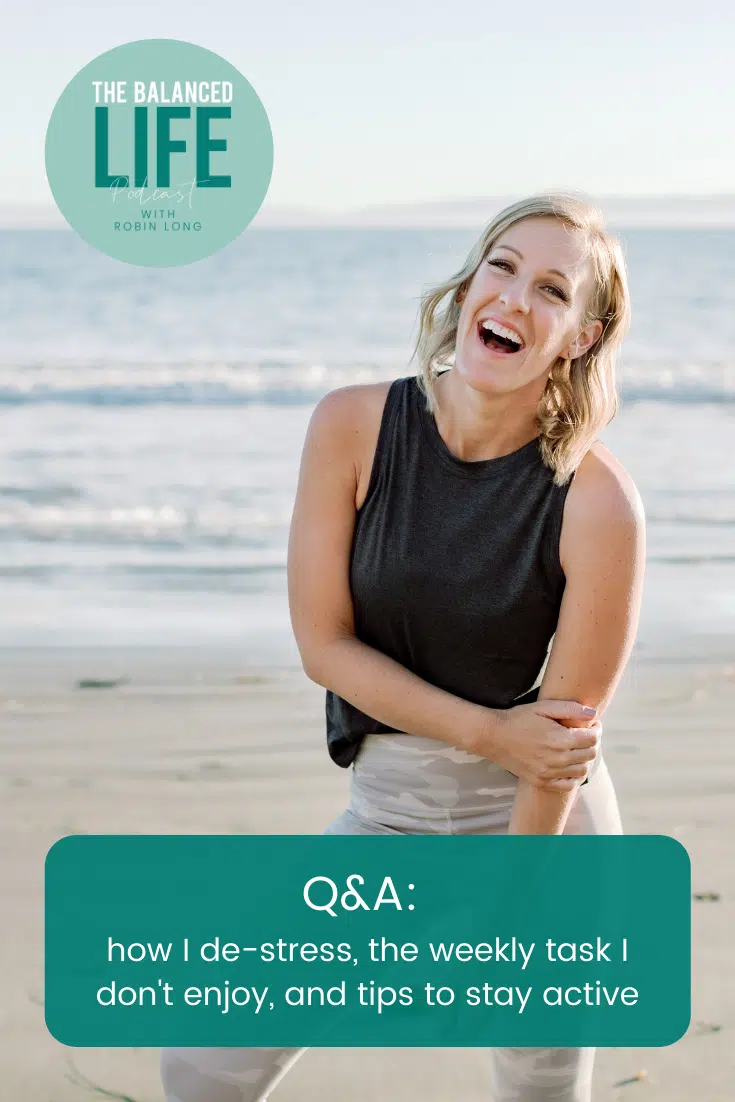 Show highlights: what you can look forward to in this episode!
By loving her career and being a mom so much, it gives Robin the ability to balance things as she moves through different seasons in her professional and personal life

Robin doesn't necessarily enjoy meal planning, but the real value in meal planning comes from reducing decision fatigue.

How Robin and Matt are teaching balanced living to their children.

Find time in your day to find at least one thing that you do daily to de-stress. 
Robin gives specific questions you can ask yourself to determine when is the best time to work out for you.

Movement can be medicine, and look at your health as an investment! Robin shares how to jumpstart your fitness routine if you don't feel like you have the time or energy, or you're dealing with chronic pain.

Having a negative relationship with exercise actually led Robin to what she does today, and everything changed for her when she found Pilates.

You don't have to be perfect when it comes to your exercise routine, and give yourself grace, especially if you're also raising children. Make small changes, and those small steps will add up to big results. 
Links in this episode:
Share this podcast episode!