When it comes to working out, we all have preconceived notions that may not be entirely true. In today's episode, Robin breaks down the most common misconceptions people have about Pilates and reveals the truth behind these notions. She discusses the difference between yoga and Pilates, why Pilates has no physical or gender restraints, and why your Pilates workout should never be "easy".
Whether Pilates is something you already actively practice, or you simply want to learn more, this episode is packed full of juicy information for everyone.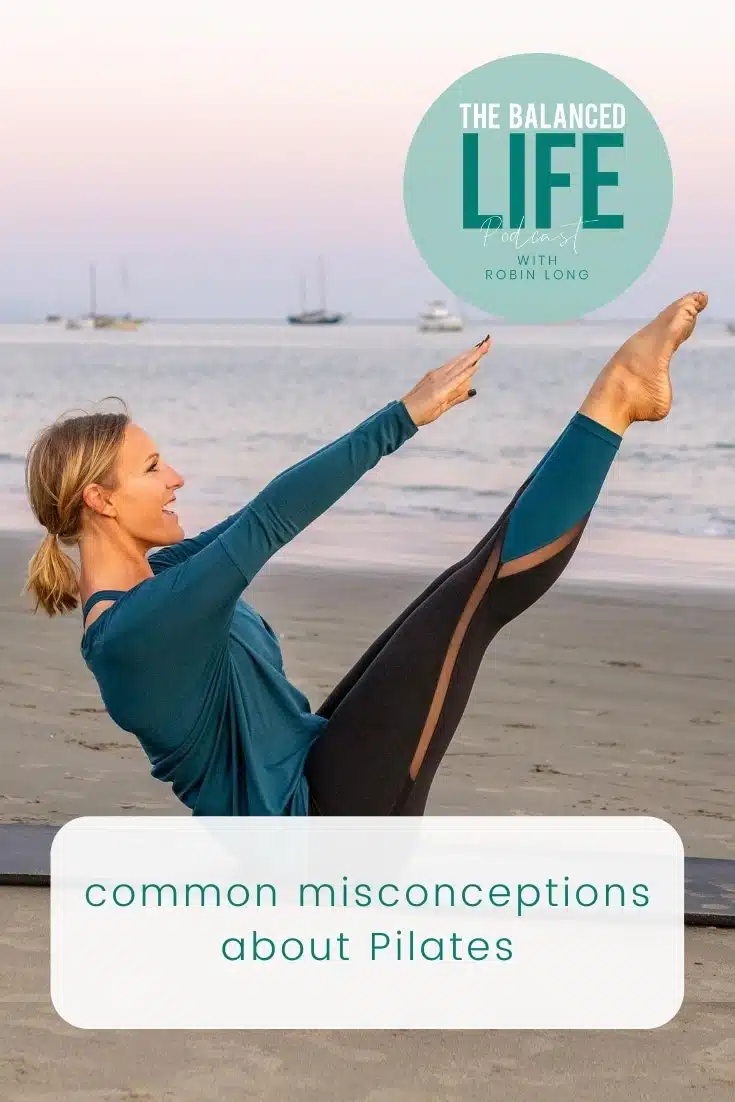 Show highlights: what you can look forward to in this episode!
Flexibility is not necessary to do Pilates
Pilates requires a whole new level of work and control that should feel gentle, but not necessarily easy
You do not need fancy equipment to do Pilates
The difference between Pilates and Yoga
Why Pilates is good for everyone
Links in this episode:
Share this podcast episode!