Today, in honor of Women's History Month, we continue with our theme of women who move us to move!
Sometimes, taking a Pilates class from a new instructor can help us connect with our body differently and assist us in moving forward on our Pilates journey! Robin is excited to have fellow Pilates instructors, Becca, Kaita, and Sheri, joining her on the show today.
In this episode, Robin, Becca, Kaita, and Sheri dive into what brought them to Pilates and talk about the transformation they have seen in themselves and the people with whom they work. They also share inspiring stories about the women who have moved them to move in their lives and discuss ways to let more people know about Pilates and make it accessible to people from all walks of life. Stay tuned to draw wisdom and motivation from these incredible women.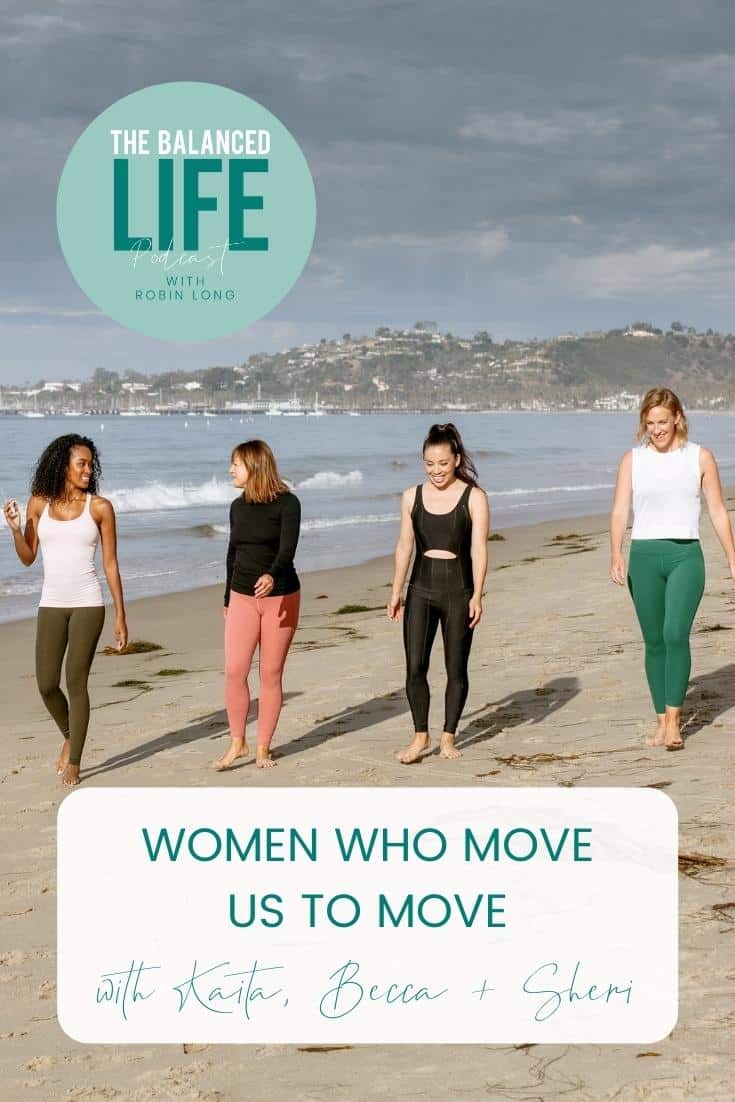 Show highlights: what you can look forward to in this episode!
Kaita, Becca, and Sheri talk about how they found Pilates and discuss their specialties.
For Kaita, Pilates exercises are a container for seeing how you are doing in your body day-to-day in a non-judgmental way.
Sheri loved seeing her client use Pilates to get stronger in her pregnant body than she was before.
Growing as a Pilates teacher helped Becca open her mind and become less judgmental.
Sheri, Becca, and Kaita share their thoughts on how to make Pilates more accessible and inclusive to different types of people.
Kaita, Becca, and Sheri talk about the women who moved them to move.
Links in this episode:
Recommended reading:
Favorite beauty products: