Pilates offers an array of unique opportunities to grow in your physical, mental, and spiritual journey. Unlike other workouts, it's a form of mindful movement. In today's episode, Lindy Royer, Physical Therapist, Pilates Instructor, and Robin's mentor and friend, shares her journey of coming to know and practice Pilates.
Robin and Lindy discuss the power of the brain, rewiring our brains through mindfulness, creating a positive space in Pilates, and the mechanics of pain. Join Robin and Lindy for unique insight into Lindy's work and her experience as a mindful teacher and physical therapist.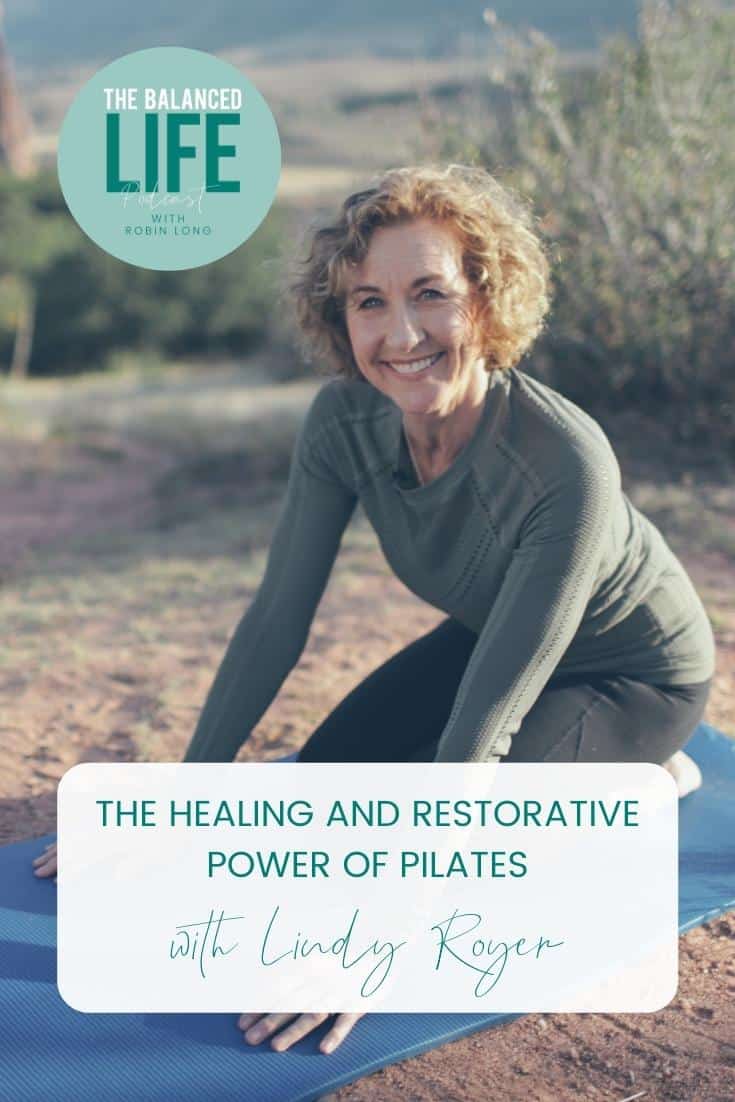 Show highlights: what you can look forward to in this episode!
Lindy shares her backstory
Lindy discusses how she changed her life after her divorce and years of alcohol abuse
Pilates was reintroduced to Lindy during her rehabilitation and she's never looked back
Robin and Lindy discuss the internal journey of Pilates
Lindy shares the benefits of incorporating Pilates into your daily routine
We have the power to rewire our brains
What is pain and what causes it
The importance of learning It's important to learn to listen to your body.
How Pilates has impacted Lindy's life off the mat
Links in this episode:
Share this podcast episode!