Welcome back to The Balanced Life podcast! To kick off this new season, we're focusing on nourishment and our relationship with food. This can be a complex subject for many of us, which is why we're looking at how to take a well-rounded and less complicated approach to food and nutrition. In this episode, we're joined by Tamar Samuels of Culina Health, who shares ways to enrich our overall wellness with practical and realistic advice.
Tamar is a dietician, nutritionist, and co-founder of Culina Health who takes a holistic approach to help individuals heal their relationship with food. She discusses what causes inflammation, how to improve your sleep, easy additions to your diet, and so much more. Join Robin in this insightful and enriching conversation with Tamar.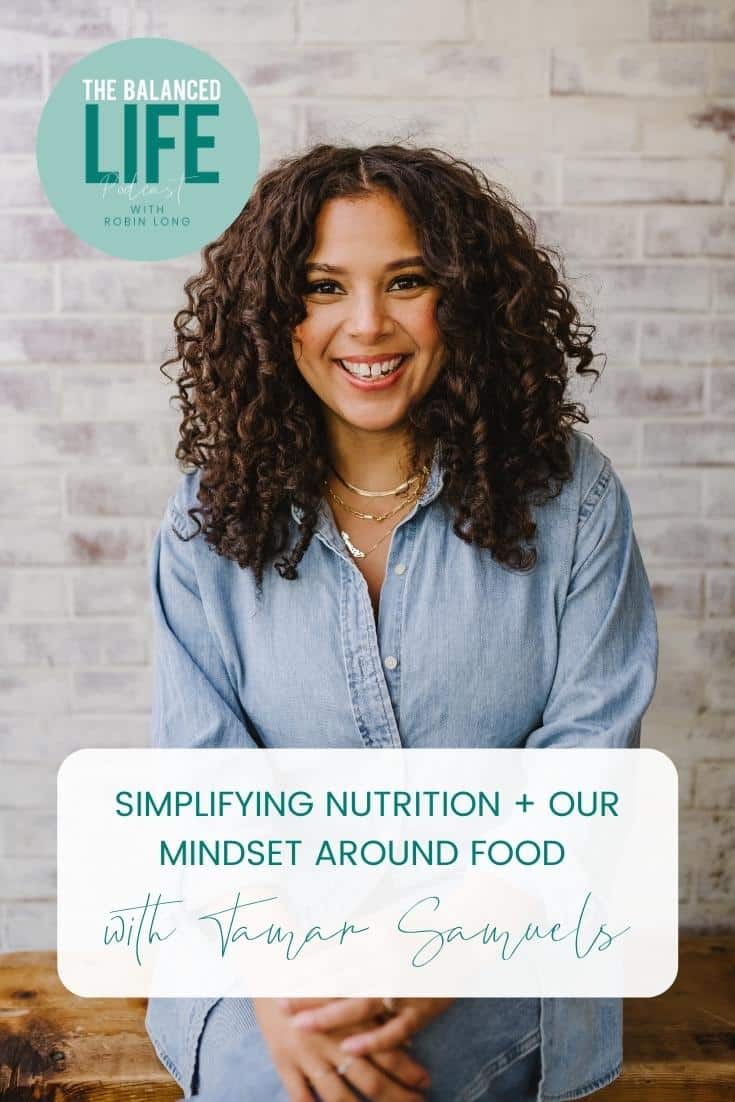 Show highlights: what you can look forward to in this episode!
What is inflammation and how does it affect our bodies?
Foods that cause inflammation + foods that help reduce inflammation
The difference between Omega-3 and Omega-6
How what you eat can impact your sleep and ways to improve it
Adding to your diet instead of restricting
The difference between a dieting mentality and making healthy changes
The importance of making nutrition accessible
Links in this episode:
Share this podcast episode!