While periods are a natural part of our cycle, pain is not. For some women, this news may be shocking. Despite what you may think, periods shouldn't be painful. Today's guest, Berrion Berry, is a menstrual health educator who helps women have simple and uncomplicated periods. She helps women find ways to optimize their flow and understand their cycle in a deeper and new way.
In this conversation, Berrion and Robin discuss cycle syncing, the different phases of the cycle, and how to honor our cycle with our fitness routine. Berrion shares an abundance of knowledge to help educate you on your cycle, stress management, and how you, too, can be in better flow.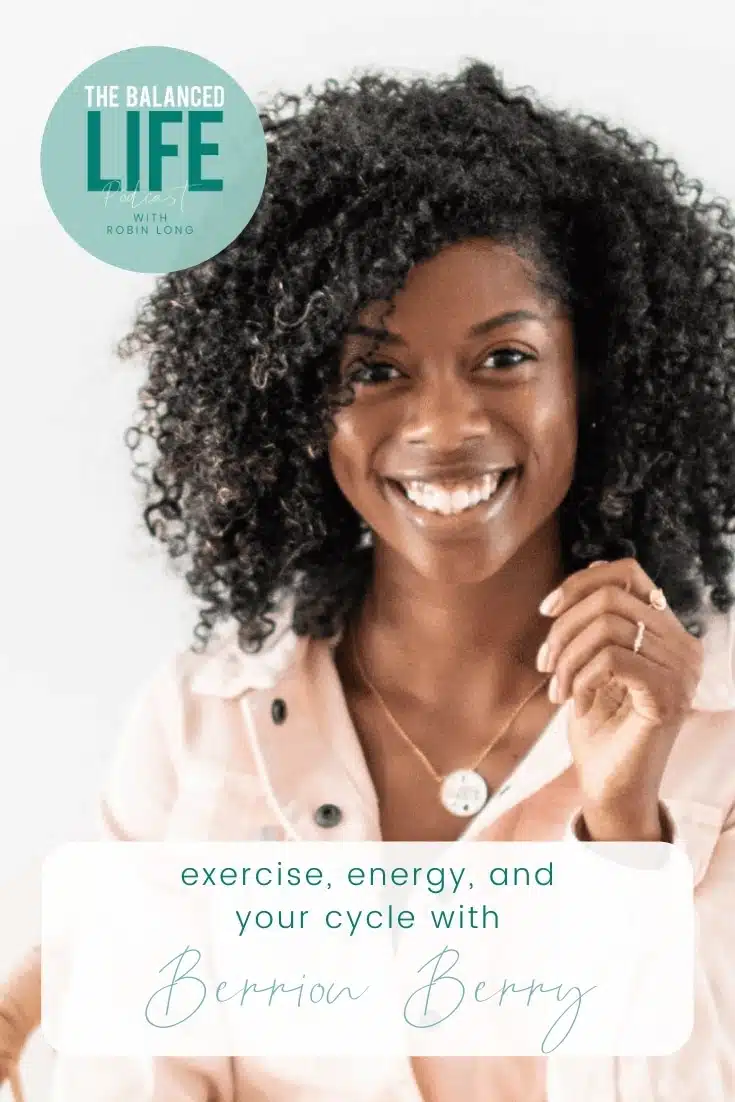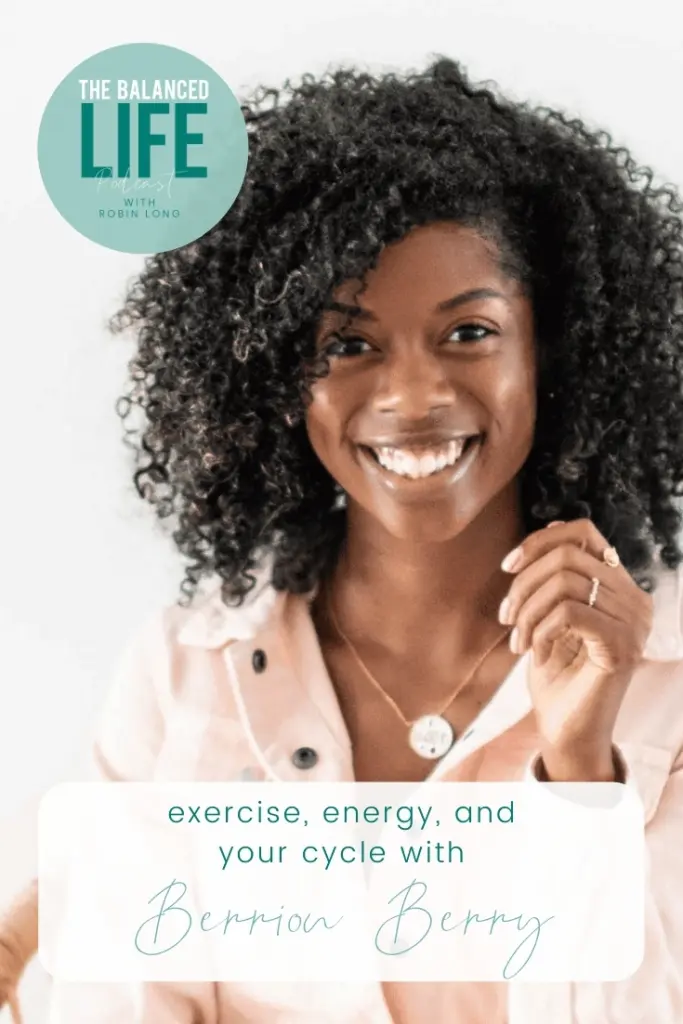 Show highlights: what you can look forward to in this episode!
How Berrion became a menstrual health educator
What inspired Berrion to help other women fix their periods
Things we should all know about our cycle that most women don't
The four phases of the menstrual cycle
Berrion's daily journal prompts to stay in touch with herself
Giving ourselves permission to pause + to not be perfect
Honoring your body in your workouts
Ways to manage pain that aren't birth control
The biggest "aha" moments to improve your lifestyle
The importance of regulating stress
How Berrion aligns her daily life with flow
How Berrion decides what to say yes or no to, and operates using the B.I.G. method
Links in this episode:
Keep in touch with Berrion:
Share this podcast episode!