Trying to reach big and flashy goals can be intimidating, especially as we head into a new year that still has a lot of uncertainties. In this upcoming year, we have an opportunity to let go of that need for control and allow ourselves to find peace in the areas of life we can control.
In today's episode, Robin shares how to integrate new rhythms and routines into your daily life to make them a habit. She also discusses how you can set little goals in your day-to-day life without putting pressure on yourself. 
Join Robin in this episode to learn more about her new guide to create a life that works for you by integrating components of a healthy, balanced life. 
You can also print out the free guide in the show notes to help you walk through setting these intentions in 2021.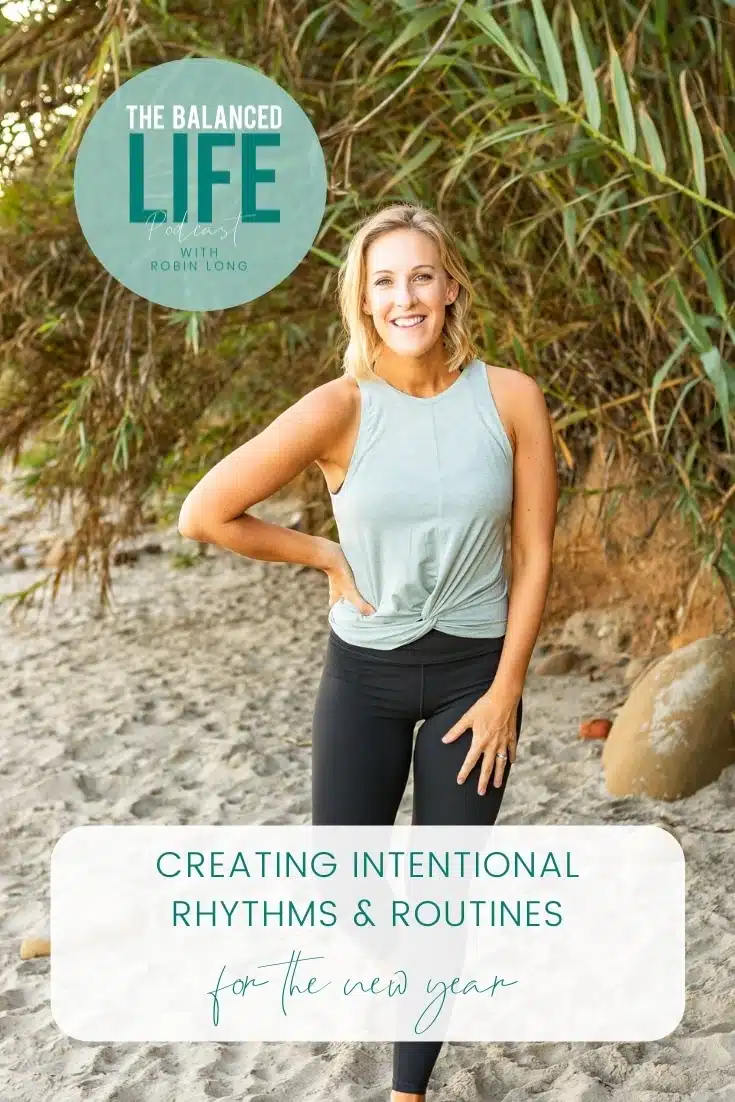 Show highlights: what you can look forward to in this episode!
How to take what we've learned this past year and have a fresh start 
Setting intentional rhythms and routines for the new year 
How setting small goals will support you building new habits 
The importance of reflecting on habits that did and didn't work
Ways to prioritize your health on a daily basis 
The importance of establishing your why 
Robin shares the rhythms and routines she's integrating in her life 
Why visualization is important 
Why you should always choose grace over guilt
Robin provides an overview of the Intentional Rhythms + Routines Guide
Links in this episode:
Share this podcast episode!