The Balanced Life Podcast is back for 2020!
Looking towards a new year has us all evaluating where we were last year, where we are now, where we want to be, but most importantly, how we're going to get there.
Today, Robin Long shares her vision for the 2020 season of The Balanced Life Podcast, her evaluation process for moving forward, and how you can use her guide to create a clear vision for yourself in 2020. Robin talks about how to use self-reflection as a tool for growth and the importance of taking time to set yourself up for success. 
Tune into this exciting and reflective episode to follow Robin into this upcoming year with a clear, and healthy vision.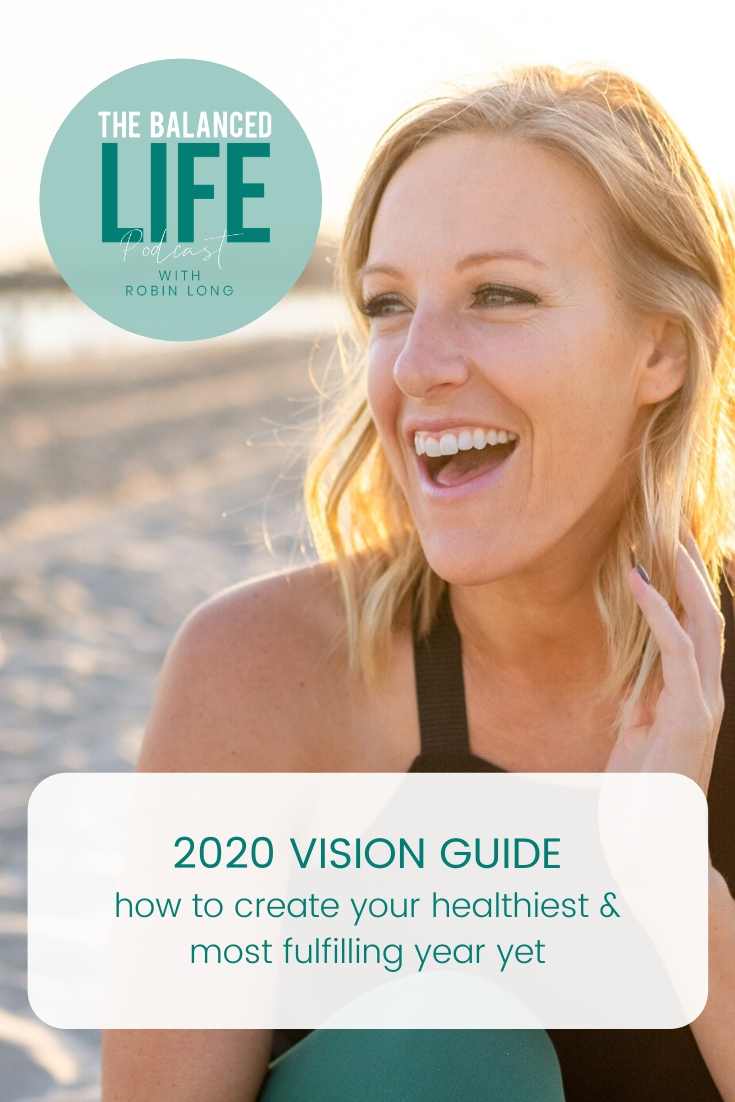 Show highlights: what you can look forward to in this episode!
Robin's vision for this season's podcast 
Getting rid of the notion that women do it all 
How to create a clear vision for 2020 
What the vision guide is not 
The importance of self-reflection 
Taking time to dream up the healthiest version of you 
Establishing habits you want to build and break in 2020
Links in this episode:
Share this podcast episode!