It's important for us to find unique, and interesting ways to bring awareness of relevant topics to our children. Today's guest, Dorena Williamson, has published a collection of colorful, and beautifully diverse children's books to empower and educate today's youth.
Not only is Dorena a passionate author, but she is a stylist, mother, and the wife of a Pastor in Nashville. Dorena juggles many hats, as well as her own health and spirituality.
In this episode, Dorena shares more of her journey of accepting seasons and how to embrace being in the moment. Join Robin Long in this encouraging and powerful episode to bring more joy to your day.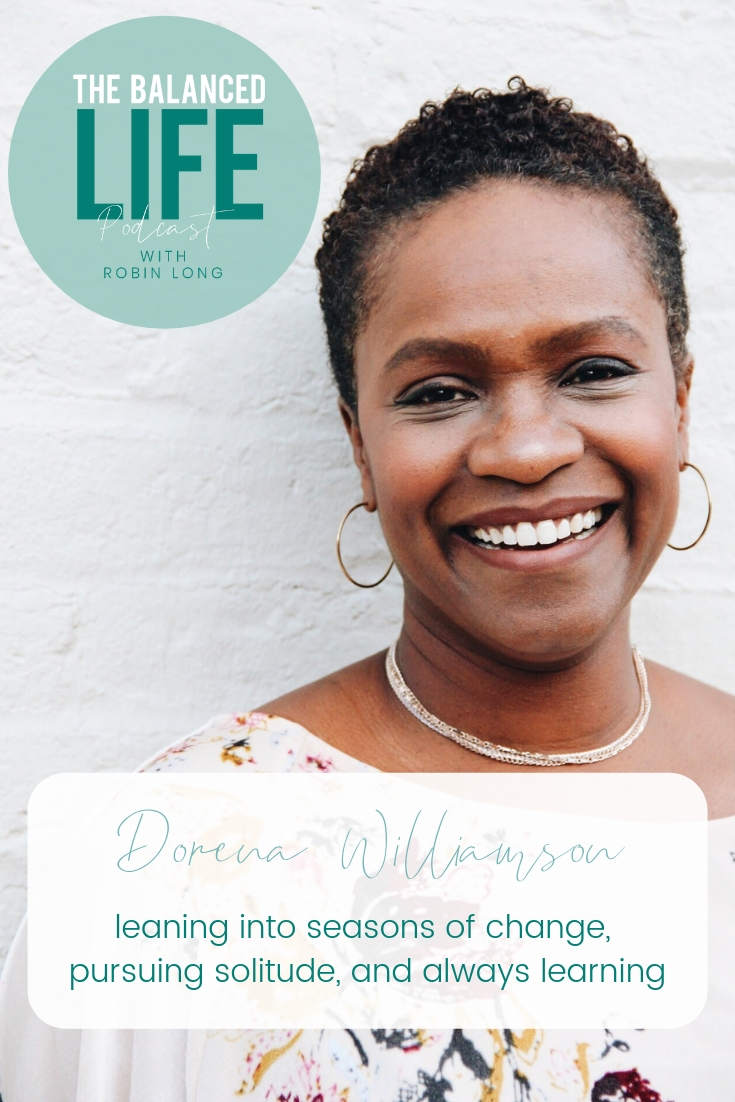 Show highlights: what you can look forward to in this episode!
Robin's updated morning routine 
Who is Dorena Williamson and the many hats she wears 
What a typical day in the life of Dorena looks like 
Navigating career + priorities
An overview of Dorena's books and her unique approach to writing
Dorena's strengths and how she manages to juggle so many hats
How to commit to priorities and the beauty of actively engaging with others
Leaning into seasons
Leaning into seasons and embracing the major life shifts
Navigating the desire to go back to the past and being in the moment
Areas of life Dorena doesn't prioritize and accepting your current season
Taking care of + loving yourself
Practical self-care tips and Dorena's exercise regimen
The power of solitude
Embracing your natural beauty and letting your inner-beauty shine
---
Links in this episode:
Stay in touch with Dorena!
Share this podcast episode!