Do you ever find yourself dragging in the morning? Like your bed is just too warm and cozy to get out of and there just isn't enough coffee in the world?
I think we all feel that way sometimes.
I certainly felt that way in the days of having newborns and being fully sleep deprived. But even now that we all sleep through the night (more or less), some days are just hard to get going.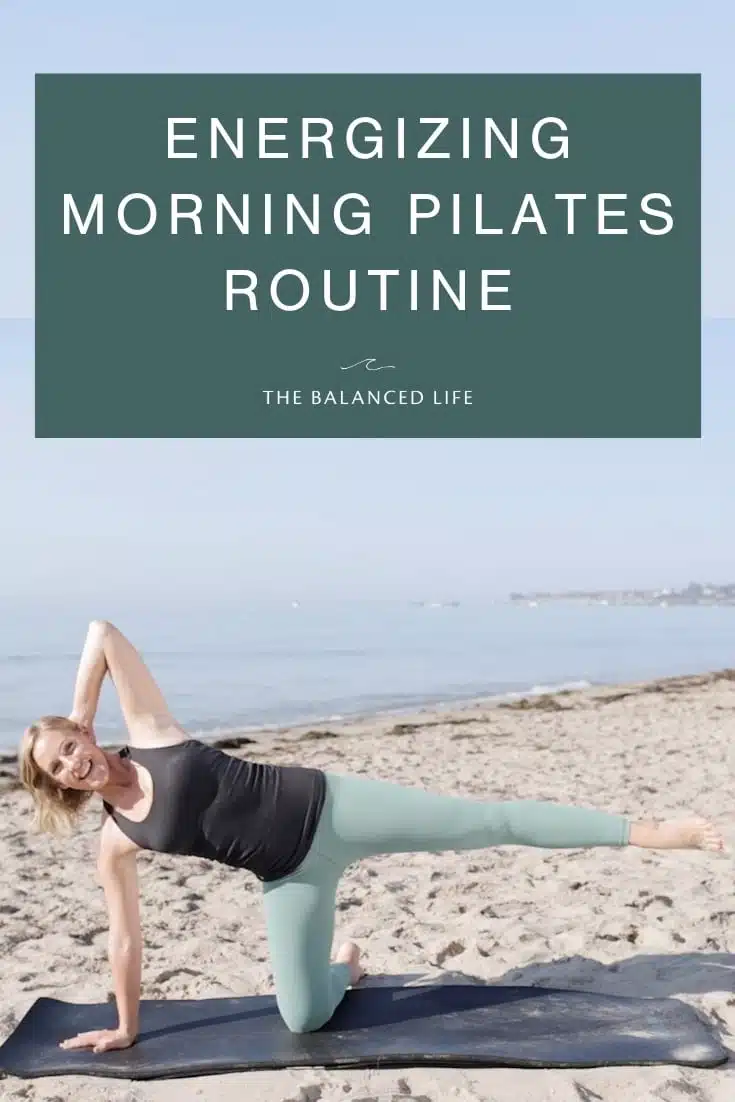 To help us all add a little pep to our step, a brand new Energizing Morning Pilates routine was just uploaded to The Balanced Life's YouTube channel.
Next time you're feeling a little sluggish, try this powerful combo to boost your energy and start your day off on the right foot:
Drink a big glass of water (bonus points: add some fresh squeezed lemon and sip through a straw)
Complete this quick & energizing morning Pilates routine
Write down 5 things that you're grateful for. (bonus points: send a text to someone you love and tell them why you're grateful for them.)
Keep taking it one day at a time and remember, all of us here at The Balanced Life are in your corner and cheering you on.
xo,