Carly Jean is an entrepreneur, an artist, a visionary, but most importantly, she's a wife and a mom to 4 wonderful children. Today, Carly shares her tactics to delegate life as a business owner and a parent by creating a cohesive vision for your life.
Carly and Robin dive into how to be intentional with your time, aligning your goals, and cultivating a lifestyle that checks off all of your priorities. Tune into this episode of The Balanced Life with your host, Robin Long, to help you set realistic expectations for you and your family.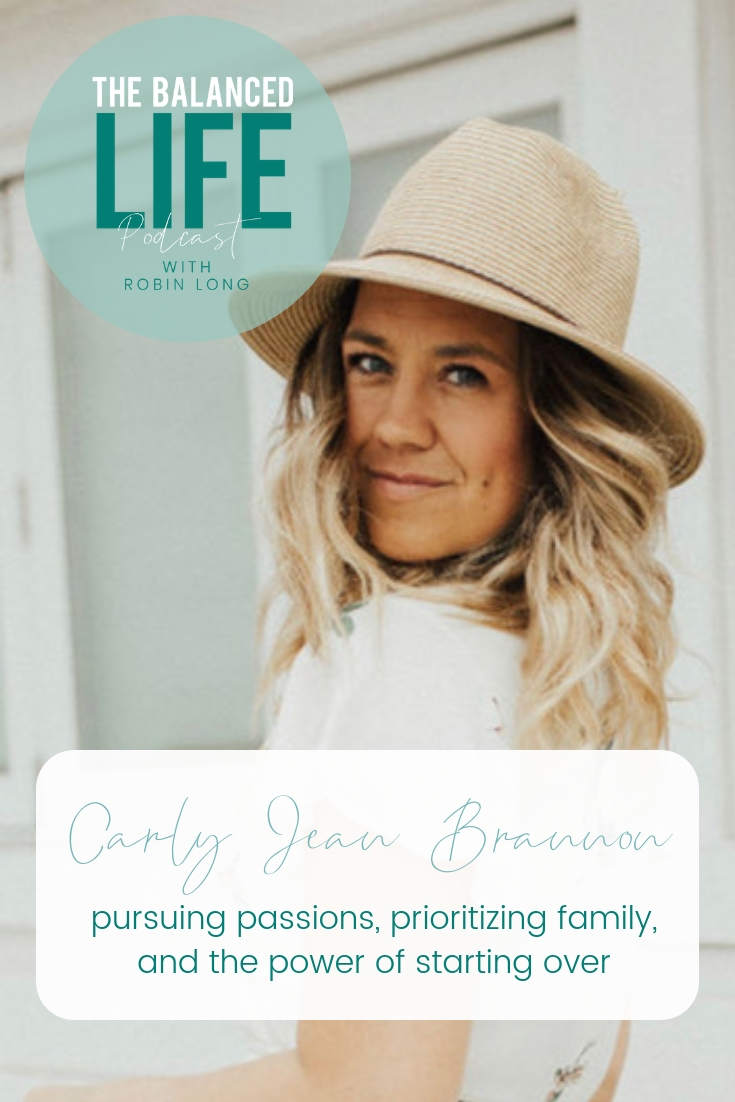 Show Highlights: what you can look forward to in this episode!
How Carly Jean Los Angeles got started
How LA influenced Carly's drive and creativity
How Carly Balances it all (spoiler, she doesn't)
Identifying your top priorities in different seasons of life
Balancing a full-time job and still being present for your family
Delegating your strengths and finding others who compliment what you need
Finding creative ways to share time and use your resources
Self-Care & Priorities
Allowing yourself to let go of things to make more time for priorities
Communicating expectations to diminish feelings of guilt
Recuperating from seasons of burnout
Maintaining self-care and nutrition
Incorporating exercise into daily life and finding what works best for your lifestyle
Tips for how to bring more balance in your own life
Things you say no to in order to commit to your goals
Combatting the pressure of feeling the need to be "more"
Establishing a good relationship with social media and looking past comparison
Telling your calendar what you want your time to look like
Links in this episode:
Stay in touch with Carly!
Share this podcast episode: