Although the Pilates method has been around for decades, there's been a major boom in studios and classes within the last few years.
Pilates has become increasingly popular because it's effective, enjoyable, and can be modified to serve a wide variety of body types and pathologies.
Setting out to find a local studio or class can be intimidating. It's easy to feel like you have to know what you're doing as soon as you walk through the door. For some, seeing the equipment for the first time is enough to make you want to turn back around and walk right through the door!
But with a little bit of knowledge, choosing a Pilates studio doesn't have to be scary. Knowing what to look for will help you feel confident as you check out local studios and even attend your first class.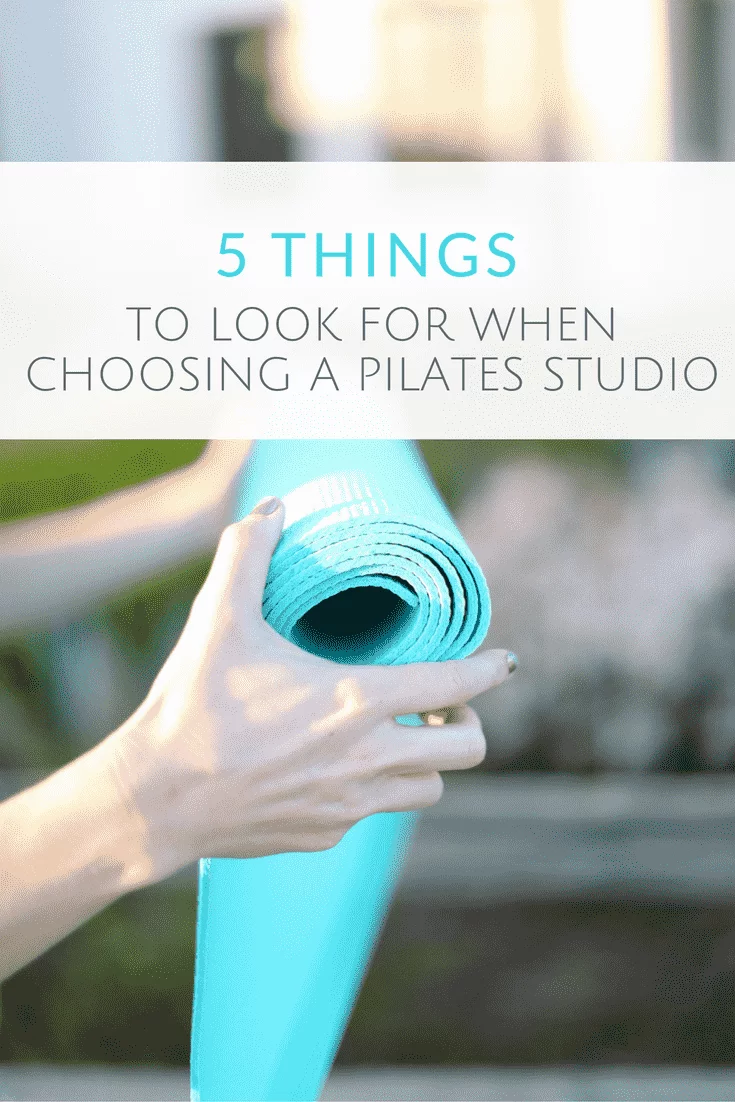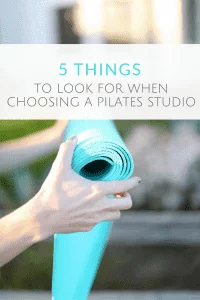 5 things to look for when choosing a Pilates studio
1. Well-Trained Instructors
This is the most important thing when choosing a Pilates studio. The Pilates industry isn't regulated in the same way as other areas of group fitness are, so it's important to do your own research. Instructors should be certified through a reputable certification program.
A reputable certification program includes:

500+ hours of training, practice, and student teaching (for comprehensive certification, 200+ hours if the teacher only teaches mat)
Recognition from the Pilates Method Alliance
Modules that take place over a period of months
It's a very normal question to ask about the training instructors go through when selecting a studio. You can always write down the name of the certification they have and google it when you get home or leave a comment on this post and I'll let you know if it's a good one! 🙂
Instructors should be attentive, helpful, and kind. They should also encourage safe movement rather than just working you so hard that you feel the burn regardless of your form.
2. Style Of Teaching
When choosing a Pilates studio it's good to try a few different classes from different teachers. Teaching styles vary and finding a teacher that you enjoy and connect with is very important. Some are more hands on, some are loud and energetic, and others are soft-spoken and gentle. When choosing a studio you'll want to make sure that you enjoy the general style of teaching and feel like you can trust your instructors to have your best interests in mind.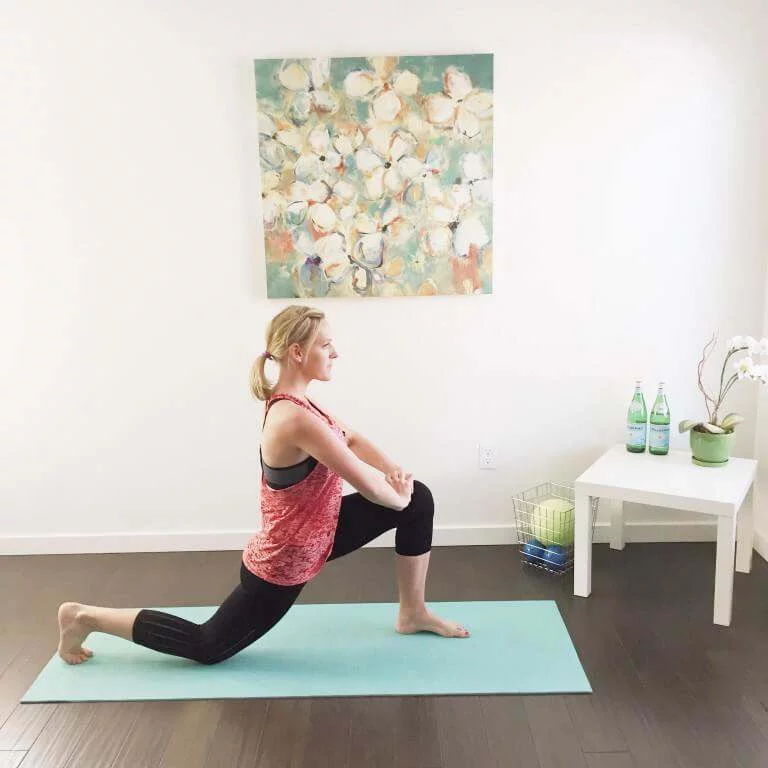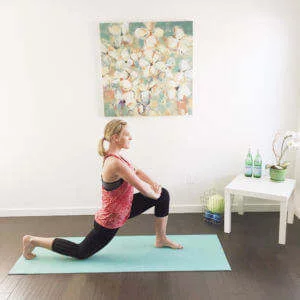 3. Vibe
This may seem silly, but it's not! It's hard enough to get the motivated to work out on long days, if you don't like the overall vibe of a studio, you're not going to want to go. Find a studio with a warm staff, friendly classmates, and a clean, welcoming atmosphere.
4. Classes/Offerings
When choosing a Pilates studio you'll want to make sure they offer the classes you want to take at a time that works for your schedule. Additionally, find out if they offer exactly what you're looking for: mat classes, reformer classes, one-on-one training, barre, etc.
5. Location
If you have more than one option that seems like a good fit, consider the location of the studio and how it will fit into your daily routine. If you have to drive across town through traffic just to attend a one hour class, you're less likely to attend on a regular basis.
Do you have a studio that you love? What else would you add to this list?
xo,

PS – Don't have a good studio nearby? Join The Balanced Life Sisterhood. It's an online studio designed to help you sculpt a strong, healthy Pilates body from home or on the road. 🙂