How grateful are you feeling these days?
Do you find that you go through your days focusing on all the good that surrounds you or do you get caught up in the the challenges and frustrations you face instead?
As someone who is currently sleep deprived, short on childcare and behind on just about every kind of housework there is, I know my attitude could use a little boost.
Perhaps you can relate.
I've decided to choose gratitude over grumpiness and intentionally focus on all there is to be grateful for this month and I'd love for you to join me.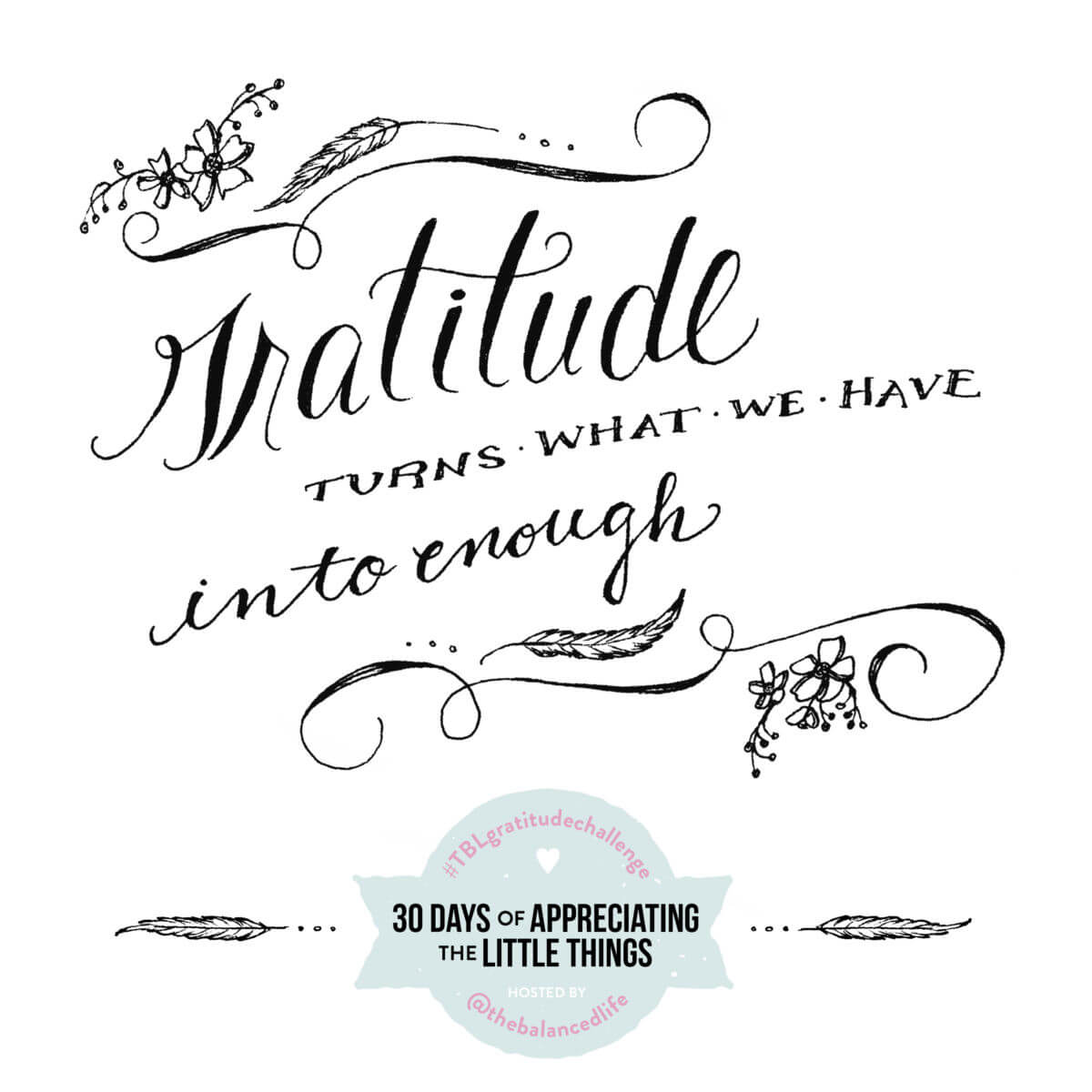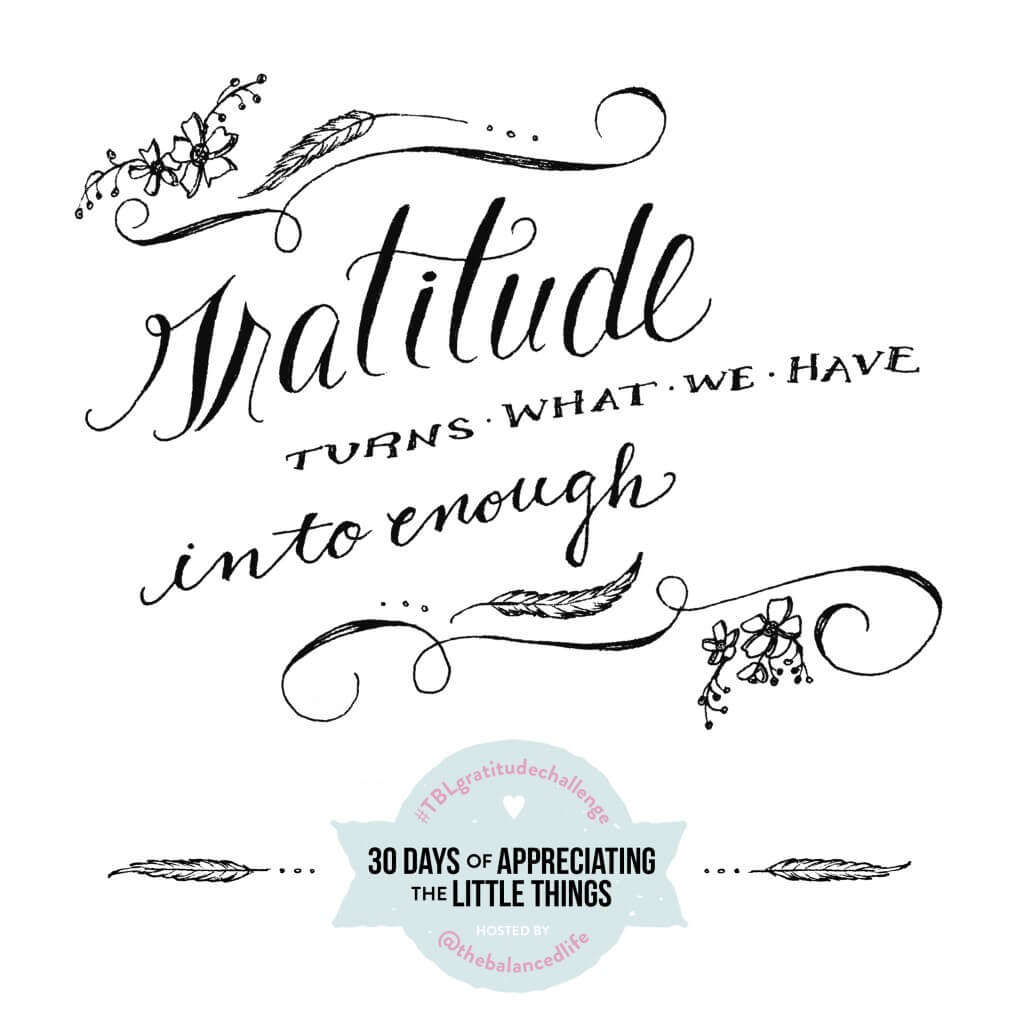 #TBLgratitudechallenge 
Here's how the 30 day gratitude challenge will work:
1. Take a screenshot or save the image above and share it on your Instagram account. Invite your friends to join you in appreciating the little things this month. The more the merrier.
2. Each day for the month of November simply post a photo that inspires you to be grateful. It can be as a big a job promotion and as small as a leaf that reminds you that seasons change. No need to be fancy, just keep it simple.
3. Use the hashtag #TBLgratitudechallenge so that we can all browse each others posts when we need a postivity boost.
4. That's it! The idea is simply to focus on the positive as we lead up to Thanksgiving and appreciate all of the blessings in our individual lives.
After all, there is ALWAYS something to be grateful for.
I hope you'll join me!
CLICK HERE to connect with me on Instagram and be sure to share the image above and invite your friends to join us!