Hi beauties!
As you know, I've been taking a little time off from blogging to focus on building The Balanced Life to set us up for success in 2016.
The majority of my time has been spent creating smart systems on the back-end so that we can improve our productivity and level of service and also expand our team. I've been knee-deep in applications and resumes and can't WAIT to bring on a new team member to help make The Balanced Life even more valuable for you in the coming year.
I've ALSO been getting working on a new challenge that will be coming your way soon! It's been over a year since I hosted an online challenge and it feels SO good to be creating something fresh and new for you. More details coming soon. 🙂
But today I want to share 3 simple strategies I've implemented to reduce stress and bring a sense of calm and peace to my weekly routine. If you have a lot on your plate and are looking for ways to find more balance in your life these may help you too.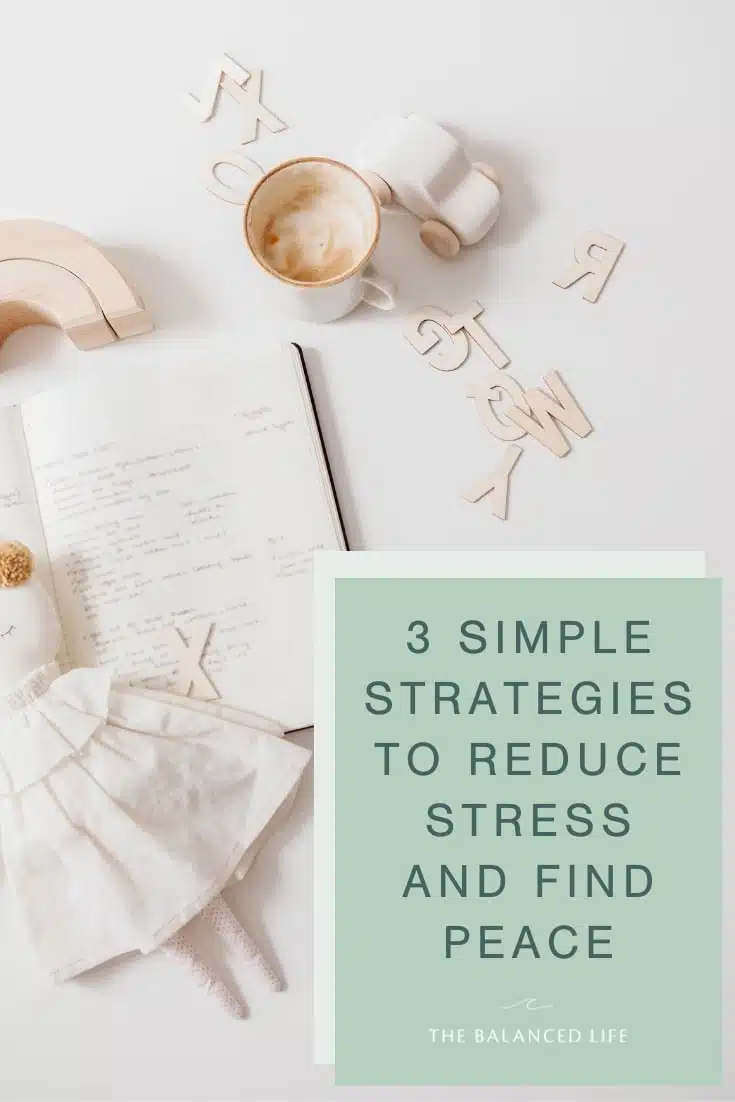 3 Simple Strategies to Reduce Stress and Find Peace
Slow Mondays
If you follow me on Instagram you saw me post about this last week. After adding baby #2 to the family I realized that my go-go-go lifestyle was creating more stress than necessary. When I just had my daughter we left the house almost every day and were constantly on-the-go. It only took a few weeks of stress for me to realize that we needed to find a new rhthym as a family of 4. One way I've done that is by instituting what I call "Slow Mondays."
I block out my entire schedule on Mondays for rest and getting caught up around the house. I don't schedule any activities, playdates, appointments or errands if I can help it.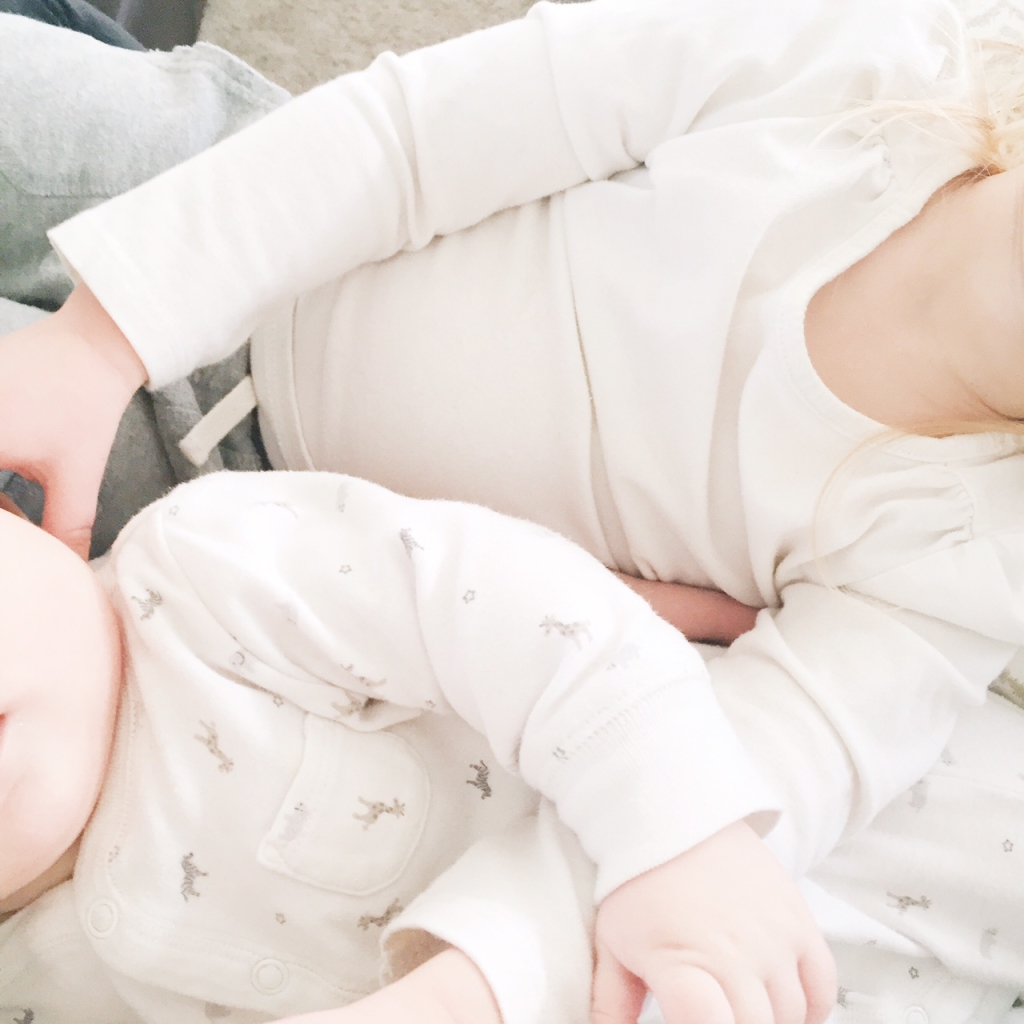 Our weekends are busy and Tuesday – Friday fills up fast with pre-school, work, errands, MOPS and other social activities. Monday is now a day for us to stay home, move slowly and rest. In fact, yesterday, my daughter didn't want to get dressed so she stayed in PJ's from the time she woke up until the time she went to bed! She loved it. 🙂
When I first started implementing this strategy it was really hard. I would find myself thinking about running to Target, going to the store, setting up playdates, etc. It took time to shift my mindset but it's slowly becoming a part of our routine that I look forward to.
It feels good on Sunday nights to know that Monday is open for food prep, laundry, snuggling, rest, home exercise, etc. rather than starting the week feeling stressed and overwhelmed.
I've also noticed a big difference in my toddler's mood. While she used to thrive on activity, she now needs more downtime at home and "Slow Mondays" have been great for her as well.
If you're not able to stay home, you may consider how you can use this strategy at work. I've heard of people saying "no" to meetings on Mondays and using the day to get caught up and prepared for the week ahead. I love that idea too. 🙂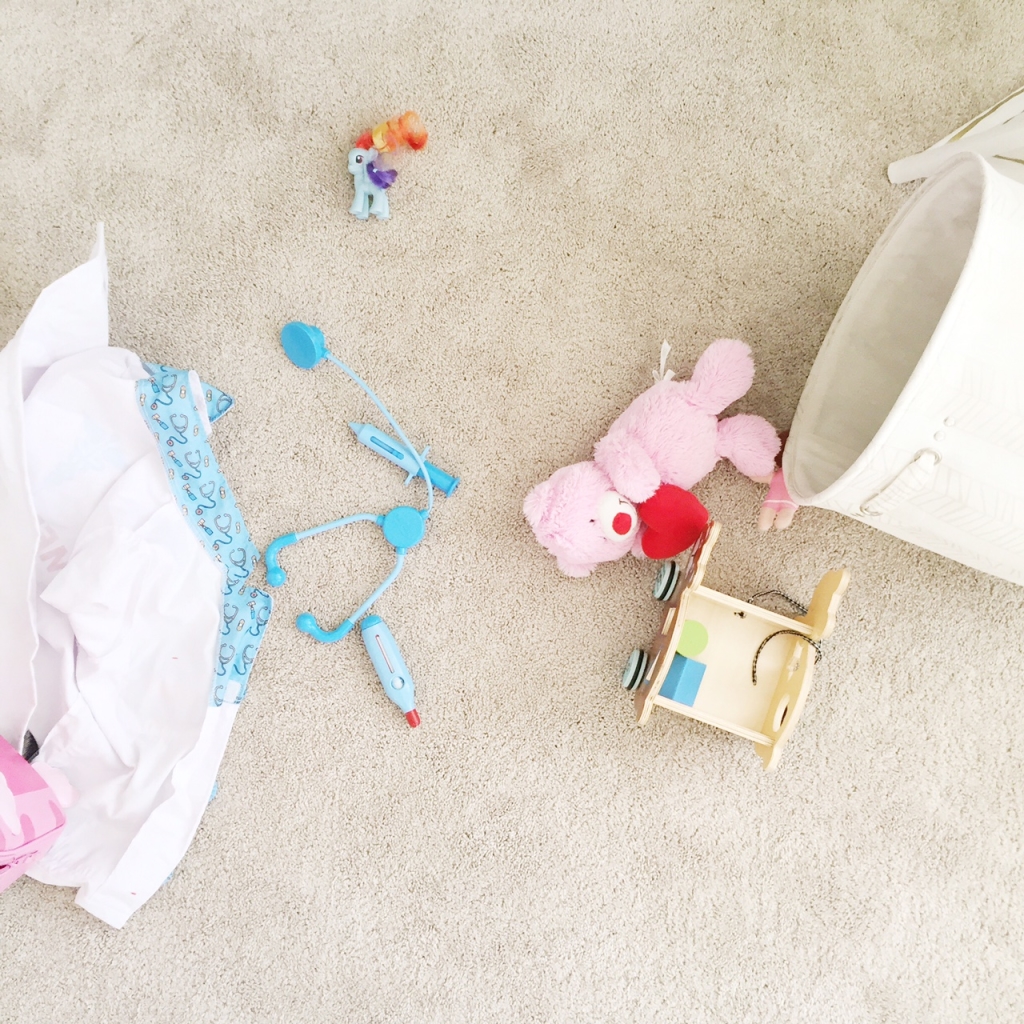 2. The Sanity Sweep
If you know me at all, you know I detest clutter. A cluttered house makes me crazy. It's hard for me to focus and hard for me to feel peaceful if I am surrounded by chaos. While I was really good at staying on top of clutter when it was just me and Miss B at home, adding Kincade to the mix changed the game.
Burp rags, diapers, toys, sippy cups, crayons, blankets….the house is pretty much a disaster by the end of the day. And due to the fact that my hands are ALWAYS FULL (moms, can you relate?) I'm never able to bring in all of the things that somehow end up in the car with us each day. It's madness.
So, in an effort to reduce clutter-induced stress, without feeling like I have to pick up toys all day every day, I enlisted my husband to join me in a nightly "Sanity Sweep." (Do I sound fun to live with or what?! 🙂
Each night after the kids are in bed we take 5 minutes to do a quick sweep of the car and house. We gather sippy cups, pick up toys, put clothes in hampers, restock diapers and return the house to "ready."
This simple 5-minute strategy brings me so much peace. Rather than stressing about the mess and clutter all day long I know that at the end of the day all will return to it's proper place. Taking 5 minutes per day to stay on top of the mess makes it so much easier than letting it pile up for weeks on end.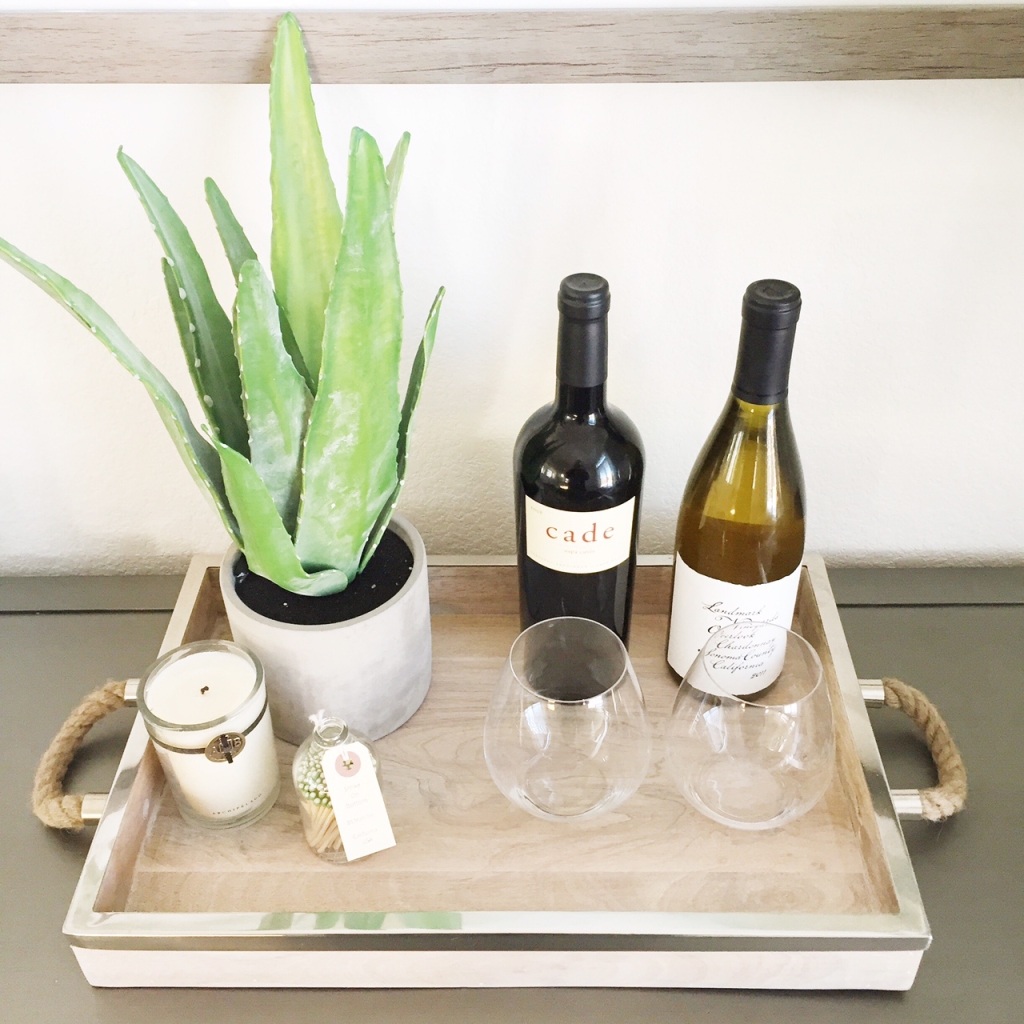 Don't have kids? This strategy can still apply! Taking a few minutes at the end of each day to tidy the home and restore order can bring a sense of calm to your life no matter what your current season.
3. Toy Rotation
After Christmas I felt like our living room was overflowing with toys (did I mention I hate clutter?). Every day my daughter dumps her baskets of toys around the room, but I noticed she was really only playing with a few things each day.
So I put a system in place. 🙂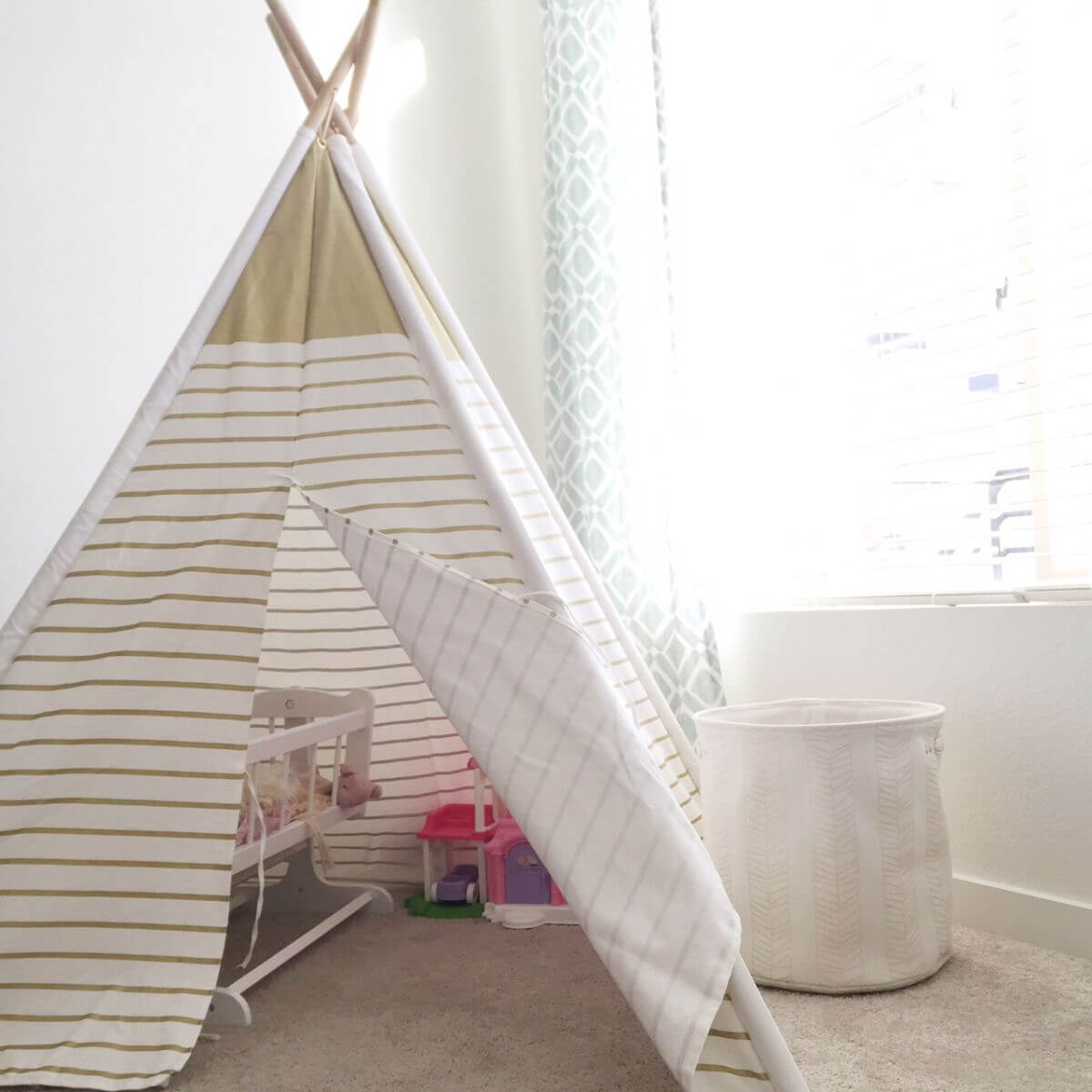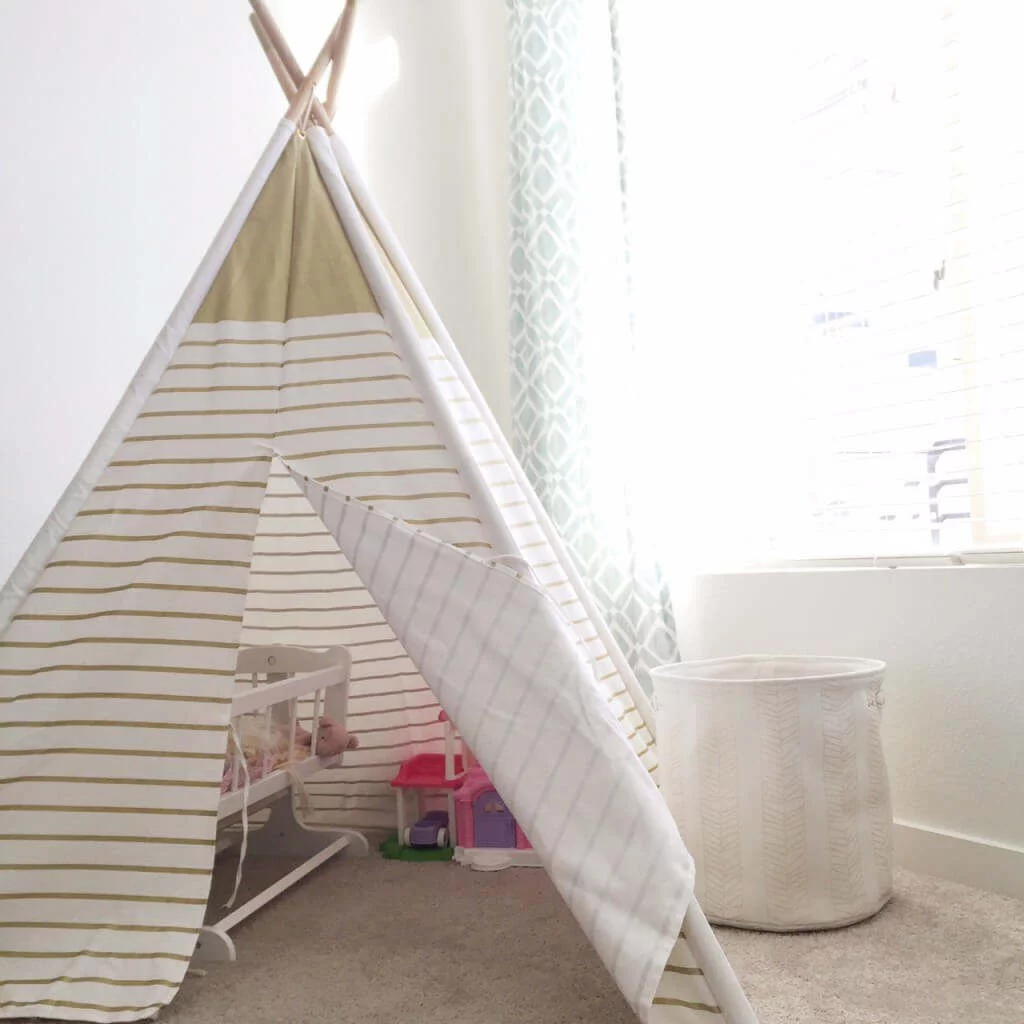 I purchased 4 cute little baskets and divided her toys between them while she was away at preschool. I left one bin (along with some of her bigger, commonly played with toys) in the family room and put the other 3 bins in the top of her closet (important note: the bins are not see-through, so she is unable see what is inside the bins). I plan on rotating the bins on a monthly basis so that our home stays clutter-free, and perhaps most importantly, she is able to get excited about the toys she hasn't seen in awhile.
So far, so good! And the funny part? She hasn't even noticed the missing toys.
These 3 strategies have been helping me reduce stress and find peace in this chaotic season of life.
Do you have strategies that help you on a daily basis? Please share in the comments!
xo,