By now, you probably know you don't need any equipment to get a great Pilates workout, but what if I said you don't even need to roll out your mat?
That's right, you can sneak in an effective workout in 10 minutes…all while standing.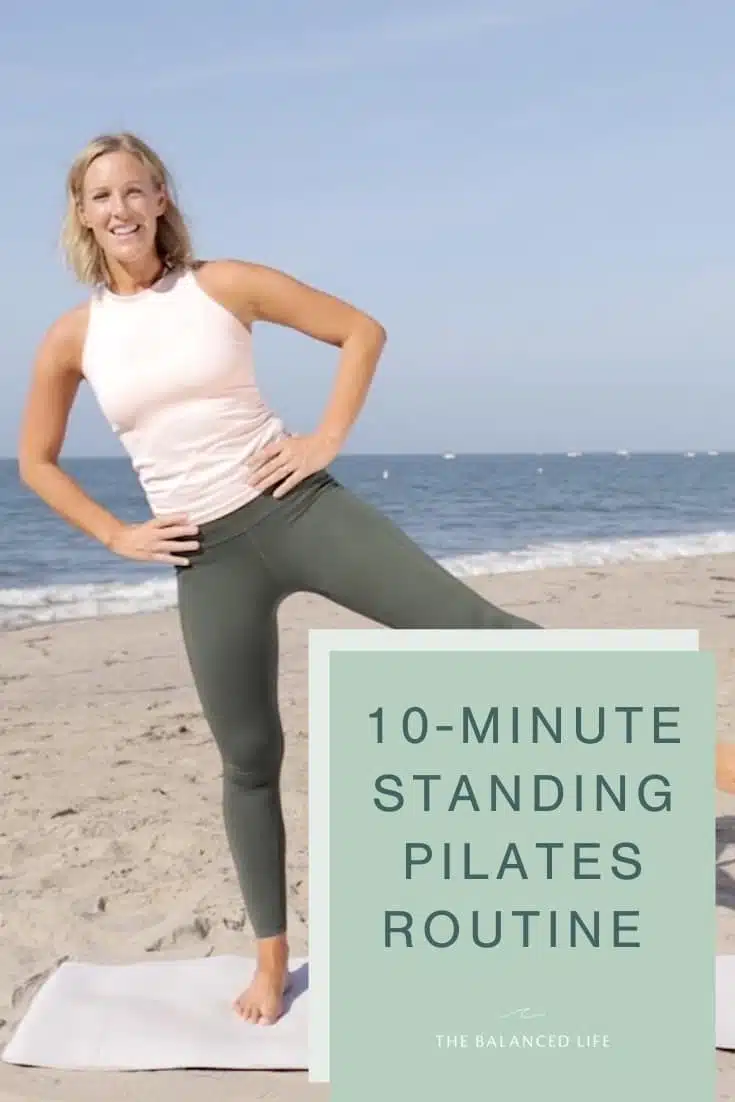 This 10-minute Pilates workout is a quick and effective way to get the blood flowing, strengthen the entire body, and improve mobility. We'll also do some stretches that are going to feel so good!
When you're done with this 10-minute standing workout, you'll feel ready to tackle the rest of your day while feeling your best.
Let us know how you enjoy this workout in the comments!