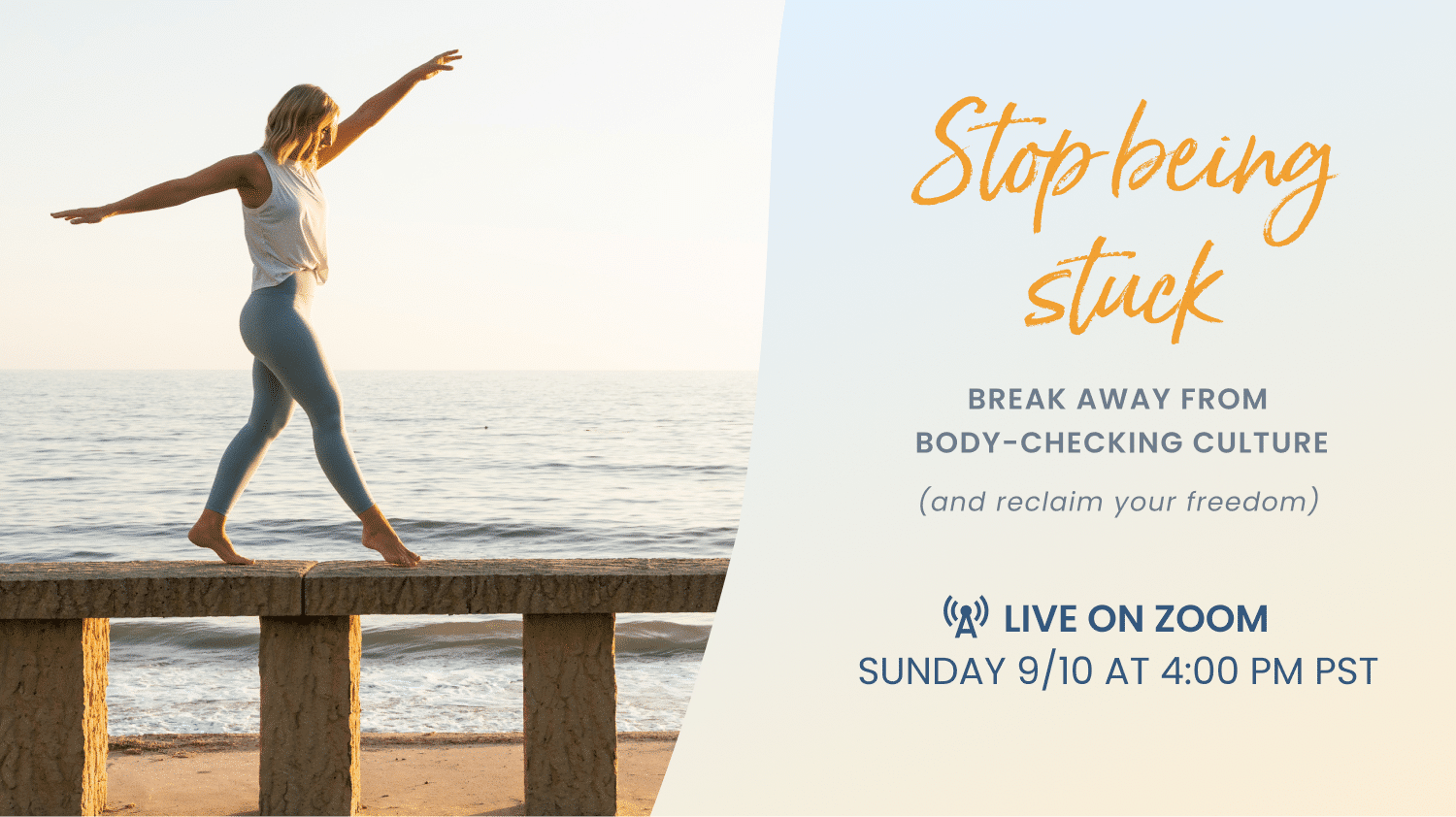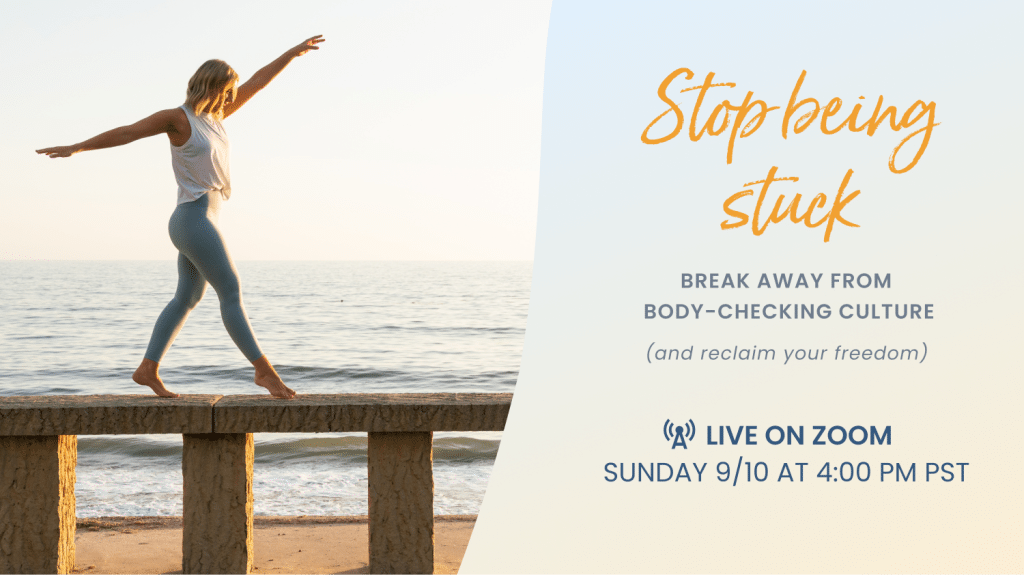 If you're feeling stuck when it comes to your body, you're not alone. My new FREE workshop is an opportunity to discover how to cultivate a healthier relationship with your body, food and movement—so you can embrace self-acceptance and prioritize your mental health without sacrificing your health goals.
So many of us are confused by the extremes in the fitness world and have fallen into this body-checking culture. Body-checking is the habit of seeking information about our bodies (weight, shape, size, appearance, etc). And it can be truly harmful to our self confidence.
So I decided to put together a FREE workshop to help you reclaim your body and freedom!
In a world that often fixates on appearance and external measures of health, it's time to shift the conversation.
We're going to uncover the myths and lies in the fitness, beauty and diet industries that have led to a culture of body insecurity and dissatisfaction. The goal that I have for this workshop is to show you how you can erase the lies and negative self-talk. You'll walk away with a fresh sense of motivation.
You deserve that, I deserve that, and that's what we're going to dive into in the Stop being stuck workshop.
Reserve your spot here and join me on Zoom, Sunday, September 10 at 4pm PT/ 7pm ET.