As you're spending more time at home these days, it's more important than ever to continue taking care of your health.
Here at The Balanced Life, we've been providing online Pilates workouts that can be done anytime, anywhere for 10+ years. So I thought it might be helpful to share a few quick tips to help you stay on track and see results as you're figuring out how to make it all work right now.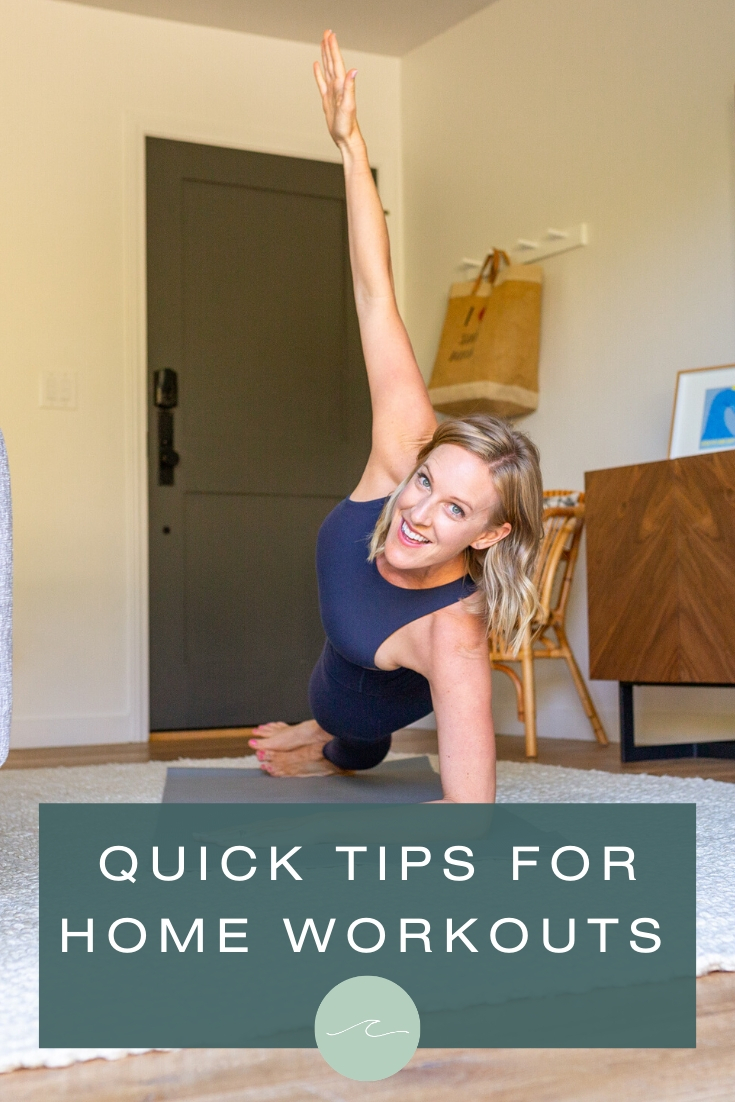 Tip #1: Choose workout wear wisely
The beauty of home workouts is you don't have to get dressed for a public outing. You can wear whatever you want!
I've been known to work out in my pajamas more often than not and inside The Balanced Life Sisterhood, #PJPilates is often trending.
But I've also found there are times when my clothes affect the way I show up on my mat. Some days pajamas work just fine, other days changing into actual workout clothes gives me a boost that encourages me to show up with more intention and focus on my mat.
Pay attention to how you feel during your workouts and choose what works best for you!
Tip #2: It's okay to hit pause
Unlike a traditional class setting, you have the ability to hit the pause button anytime you need to – so don't be afraid to use it! Whether you need to take a breather and grab some water, break up a sibling squabble, or go back to work with the intention to finish the workout at a later time – use it to your advantage!
No guilt, no shame. Hit pause whenever you need to, and embrace the flexibility and convenience of working out at home.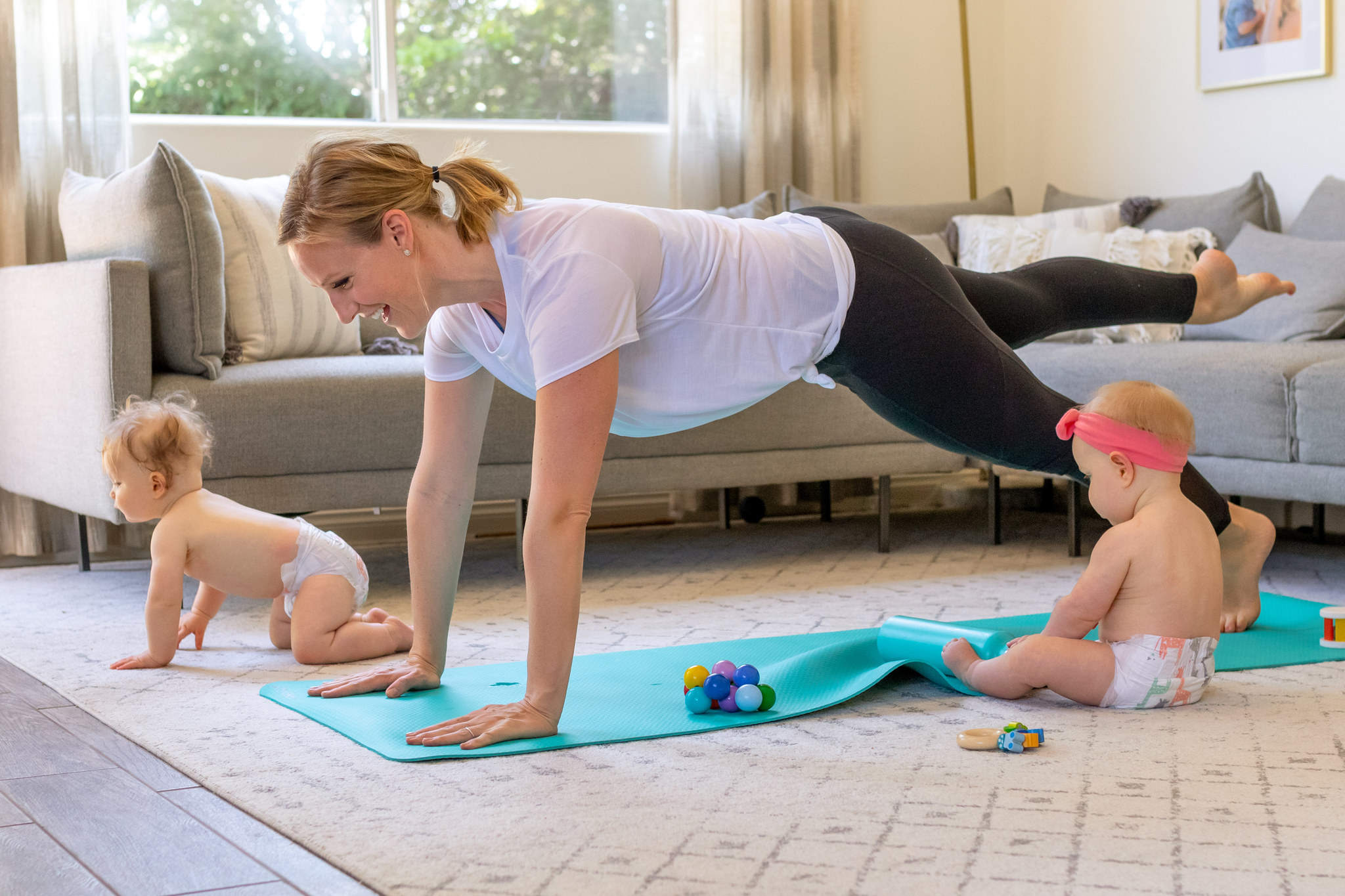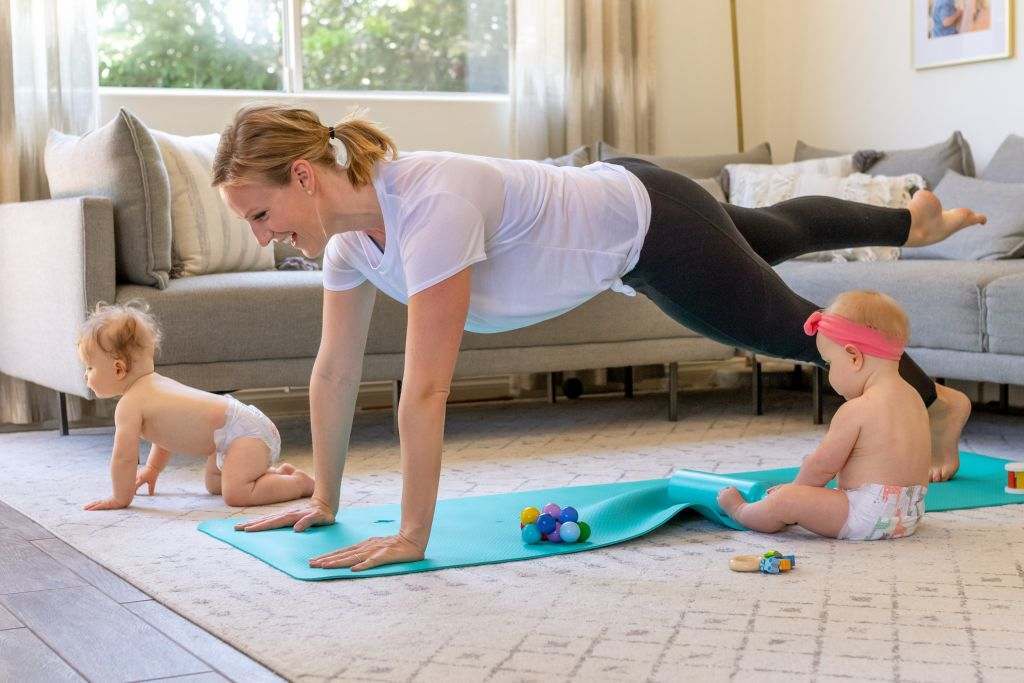 Tip #3: Keep it simple
It's easy to think that you need all kinds of equipment at home to get a good workout and establish a solid routine. But I have good news…this isn't true! The more simple you keep your routine, the more likely you are to stay consistent – and consistency leads to results.
Nearly all of the workouts here at The Balanced Life use your bodyweight to build strength and don't require expensive equipment or a fancy setup. If you want to stick with your routine for more than a few days – keep it simple.
Tip #4: Have a plan
A quick search on YouTube will pull up thousands of free workouts, but it's hard to know where to start. That's why I put together clear plans and calendars you can follow from home – so you don't have to make decisions when you're already short on time and energy. You'll know what to do each day, what equipment is needed, and how to see results.
---
See you on your mat soon!
xo,