I have some exciting news to share and I want you to be the first to know! Check out this quick video below for the exciting announcement + exclusive details!
I'm so excited to announce that three expert Pilates instructors are officially joining us at The Balanced Life! 🎉
I'm not going anywhere – I love teaching and creating workouts for you. You'll continue to see new workouts and more from me, along with more new workouts from Sheri, Becca, and Kaita inside The Balanced Life Sisterhood!
This means members of The Balanced Life Sisterhood will now get access to even MORE workouts, including a variety of lengths, styles, and focuses – all with our signature approach of grace over guilt, clear instruction, and encouragement to focus on progress, not perfection.
Get to know your newest Pilates instructors
Sheri's love for the way Pilates makes her feel inspired her to become a certified Pilates instructor nearly ten years ago. Her calm voice and intentional approach to movement will lead you to uncover your strength, connect to your core, and learn to trust yourself, both on and off the mat.
As a Birth Doula she also specializes in prenatal & postpartum Pilates. She has a passion to educate and empower women to feel good in their bodies and celebrate the seasons of change in their lives.
Sheri lives in San Diego and loves spending her weekends exploring with her family.
---
Becca's journey to take better care of her body moved her to become a certified Pilates instructor more than ten years ago. Her realistic approach to Pilates helps you gain more confidence and mindfulness in your everyday life.
She specializes in making Pilates accessible to everyone. Becca believes Pilates is for ANYbody and because it didn't always come naturally to her, she has the words and tools to help others discover its joy.
Becca and her family live just north of Santa Barbara in Los Olivos, CA.
---
Kaita began her career in dance, which eventually led her to the world of Pilates and becoming a certified instructor almost 15 years ago. She was interested in how Pilates emphasized alignment and helped women feel good without trying to be perfect.
She specializes in an "embodied approach," using the body as a tool for healing. Kaita will help you become more curious and playful with your Pilates practice to relieve tension, ease pain, and cultivate a deeper mind-body connection.
After living in Santa Barbara for years, Kaita and her family now call Austin, TX home.
---
We can't wait for all that's ahead! If you're not yet a member, we'd love to have you join us! Click here to learn more about The Sisterhood and we'll see you on your mat soon!
xo,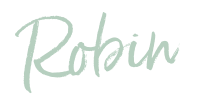 PS – I also had these three women on the podcast recently where we talked about all things Pilates, including their inspiring journeys and more! Click here to listen and get to know Sheri, Becca, and Kaita even more!