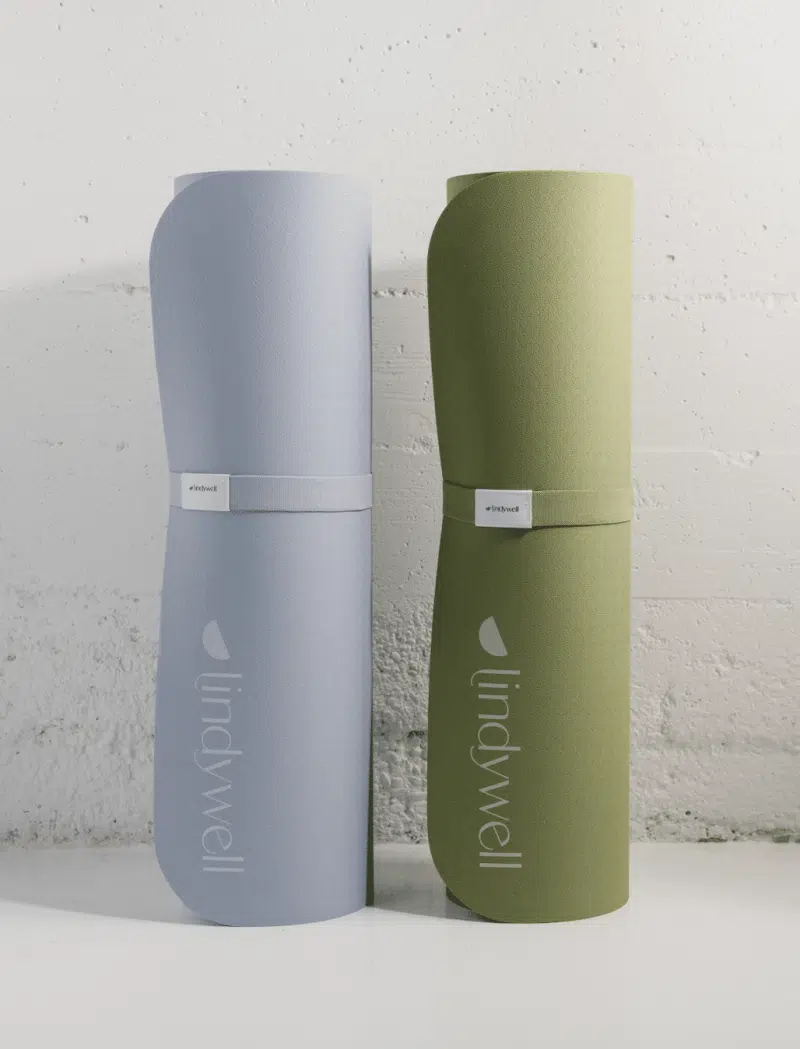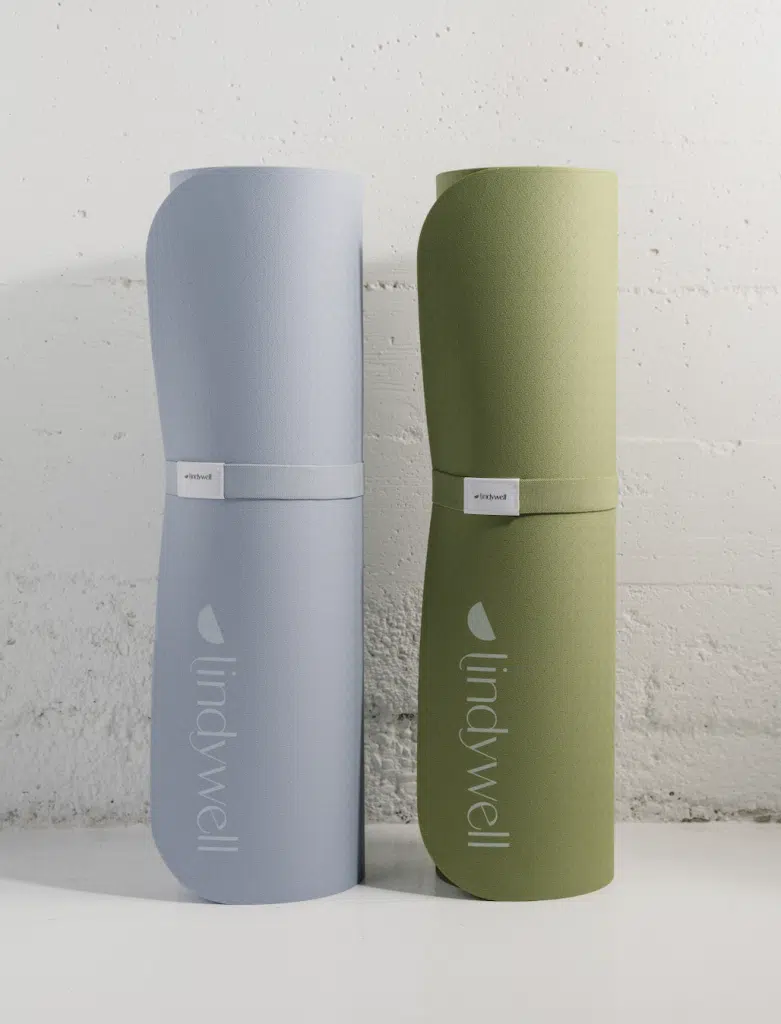 If you're searching for the best Pilates mat, you've come to the right place. As a Certified Pilates instructor who's been practicing and teaching Pilates for over a decade, I've used a lot of mats. This has helped me identify all the "must-haves" when it comes to finding the best mat for your practice.
Before you decide which mat to buy, I want to share a few tips for choosing the best option for your practice because your needs are as unique as your practice.
Because I believe everything shared here, from materials to function, is so important to a great Pilates mat, we brought them all together to create our own: the Lindywell Pilates Powerhouse Mat!
Check out why and how we created our mat and keep reading to learn about how these details support every element of your practice.


The Best Pilates Mat is: Non-Toxic and Eco-Friendly
You shouldn't have to worry about the materials of your mat negatively affecting your body while you're on it. That's why it's so important to find a mat that's free of toxins like PVC, phthalates, and chloride. These toxins have been shown to disrupt your whole system, from hormones to digestion.
This was a non-negotiable for me when designing our new Pilates Powerhouse Mat. Everything within us is connected and when one system is affected all the others respond.
I will say, however, that it was nearly impossible for me to find a mat that met this particular part of the criteria, which is why I developed my own. Our Lindywell mat is very unique in this way.
The Best Pilates Mat is: Supportive and Stable
As you flow through the workout, you need a mat that can provide the perfect foundation for each movement, which is why thickness is so important. The best Pilates mat is supportive enough for rolling exercises, yet stable enough for balancing exercises.
A yoga mat is a great place to start if it's what you already have. As you progress in your practice, however, a Pilates-specific mat will make your body feel so much better because of all the rolling you do on your spine.
The thickness of a Pilates mat ranges from 6mm up to 12mm. I found the sweet spot to be 10mm for the Lindywell mat, specifically because of the materials we use. This means, other 10mm mats might feel squishier, and less stable than ours.
In addition to thickness, both length and width make a big difference in how you experience your Pilates workout. That's why the Lindywell mat is wide and long, giving you the space you need to move comfortably and feel fully supported.
The Best Pilates Mat is: Easy to Clean
We build strength on our mat. We heal on our mat. We sweat on our mat! Being able to quickly and easily clean it is a must so you can save time in your already-busy day. This is why finding a mat with moisture-wicking material is key.
I took this one step further and used bacteria-resistant material (that also wicks the moisture), so your sweat won't soak into the mat. This also means you won't have to worry about the mat holding onto any odors. All you need is a damp cloth to wipe it down after your workout.
This is one reason why our Lindwell mat can also take the place of your yoga mat, especially if you prefer hot yoga. The material will keep that mat from absorbing your sweat and building up with bacteria.
The Best Pilates Mat is: Lightweight
A light mat makes moving it around—or going into the Pilates studio—that much easier. If you're juggling a water bottle, bag, and keys, in addition to your mat, you want it to be easy to tuck under your arm or throw over your shoulder.
This is why, at Lindywell, thick doesn't mean heavy. Our mat is light as a feather and easy to carry. You can use the two matching elastic straps to hold it in your hands, or just toss it under your arms or in your bag.
The Best Pilates Mat is: Aesthetically Pleasing
You likely see your Pilates mat on a daily basis, whether it's rolled up in the corner of your bedroom or next to the door. The best Pilates mat is not only useful but also beautiful. It's something you want to look at and roll out for each workout. This is why you want to choose a mat that makes you feel good when you get on it.
Our Lindywell mat comes in two calming colors, sky blue and aloe green, both of which help you connect to a sense of grounding and calm. We also added a simple reminder to each mat: Remember to breathe.
Choose The Best Pilates Mat for You
Don't overlook the importance of having the right mat: it's the foundation of your practice. Our Lindywell mat was designed to be exactly that, which is why we created it to be:
Thick enough to support you through your practice.
Easy to clean and non-toxic.
Lightweight for carrying and storage.
Calming with the colors sky blue and aloe green.
If you're having trouble finding the best Pilates mat for you, purchase the Lindywell Powerhouse Pilates Mat. It was designed with your needs in mind and I know it will support every aspect of your practice.