Are you in need of a little boost today?
We've all been there. Mid-day we start to feel kind of sluggish, or just need a reset before taking on the rest of the day.
If you can relate, here are three things you can do to feel better right now…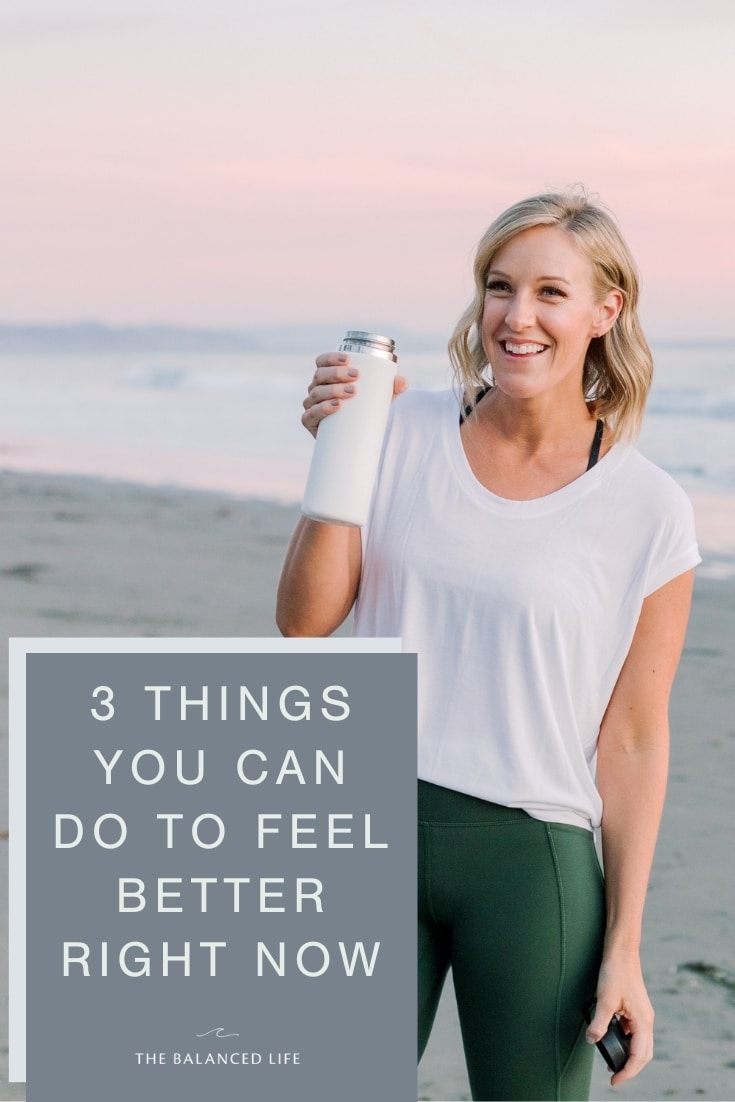 Staying hydrated is vital for so many bodily functions, including our energy levels and brain function.⁠ Drinking a glass of water can give our bodies a little boost, increasing energy and overall body functions like memory, mood, and the ability to focus.
Getting some sunshine actually boosts our serotonin levels, which helps improve our mood and stay focused.⁠ If you have time, take a walk around the block or simply head outside and take a few deep breaths.
Roll out your mat for just a few minutes to get the blood flowing and to help release tension (tense shoulders, anyone?) at any time of day.⁠ Do a quick roll down, figure 4 stretch, or rest pose – you'll be amazed at how much better you feel!
And of course, a quick Pilates workout is always recommended for a mood boost. 🙂
If you have a few minutes, check out my IGTV for quick workouts to help you feel your best and follow me on Instagram for more inspiration and quick tips to help you live a balanced and healthy life.
Remember to take a deep breath, drink some water, and take a moment for yourself today. You are worth it.
xo,