You know when you find something that feels like a total game-changer and you want to tell everyone you know?
Well, over the past year, I've found several hormone-health-friendly products that have made a huge difference in my life that I want to share with you. They've helped me tackle stress, get better sleep, and improve my skin — all areas of my health that affect how I feel on a daily basis.
And while I'm by no means perfect, I do feel so much better as a result of making small changes to my daily routine and adding in these products.
Here are just a few that I'm loving lately…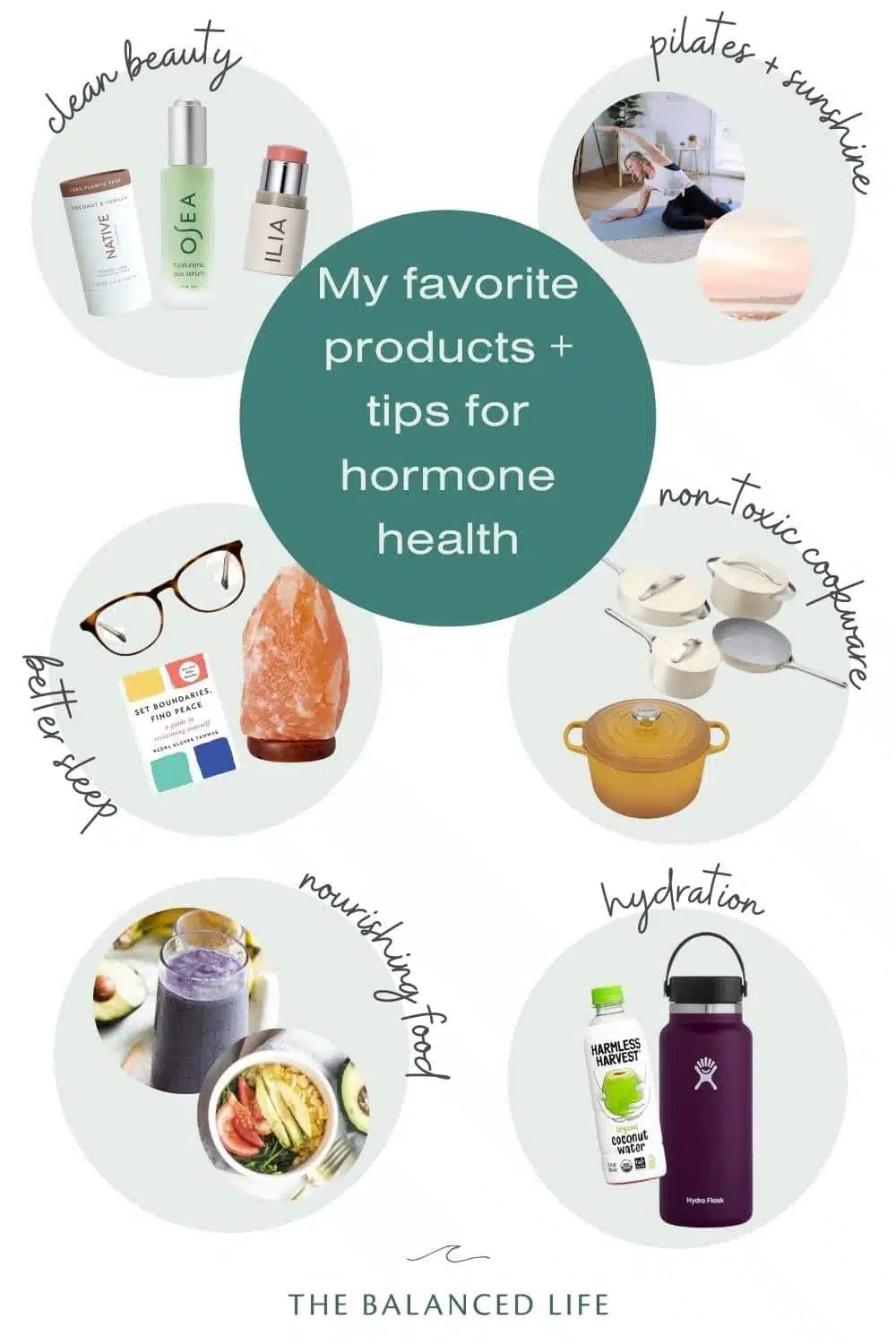 This post includes affiliate links, which means The Balanced Life may receive a commission, at no cost to you, if you make a purchase through the link!
Favorite Products
Routines + Habits
Winding down an hour before bed with an epsom salt bath + a good book to help prepare me for a good night's sleep.
Keeping a lighter schedule in an effort to slow down (always a work in progress!).
Morning sunlight as often as possible – this helps by triggering my body to stop the production of melatonin and increase cortisol, to help me feel away and ready for the day!
Afternoon stretch + breathing breaks to calm my mind and refocus (and lowering stress-related hormones).
Daily Pilates to help release endorphins and serotonin to help me feel my best (you aren't surprised by that one, are you?).
Nourishing meals + snacks
I've been making a lot of smoothies with blueberries recently, like this one from Recipe Central! Smoothies are a great way to sneak in a lot of nutrients and help reduce inflammation.
Eggs for breakfast for a solid protein and nutrient-rich start to the day. I love a good breakfast bowl! I also do my best to eat within an hour of waking to help keep my hormones and insulin balanced throughout the day.
---
While swapping out products isn't a cure-all, simple changes to our products and routines can have a direct impact on our health and the way we feel each day, so I hope you find these helpful and are able to make small steps towards your healthiest self!
xo,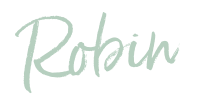 PS – These products and recommendations should not be considered medical advice. I encourage you to talk to your doctor so you can care for your hormones in a way that works best for you!